Isle of Lime is a Melbourne based PR agency that promote products and services they are genuinely interested in, with a focus on design and lifestyle. The team also have a soft spot for good cause community programs.
Why did you start Isle of Lime?
As you work your way up to senior roles, agency life can lead you to think 'If this is what I'm doing for someone else, then why wouldn't I give it a go myself?' When you have an offering to bring to market, you reach a point where you back yourself and give it a shot.
I started Isle of Lime for two reasons: personally I was ready to start a family; professionally I wanted to redefine how colleagues and clients viewed our industry.
So, the goal was to create your own lifestyle and approach to the work?
That was part of the inspiration. My personal view was to maintain a career in agency, a business had to be built in conjunction with starting a family. When the Isle was put on the PR map, my firstborn Etienne was three months old and coming into our third year, I had another boy; Bowie (not named after David – although may he RIP). Generally you'll find an agency has good intentions in providing working mums with flexibility but often the opposite occurs. Isle of Lime rewarded me the flexibility that no other agency could.
In terms of the approach, traditional PR has its place and there are a lot of agencies in Melbourne that do it well. But, we want to encourage brands to concentrate more on engaging directly with their customers, and when we ask ourselves what would make me 'buy' or 'try', media relations isn't always the first response. We're a bit geek like when it comes to understanding the customer; once we nail their motives we match their needs and behaviours with content through to an experience that gets them talking.
Were your former employers and clients supportive when you went out on your own?
Not everyone was supportive and that really surprised me. If it was me, I'd see it as a positive – a compliment to what I had achieved with that person – I'd feel like I was part of someone's success. Some reactions were a shock, but in this industry it's important to align yourself with good people that work hard, have fun and come armed with loads of perspective. My advice is to replace any negative feedback with a fine thought by one fine and funny lady …
'Don't waste your energy trying to educate or change opinions; go over, under, through, and opinions will change organically when you're the boss. Or they won't. Who cares? Do your thing and don't care if they like it' – Tina Fey
Clients were supportive. They still are. I think there's enough work out there for everyone.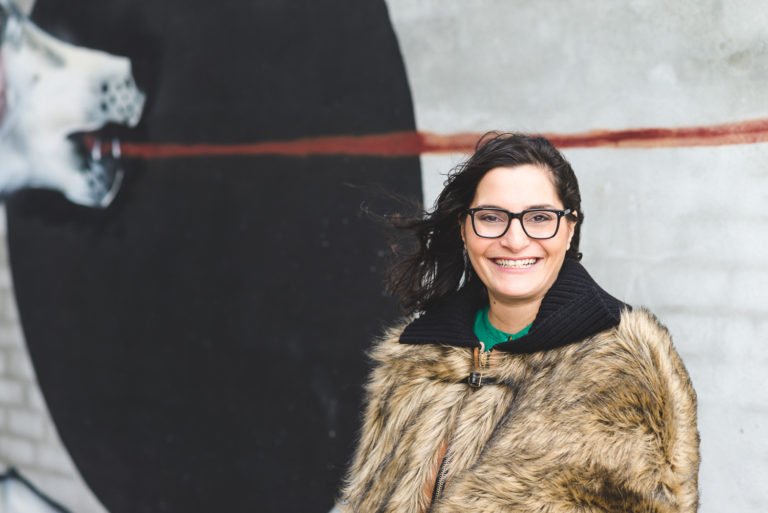 One of the joys in running your own shop is choosing who you work with. How do you spot a difficult client?
The red flags start to show when your counsel is ignored and when the understanding of the value of PR is dismissed, despite your best efforts. Then of course it's when you deliver great outcomes and it's never enough and they pick at the work the way a kid picks its veggies.
In most cases, these things can be worked through. However, I think the second an agency's reputation is in question because of a client's demands or expectations, you should bow out. We're in the business of reputation so that's the one thing that's not negotiable; I absolutely wouldn't risk it for our team or for the Isle.
How do you find the right people to work with? Since you're running a smaller business, you're competing against the lure of the bigger agencies- and the salaries.
Traditionally bigger brands tend to go for bigger agencies. But the tide is turning. We've experienced that first hand.
Sure when you're starting your own business there's always an element of risk from the forecasts to the scale of the work and then there's growing your business to attract staff that complement your culture and clients. Having worked with the bigger agencies; I'm aware of their risks and challenges and in some cases they are greater. Being smaller and therefore more nimble has its benefits in luring bigger brands and bang on staff.
In terms of finding the right people, I've learnt whilst everyone likes to be financially rewarded, it's equally important to enjoy what you do and whom you work with. The agency burn out is still prevalent with the bigger agencies. We compete for staff based on the work/life balance we offer. We also like to spend our working days with people that are genuine. For me, the mother of all rules is to be authentic. The work and personal persona should be one of the same. Clients buy into an agency's experience and networks, but we also value our wellbeing and interests outside of work. My view is if we can bring those genuine interests into our work, then we've hit the sweet spot for staff.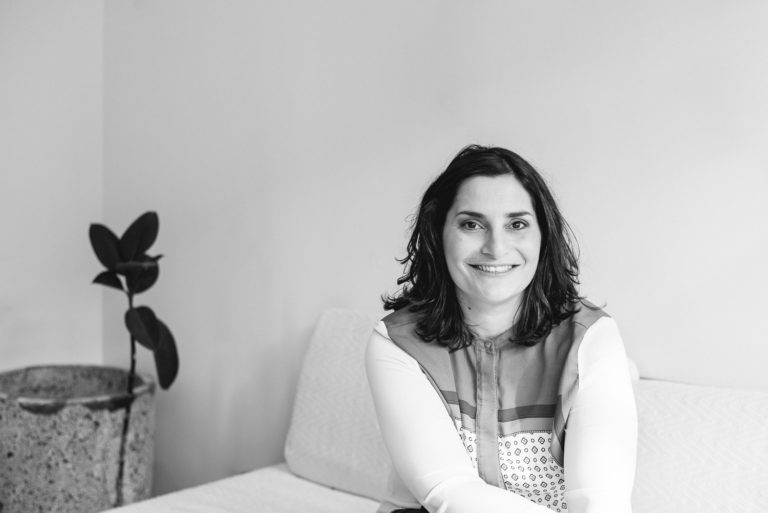 What were some highlights of your life working in agencies?
Definitely the time I spent working in London. I worked for an agency where the boss was a maverick, which meant the campaigns were creative and exciting. There was nothing politically correct about the place and yet it fostered an environment where being who you are were paramount to managing the work and the creative process. Admittedly it felt like walking into a zoo everyday but I bloody well loved it.
London is a polarising city, some people love it, some people don't. You're a small fish in a big pond and to me that was inspiring. I fed off the hustle and bustle and all the uncertainty and craziness.
I think my experience in London has ultimately led to my desire to keep things real, whilst trying to challenge the status quo and encourage brands to think differently about the value of what we do.
How do you nourish the key relationships in your life?
When you run a business and responsible for the lives of two cubs, it's difficult to maintain the main relationships in your life. Heck it's difficult even when you're not with kids. As corny as it sounds, my most important relationship is with Cabai Senior, better known as Stevie. He is one brave husband and despite the challenges that come with managing your own show, he's always encouraged me to back myself with every choice. I owe him many date nights!
Recently another key relationship being my business partner Megs (aka wifey) left the Isle to become a full time mum. We built the Isle together and all of the success that came with starting our agency was largely due to Megs.
Motherhood is a huge undertaking. Some people want it to be all that they do and some want to make it work with a career. The important thing is we all have a choice and we follow our passions. This is what the Isle is all about, supporting those choices and providing a supporting environment for those who do want to work. We work with contractors who are all mums and my nearest and dearest are trying to strike that work/life balance daily. How do I nourish those special relationships? With a feast and loads of vino. It's the only way.
What's up next?
I recently just finished a side project; St Etienne, a guesthouse in Daylesford, indulging my love of interior design and styling. I'd love to do another.
I'm also collaborating with a great mate and events extraordinaire on a concept for the city aimed at bringing together likeminded professionals that are single. A bit random I know, but I promise it won't be Tinder or eHarmony so stay tuned.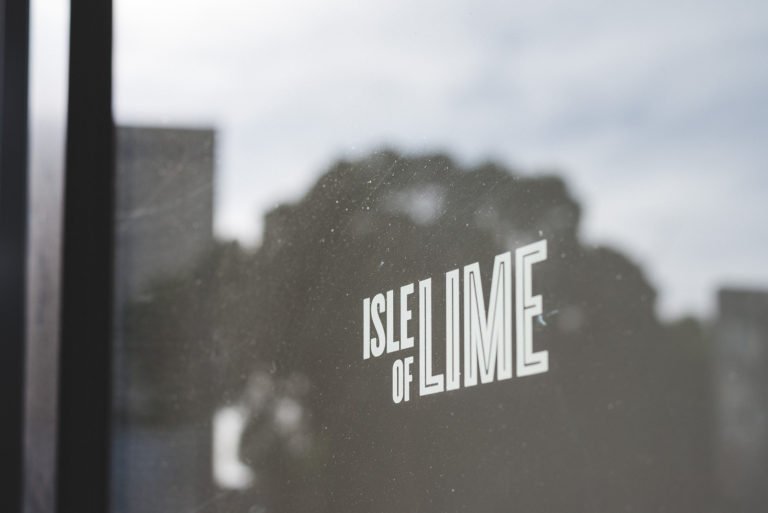 From there to here
Director, Isle of Lime PR
Established 2013
Group Account Director, thrive pr + communications
2011 – 2012
Going back to where it all started here I worked on some of Australia's most reputable brands including Coles and Simplot as well as heading to LA for the E3 – Electronic Entertainment Expo for Nintendo.
Account Director, Mango Communications
2010 – 2011
This is where I experienced what it meant to be part of a full service agency environment everyday, working on campaigns where PR worked in conjunction with digital, marketing and advertising for consumer and corporate brands including, McDonald's, NAB, Origin Energy and realestate.com.au. One of the most memorable campaigns was the Open Book Project for The Reach Foundation just before Jim Stynes' passing.
Account Director, Haystac
2010
Straight from overseas I was back on home turf and reconnected with media and industry partners pronto due to working with reputable national and global brands that had a great story to tell such as Mattel and Sensis to Melbourne International Flower & Garden Show.
Senior Account Manager, Borkowski.do (London)
January 2007 – February 2010
This agency taught me how to really craft a story and the power of a digital campaign when the conversation is organic through the Cadbury Wispa campaign (which won the Campaign of the Year and Digital Innovation awards at the UK PR Week Awards). Here I worked with some of the most creative PR stunt masters and developed my skills in brand collaborations and activations with Corona Extra and Nissan Great Britain and Design Europe.
Account Coordinator – Senior Account Manager, Thrive PR & Communications
2002 – 2006
My first PR gig and I loved it. Having worked with amazing brands and organisations such as MCG, Reece Plumbing Centres, Mattel, Victorian Olympic Council to Melbourne Racing Club, my network of media and industry movers and shakers grew year-on-year.
View Lina's career path on LinkedIn.
Anna and the Iceberg Team work very closely with Lina and Isle of Lime for recruitment needs. 
Wondering if it's time to make a change? Contact the Iceberg team for a confidential chat.
Images by Breeana Dunbar Photography.