This October, mindfulness meditation leader Smiling Mind announced its new partnership with Virgin Australia. We speak to #LeadingLady and CEO of Smiling Mind Addie Wootten to learn how the partnership is taking mindfulness to new heights.
Congratulations on your latest important partnership with Virgin Australia! Can you tell us more about what it entails?
Smiling Mind has teamed up with Virgin Australia to offer in-flight meditations to all customers via Virgin's in-flight entertainment system. We're also rolling out our workplace program to support all Virgin Australia staff with our mindfulness programs. Our goal is to support all passengers and equip staff with the skills they need to feel mentally healthy.
One in four Virgin passengers feel anxious flying. Our program has been designed to support anxious flyers with mindfulness skills that provide practical tools to manage anxiety before and during the flight. It provides a focus point so that anxiety-provoking thoughts don't take over. These tools provide relief during the flight.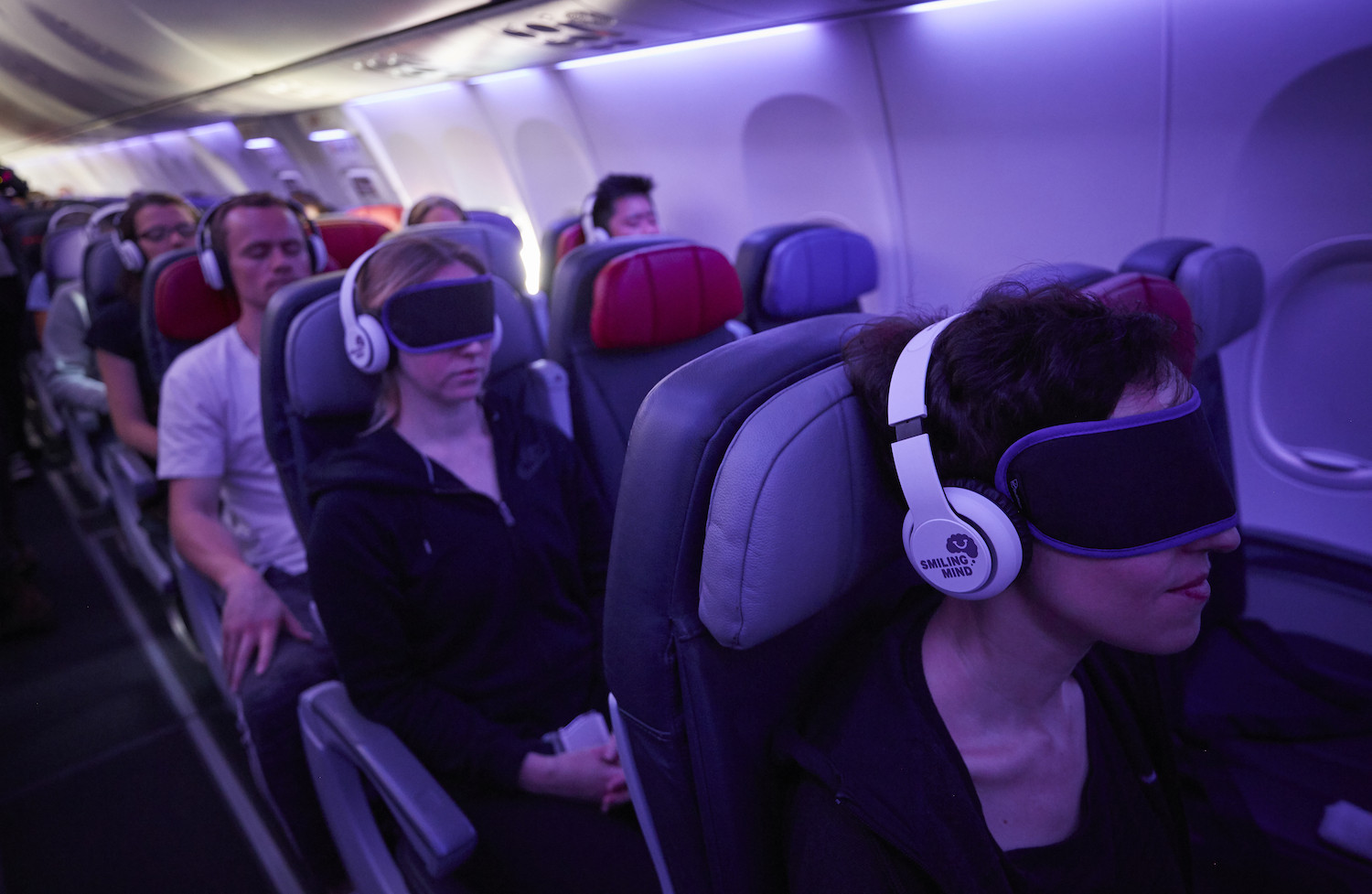 What are you doing with Virgin Australia to support the wellbeing and mental health of staff?
We offer Virgin Australia employees access to our workplace mindfulness program anywhere and anytime. With many transient workers travelling across the country and world daily, we know that finding the time to look after mental health can be a challenge. That's why the Smiling Mind app provides a convenient solution no matter what time of day or where in the world.
Our workplace program focuses on developing skills relevant to our modern working environment – how to manage stress, build strong relationships and a positive team culture, how to use mindfulness to boost attention, focus and performance and how to bring it into your leadership approach. The program provides employees with the tools they need to feel calm, clear and connected.
How do these programs benefit employees and the organisation as a whole? What results have you seen?
We have been running our workplace program for a number of years now and it's been a great success – we're even supporting IBM employees in the US with our app.
Employees report reductions in stress, greater clarity of thought as well as improvements in concentration, relationships and team culture. This focus on mindfulness increases productivity and reduces absenteeism, all of which have significant benefits to the bottom line. Moreover, we know that mindful businesses are better at attracting and retaining employees, have more engaged workforces and enjoy overall improved wellbeing.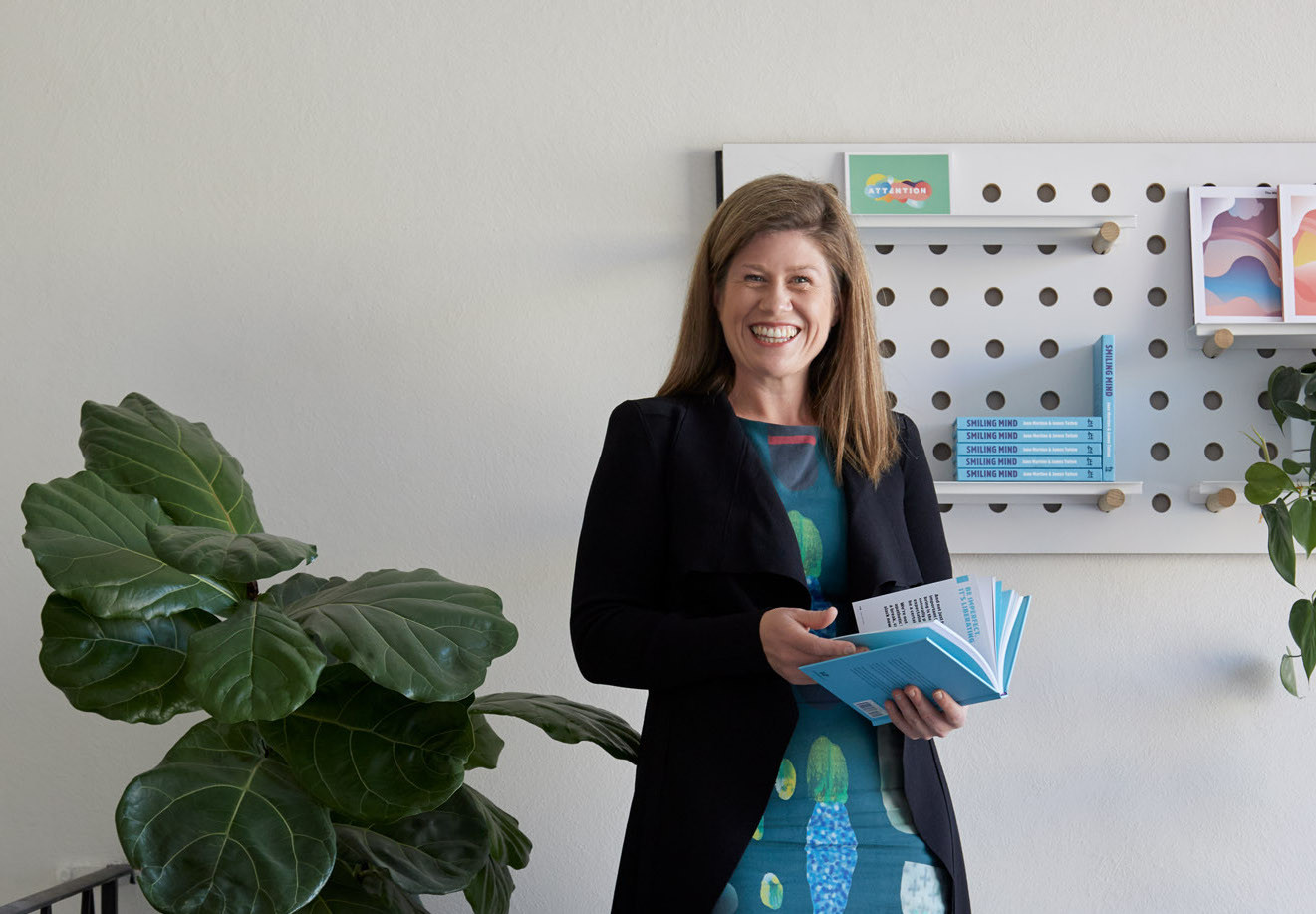 What impact has Richard Branson's focus on mental health had on Smiling Mind and the community?
This is pretty amazing – for a small Australian not for profit to get this support is something we never dreamed of! His support has opened us up to the world stage – we've had contact from people around the world interested in learning more about what we do and how they can get involved.
It also brings mindfulness and mental health into the mainstream, and reminds everyone that it's not something to be ashamed of. Hearing from Sir Richard Branson that proactively looking after your mental health is something we should all be doing legitimises our approach. If he thinks this way then maybe we all can.
Are there any more Smiling Mind collaborations planned in the near future?
We have a lot of plans! We've just launched a new sleep program in the app, as we know that so many people have trouble sleeping and this has so many negative effects, on our mood, productivity and performance. We're also testing some new technologies, so watch this space for some new and exciting developments!
Connect with Addie Wootten.
Learn more about the Smiling Mind x Virgin Australia partnership.
Images supplied by Smiling Mind.