Dr Addie Wootten has spent the majority of her professional career working as a clinical psychologist, predominantly working with cancer patients. Prioritising your mental health and wellbeing has always been at the forefront of this #LeadingLadies mindset and two years ago her shoulder was tapped by her manager to join Smiling Mind as their CEO. Taking a leap of faith from the medical field to a not for profit, Addie now leads this organisation whose mission is to teach others how to to look after themselves and to deal with their emotions.
'The way we talk about mental health for the majority of the time denotes it in a negative way. We use the words 'mental health' like it's a problem, but we all have a mental health as well as a physical health that we need to take care of. '
We speak to this #LeadingLady on navigating through the choppy change of her career, how we can deal with tough conversations surrounding mental health issues at work and how the modern workplace can do better at caring for people's wellbeing.
Can you tell us how Smiling Mind works and how working on mindfulness has a positive effect on our mental health?
The Smiling Mind app was developed with a focus on kids, it was so successful that when we took it out to pilot test as guided meditation at schools, the parents were asking for it themselves. So an adult program was developed within the app. Now 32,000 educators have subscribed to use the program and over 2 million Australians have downloaded the app.
Through our research, users have reported that they sleep better, which has a positive trickle down effect on almost everything, especially learning and absorbing new knowledge. It teaches us how to look after ourselves and deal with our emotions when you're stressed out, upset or anxious and how to work through them, which is invaluable.
What is it about mindfulness and helping children at a young age that really drives you on a personal level?
I was lucky enough to be exposed to mindfulness when I was a child – I had some pretty progressive/alternative parents. At the time, I didn't take much notice of it but looking back, I'm grateful. It allows me to look at the world in a really open way and has given me the tools to overcome difficult challenges.
Imagine if we could get to a point where kids are equipped with skills to understand how they think and feel as much as they do with math and reading a book. We all have to know how to look after ourselves and that's what really motivates me. We're another step forward in how we're thinking about mental health and wellbeing to be as important as our physical health and that's what excites me.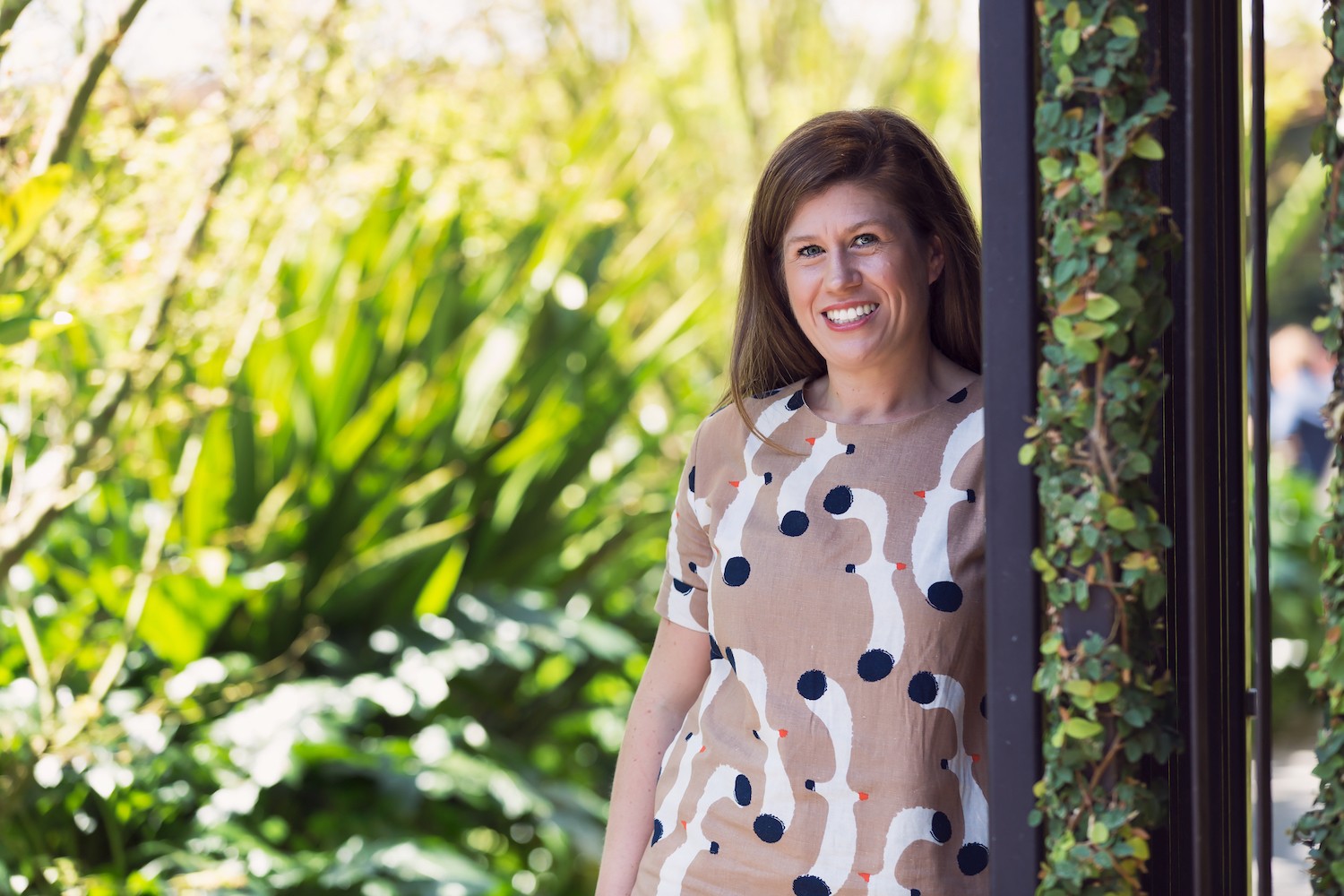 Why are you targeting kids at such a young age?
75% of all mental illness is diagnosed under the age of 24, and one in seven primary school kids have a mental health issue. We're seeing primary school kids who are younger and younger with severe mental health issues, including severe anxiety or depression.
I think it's a combination of environmental factors factors. Tech has a major part to play whereby we're always plugged in and living really fast and in quite a disconnected way. Some kids are growing up in families who don't have a whole lot of human interaction and are missing out on core skills on how to navigate/ deal with stressful or highly emotional situations.
We talked about how you went from being a clinical psychologist (with a focus on supporting people with cancer) for almost 12 years to now a CEO of a N4P organisation. How did you navigate through this huge change in position and industry?
My CEO knew the Founders of Smiling Mind and shoulder tapped me about the role. He knew that I was really passionate about mindfulness and was recommending the app to my patients. Being really honest, I had to put myself on the line a little bit, coming from a role where I was really well respected to a position where I had to be a bit vulnerable and confident enough to put myself out there and say I needed help. I think the best strategy through that transition was connecting in with my network. I sought out people from lots of different backgrounds that I had met along the way and luckily they were open and generous with their time and i was able to gain lots of mentoring from.
Moving into a CEO role for a not for profit, I needed new pieces of knowledge; from getting my head around budgets, proper reporting, governance structures and so on. I formed a really close relationship with our Board and we had representations from law, finance, PR, marketing and partnerships that I could tap into.
Social enterprises are growing as is the not for profit space, is it very competitive/hard to find companies/partner to invest their resources into your company?
Yes, it is hugely competitive! What makes it harder is that there's so many great ideas and people doing amazing work, especially in the mental health space. Though it's a huge challenge to get funding, we're fortunate as we're at a stage where we've got evidence and momentum behind us. When we first started out, it was quite hard for Smiling Mind to connect with people whilst now there's much better awareness with the amount of people using our program.
For new social impact businesses, I'll tell you that it is hard, and it takes time to build relationships. That's why we have a big focus to do research to make sure we have the evidence to back the work that we do.
From a workplace perspective, can you give us some tactical tips on how to open a conversation with your employer if you're struggling in the workplace?
Starting that conversation can be difficult. The best first step is to build an open relationship with your employer. Sure, some workplaces are more open and accessible than others. The best culture is the one where there's openness and sharing, and knowing that through the tough times, it's OK to ask for help.
If you don't have this, then the best thing to do is to talk as early as possible, as opposed to waiting until it's at crisis point. I'd much rather knowing sooner rather than later if one of my team members has issues going on. When you have this open conversation earlier, there's more options to help. I definitely think that this workplace mindset is changing, there's more awareness and employers are changing, and there's more programs like having access to a psychologist if you need one.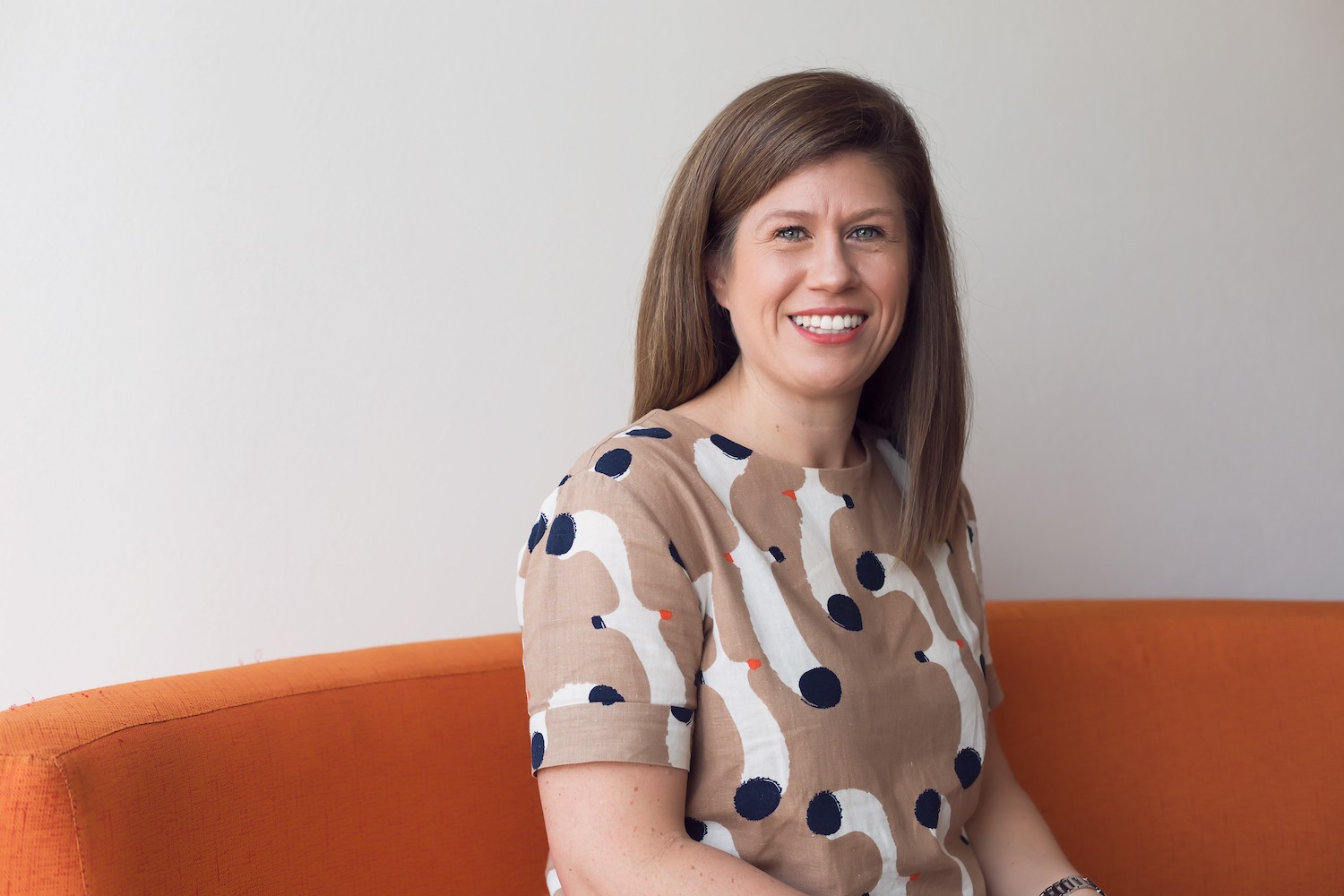 What are some indicators that a medical professional's guidance is required?
If you're consistently not sleeping well. When you're stressed out, you toss and turn, but if you're doing this all the time, that's a problem. Not enjoying the things you normally enjoy – coffee that you used to look forward to, not enjoying sex, not talking to your friends or going to social things – these are all warning signs.
When we stress or burn out, we recluse and retreat from our normal connections. If you start seeing yourself do that, it's a warning sign that you should be really focusing on how to better your wellbeing, and perhaps seeking advice from a medical professional. Where you can, be proactive about your well being, don't work too much overtime, eat well, go to yoga, don't stop going to the gym – all of which have amazing benefits to our mental health.
How do you ensure at your current workplace that you promote a positive light on mental health? What do you do to promote this and how can others do the same? How can we move away the negative stigma when it comes to mental health in many workplaces?
Lead by example, and show that when things are hard, you are open and vulnerable. Some weeks are quite challenging and lots goes on and I make sure I talk about it and how it's affecting me to my team so that they feel OK talking about it too.
"We bring mindfulness into our office culture and start all our meetings with a meditation" It gives us a moment to pause and check in with ourselves before we move on to the next meeting, making you focused and calm. We also enjoy our social adventures – we have lunch together, Friday night drinks and really try and connect with each other in an everyday way and break it up with fun things. We encourage an open culture where we are open about when things aren't going well and ensure we celebrate our successes together.
Get in touch with Dr. Addie Wooten on Linkedin here.
For more #LeadingLadies interviews and updates, head here.
Photography by Courtney King