At age 19, Suzanne Tonks boldly called the Director of a NYC based agency, announcing she was an Aussie studying PR and they could expect her in three months.
"The woman on the other line of the phone laughed at me, thinking I was joking", says Suzanne, now the Director of Oliver&York Public Affairs. "Three months later, not knowing if they would remember me, I walked into [their] reception. I was met with the same woman I had spoken with on the phone. To my luck, she picked up the phone with an amused smile and said 'she's here'. I think it had been an office bet to see if the crazy Aussie kid would turn up. They later told me that it was the confidence that they liked."
We were keen to know how the rest of the story panned out in NYC, and what series of events have inspired her to voice what perhaps others cannot.
I love that Ab Fab was your inspiration for getting into PR.
"Absolutely Fabulous was how became familiar with the term 'PR'. I was about 15 and I knew it was a laugh – but it made me look into it – and I discovered it was affiliated with writing, business, creativity, so I thought – that looks like a good life." [Laughs]
Tell me about going to NYC at age 19. I mean… who jumps on a plane without a job?
"I saw an ep of Sex In The City and decided that I was going to NYC. I got a list (using the Alta Vista browser back then, this was in 2001, remember).
"I wrote letters to 50 different agencies. I picked the one that had a website. We are talking about the start of the Internet so I thought they seemed quite progressive! [Laughs]
"I had an interview with the receptionist (who at that age, I thought was the CEO). I told her to expect me. She literally laughed in my face. But it didn't phase me. I was there to learn."
So … they actually gave you a job?
"On my 'first day' (note this was a fabricated date in my mind, I had no confirmation), I walked up to the woman I had spoken to on the phone. I said, 'I'm Suzanne Tonks from Australia' and I'm here to work.
"The receptionist laughed, called the boss [who later became a mentor] and said 'she's here'.
"Apparently it was this joke in the office that this Australian had called up and asked for an Internship. They later told me that they had a bet on as to whether I would actually turn up. No pay, but lots of lunches."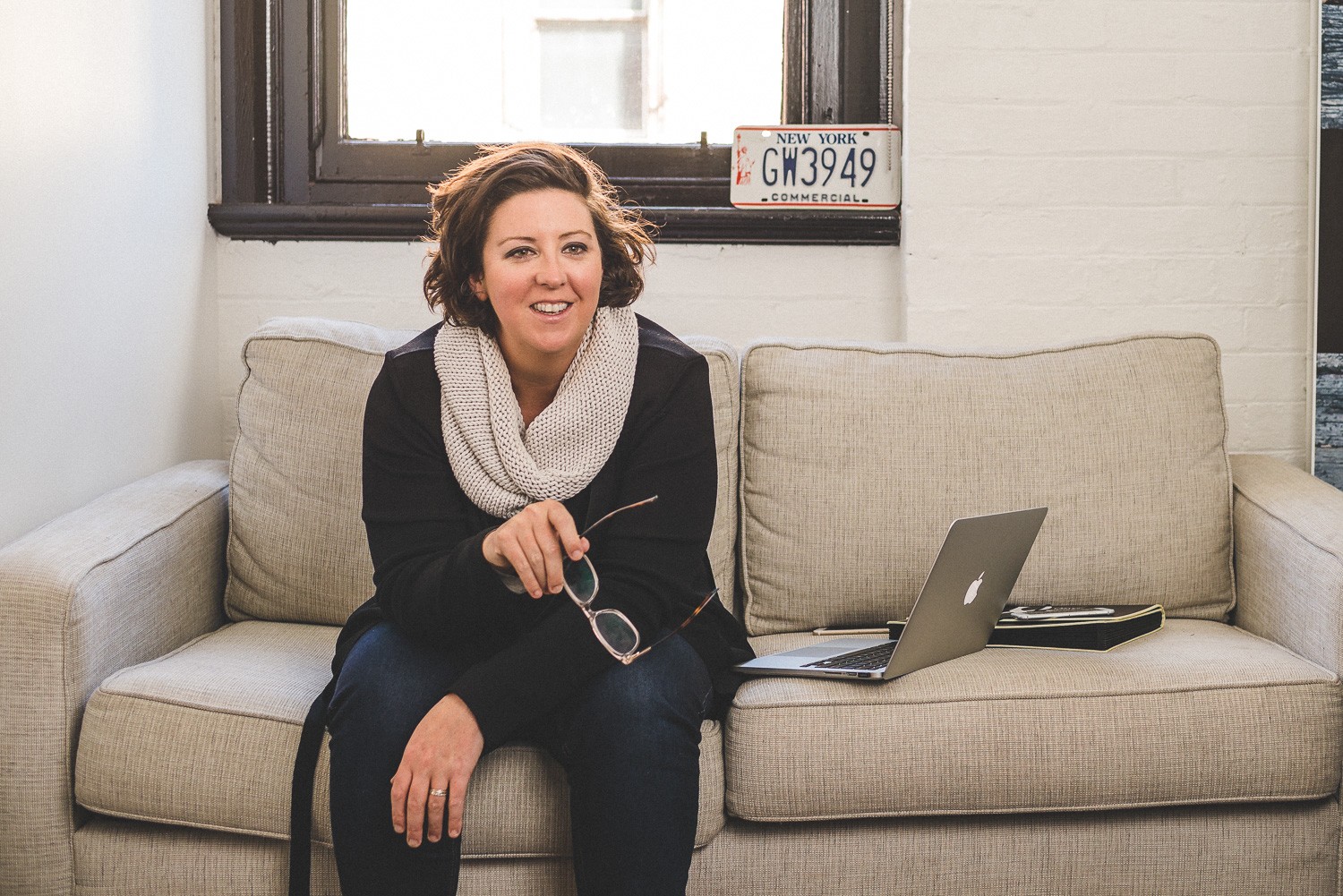 Since then, you've had a number of roles in agencies and in house. Before launching your own agency, you were in a great in house role, on a senior salary, with good perks and a great culture. What prompted you to leave that?
"While doing the Q3 reforecast at my in house role, I worked through the figures and put forward a business case that would see a new approach to the current PR program, saving the company funds and allowing for the establishment of Oliver & York Public Affairs. The Good Guys became our first client."
We've talked quite a bit about the prevalence of bullying in the workplace and the impact crap bosses have on workers. Do you want to elaborate on your own experiences here?
"I've had some really strong and talented team members come to me over the years visibly shaken from being at the receiving end of bullying behaviour in the workplace.  It shouldn't happen, but it does – and it happens across both the commercial and not for profit sectors – it doesn't discriminate to this end."
"When the bullying behaviour comes from someone in a Senior role within a company, the outcomes can be hugely detrimental to the business. It impacts the individual, the team moral, and in most cases, productivity and efficiency."
"Not all Managers are promoted because of their exceptional leadership or communication skills. They are promoted because they get results for the business. They get the job done. If they're not good with people, this can sometimes be overlooked by business leaders in an attempt to continue to hit or exceed targets."
"Good leaders work to not only stamp out the bullying behaviour, but also provide support and education for young professionals working their way through the ranks. The approach is to work to harness individual strengths and provide some practical tools to help manage the circumstance when it arises. Bullies can be clever, but self-confidence, talent and integrity will always win out."
So you think that some leaders turn a blind eye, as long as the bully is performing?
"In some cases, yes.
"If you think about it, a reasonable start to addressing the issue of bullying in the workplace it to identify why it exists in the first place. It exists because someone isn't doing their job.
"It exists because someone isn't listening to the organisation and the individuals that form it. It exists because someone is only looking at the figures and simply not making themselves accountable for the culture they are fostering.
"More accountability, more controls and more empowerment is the key. Focus on the end goal. Stamp out the bully and in turn work to increase the productivity of the team through effective leadership and the right talent. You may see an otherwise underperforming team become exceptional, simply because they return to focus and are confident that their business leaders are working towards a more ethical and sustainable approach to business. It is a great way to promote a happier, healthier workplace."
I think you've touched on the elephant in the room here. Often it'll be easier to turn the other way and risk losing the person getting bullied – instead of having a tough convo with the bully and saying 'mate, that's not on'. What's your take on that?
"For some this may very well be the case.
"My response on that is to say to the leader – toughen up and make the call. If you think the behaviour is happening, address it with the attention and seriousness that it deserves. I've yet to meet a Senior Leader who regrets making a positive change to their department or team through reallocating the responsibilities of said bully."
So let's flip the book. Say, leaders know it's happening but don't want to address it. What would motivate them to say, 'I've got to do something about this'. I mean if the high performer is delivering…
"I would question their ability to lead hearing this.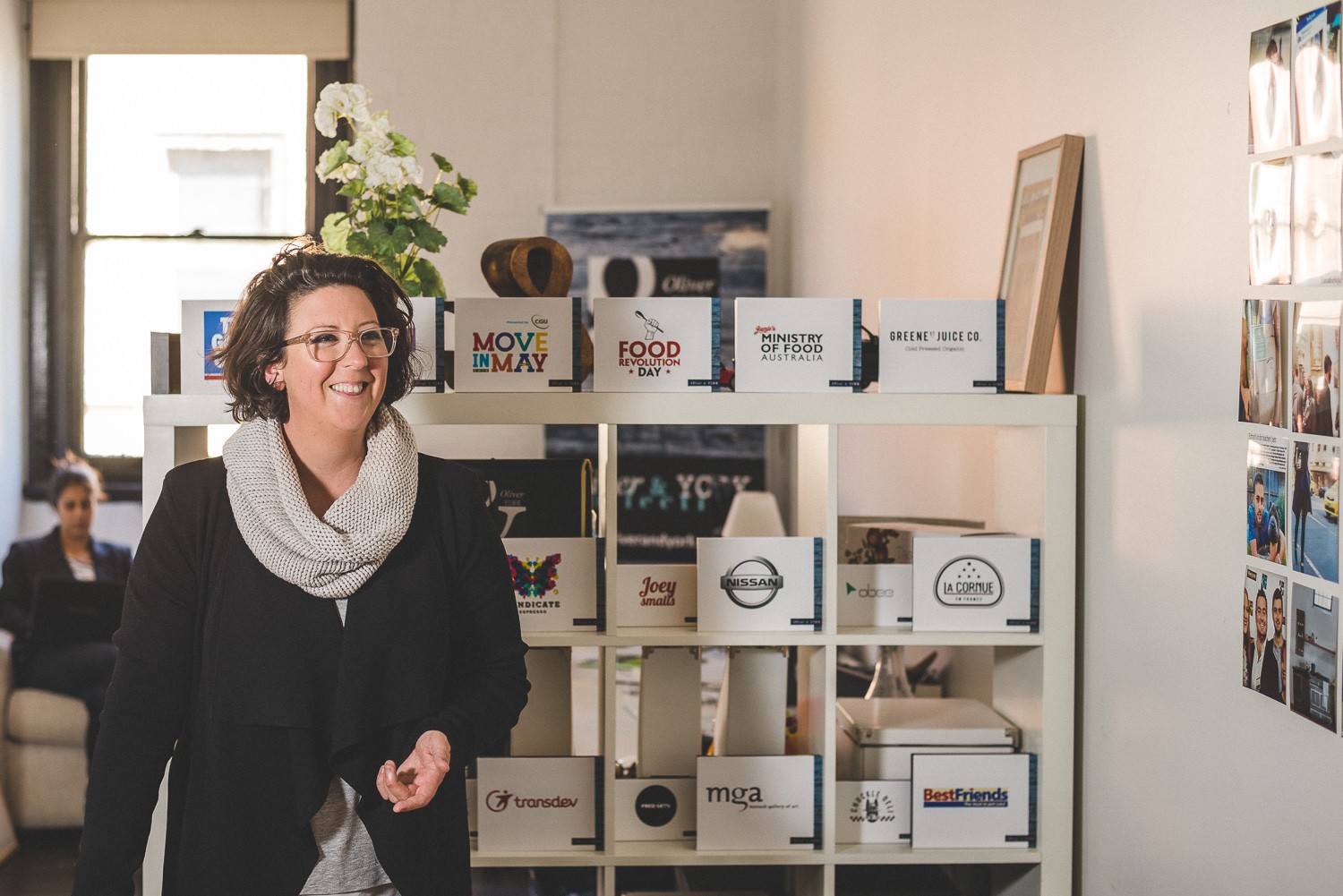 "The thing is, it's like anything in life – inside and outside of the company walls – you are either going to be the leader who stands up for those who don't have a voice or you are not. Who tackles difficult situations head on or not. Try to be the former, even if it doesn't come naturally.
"As a leader, you represent a business and you have a responsibility to make it work across all areas. If you are in a senior role, you know you have the skills to be able to deal with the situation. So don't make excuses. Just get the job done.
"Educate, empower and work to make positive change."
And if it's the boss who is being a douche?
"No matter the circumstances, remember your feet are not set in concrete. Walk away – towards a better situation. You are more important than this. In the words of trainer Virginia Tucker, "Live your Best Life."
We've both mentored and managed team members who have come from managers who have burnt them out. You described them as 'wounded' and I'd have to agree. What can employers do to grow the confidence of employees who perhaps haven't had a good prior experience?
"Empower them. Identify their strengths and focus on bringing out the best work in them through a positive approach. In my experience, this is when things get good."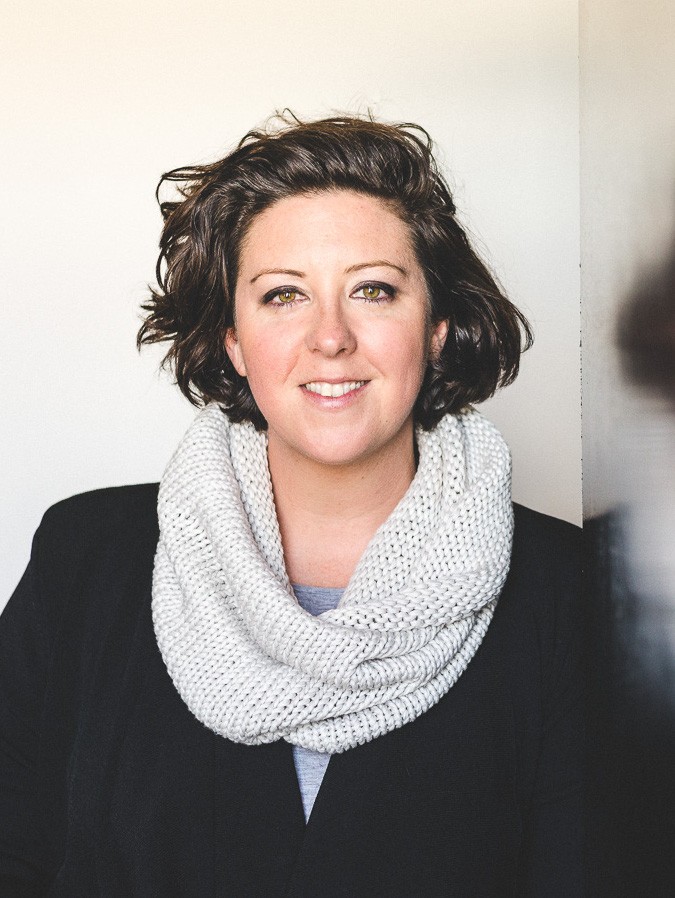 How'd she get to the top?
2014 – Established Oliver & York Public Affairs
2008 – Manager – Public Relations – The Good Guys
"I always worked on 'aspirational' brands and was keen to get work in house at a leading retailer to experience end to end business objectives, beyond individual campaigns.
"This job was great and I worked with some exceptional people. I managed the ongoing PR program, worked on market entry into New Zealand, ran a dynamic and outcome driven team, ran the community partnerships program, worked on key sponsorship agreements such as The Block and Disney and worked with a great team to bring Jamie Oliver's Ministry of Food Program to the Australian market."
2006 – PR Consultant – Haystac
"I worked on Disney, Nintendo, Wii Fit, Toyota, 7 Eleven. Having access to those types of brands helped me learn what it took to build a great campaign."
2005 PR Consultant – Spin Communications
"I was working with the PR guru of the 90's. I learned so much at Spin."
2001 – 2004 – Hutchison Telecommunications '3'
"Such a great brand that helped to bring Video Calling and content to Australia. Worked with some great minds here, all of which went on to do some brilliant things. They provided world class retail and worked with some of the world's leading brands. This is where I discovered the power of effective internal and external communication."
2004 – Graduated, Bachelor of Communications/Bachelor of Business and Commerce – Monash University'
2001 Intern, then Junior Consultant – Magnet Communications (NYC)
Connect with Sues on LinkedIn.
Images by Breeana Dunbar Photography.