When Steph isn't working, she's networking. And when she's not networking, she's connecting other impressive women to potential mentors.
How does she manage all of this with a full time job? She doesn't. Working part time as Client Service Director at boutique digital agency Inlight, Steph has the support of the agency to pursue her passions – Miss Collective, a female focused organisation aimed at lifting women up in their career through workshops and networking, and SheSays Melbourne, the local chapter of a global network for women that offers a mentoring programme, Who's Yr Momma.
We were keen to know, how can agencies do a better job of supporting women to succeed at work? And how might others tackle designing their own career?
Every impressive leader we meet raises the importance of having mentors. Can you tell us more about the Who's Yr Momma mentoring programme?
I hear the same thing! I'd never fully appreciated the notion of having a mentor before getting involved with SheSays; I'd managed to accumulate so many amazing mentors in my life organically, and it's only now that I truly appreciate how lucky I've been. Through the SheSays Who's Yr Momma (WYM) programme we've paired some amazing people up and received amazing feedback – women crediting a massive change of direction in their career with their mentor.
What would you say needs to change about the traditional mentor and mentee relationship for more women to progress in their career?
I think reverse mentoring has a huge role to play here, especially in the digital age. Millennials can get a bad rap (yes, I am a millennial!), but given the right support and opportunities, they can and should be leading the way in organisational change. Organisations that thrive are ones that utilise intergenerational teams and diverse leadership.
What could agencies be doing better to help women develop their careers?
I think we're slowly getting there, which is great. But there's still quite a way to go. There might be senior women at the top, but there are still agencies that aren't actively trying to pull women up the ranks. They're happy for them to get to a certain level but aren't consciously and actively pulling them up further.
I think agencies could be doing a lot more around career goal setting, understanding their employees' goals and where they want to go to put plans in place for them to achieve that. And not just checking in once a year on goals, but having a continuous mentoring loop that helps them achieve their goals.
On the flip side, there are advantages to supporting your team to upskill externally, both for a skill upgrade and networking opportunities. Miss Collective is all about helping our women that are looking for the next level of their careers skill up to achieve that change, and that's a win for the employer as well.
What's been a key challenge for you progressing in your own career?
I'm a hyper striver, I have really high expectations of myself and others and as a result, it's easy to get caught up in everything, especially working in a digital agency environment. As you keep succeeding or taking on more responsibility, you have to learn how to manage your expectations of teams and yourself. No one really undergoes training on how to be a good manager – you kind of have to fumble your way through it! I think I'm a much better manager now than a few years ago, but it's something you constantly have to work at and keep seeking feedback on how you're doing.
The other challenge which influenced my direction has been around burn out. Earlier this year, I went to a Girls in Tech conference in Phoenix and it was the first time I'd actually just taken some time for myself. I sat on the plane and almost burst into tears, for no apparent reason! I was pretty much at burnout point and hadn't even realised. Until you take yourself out of a situation, it's easy to ignore it, you just keep running until you hit a brick wall.
Taking some time out of the industry and focussing on the things that I was passionate about, like Miss Collective, helped me think about what I wanted in my next role. I didn't put any pressure on myself on timeframes on getting back to work but tried to find a role that would satisfy all my interests. When I finally got back out there and chatted to a few agencies, I found that the more honest I was about what I was looking for, the more they engaged and open they were to be accommodating and creating a role that would offer that.
I mean, I'm 32, I want a family at some point, and you have to plan for those sort of things, you have to ask about maternity leave. It's a very taboo subject, most people don't want to talk about it and instead go looking on their company website to find out about their workplace's maternity policy. I made a point of asking in the interviews about their maternity policy, and their responses gave me a good indication about the company values. My advice is to be honest and upfront from the start, and even if it takes longer to find the right position at the right agency, it's worth it because your values will be aligned.
It's a catch-22 because employers want women to be honest about planning for a family but can also use this against them.
Exactly! It's bullshit. I think the more we talk about it and force the issue though, the more we're going to change the conversation.
How have you found the change coming from a big agency background and now working part time at a boutique firm?
It's nice to come to a small boutique agency where I feel I have the opportunity to make a real impact, as well as the support in my many ventures! The week before I had even started at Inlight, five of the team came along to a Miss Collective event.
The reason I chose part time was to find work life balance. Balance isn't just only about family, it's also about side projects, pursuing passions, health & wellbeing and variety. I think the industry has a responsibility to make sure that we're supporting the entrepreneurial streak in our teams, and encouraging interests outside of work, or we'll lose talented people in the workforce that leave to pursue their own things.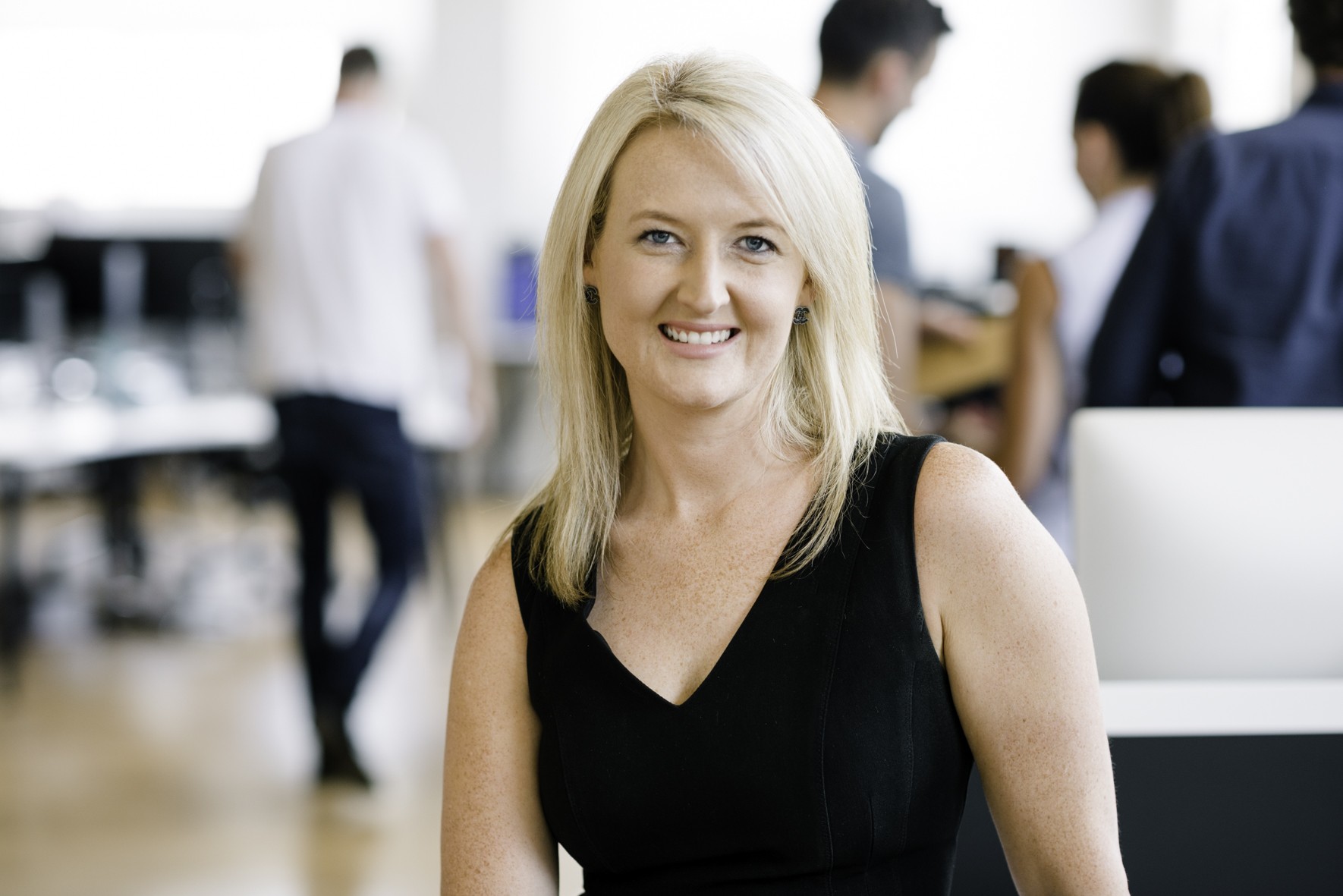 You're clearly not afraid to try new things, do you ever doubt yourself?
Oh my god, all the time! I don't doubt myself as much as I used to but I'm definitely susceptible to the the old confidence gap.
How do you overcome this feeling?
You can't let it stop you. I come across so many amazing women, founders of companies and CEOs, and the more women I speak to, the more I hear that they feel the same way – they all doubt themselves too. That propels me forward. You just have to remind yourself of your own achievements and get on with it. People often get caught up in comparison, but you have to try and avoid this.
As someone who facilitates training for senior leaders, what skills do you look for in a potential hire or promotion prospect?
Whenever I'm looking for someone to fill a role, I look for people who want my job. I want you to want my job. If you do, I'll probably hire you! It shows you're ambitious. A lot of people seem to be intimidated by hiring someone that wants their job, but I like to think, you ultimately succeed if they succeed.