If you don't like dogs, who even are you? Here at Iceberg we are severe dog enthusiasts, with our Chief Eskimo's sausage dog #Marlowe bringing joy into our life 3-4 days a week!
We've pulled together our top 5 reasons why you should include a pup (or two!) into your own workplace. It's a win-win-win (all we do is #win) situation in our opinion!
1. Activewear, Activewear, working in our #Activewear
OK, so maybe you can't wear activewear to work everyday (we wish it was client appropriate), but you can and should involve some daily exercise into your work day, and dogs can help! With the dog needing regular potty breaks, the team can take turns getting outside for some good old fashioned fresh air. As per Doctor's orders, movement is key, and whilst we're not quite throwing our weight behind standing desks yet, we are a fan of moving our limbs at a leisurely pace and breaking out of our #screenfatigue every once in awhile. Taking a short break and coming back to your work can even make you more productive!
2. Stress Relief
Chuck that stress ball in the bin – dogs have got your back in the stress relief department. Science has indicated that having a pet in the office can help staff feel more relaxed and comfortable, decreasing stress levels. Having a playful, adorable and friendly dog, such as our own Marlowe, always lifts our mood here at Iceberg, and can help put things into perspective when we feel like our to-do lists and emails are never-ending.
3. Building Bridges
No one likes an awkward ice-breaker, but having a dog in the office is an easy conversation-starter that can bring people together without the cringeworthy "so…what do you do?". A dog-friendly workplace stimulates social interaction between employees, and encourages open communication and collaboration. By collectively walking our Marlowe, filling up his water, and yes, picking up his #poop – we here at Iceberg have connected on a deeper level.
4. I'd Work For You
It's 2018, and a growing number of us care about a company's core values and the way they conduct their business just as much as their product or service. By being a dog-friendly office, you can differentiate yourself from competitors, and attract more talent as employees (particularly millennials) increasingly seek an open, friendly and embracing company culture. With this added USP, you can even lower employee turnover as dogs in the office make not just dog owners happy, but dog enthusiasts too. Company image improvement: check!
5. They're just cute and make us feel HAPPY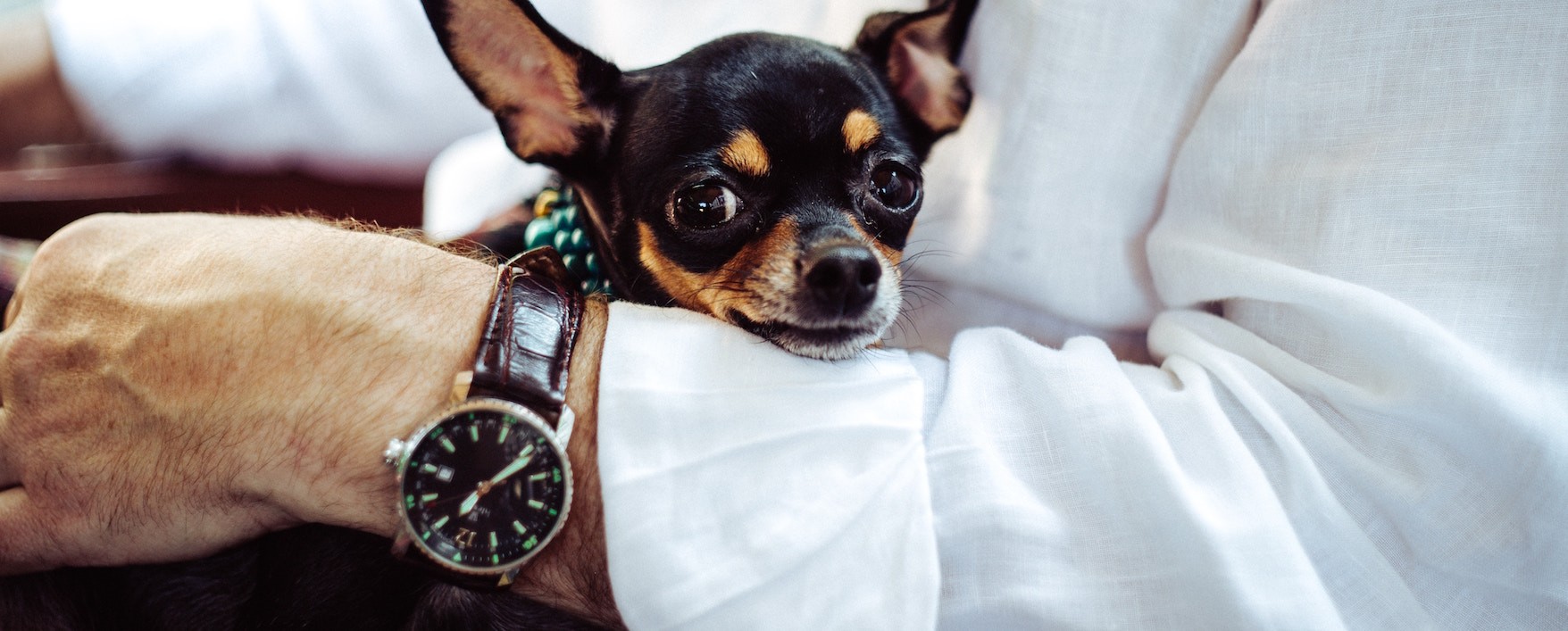 How can you say no to this face? Dogs for the win.