It's not every day that you meet a former professional tennis player.
Nikki Buckley was an Australian ranked junior tennis player, competing in international tournaments for years until making the decision to move into the arts in her early 20's.
These days, Nikki is the Digital Experience & Solutions Lead at J. Walter Thompson Melbourne (JWT). We sat down with her to ask: what elements of professional sport has she taken into her career? And how did she move into digital?
Tell us about your journey to becoming a tennis pro.
I started playing tennis when I was 5 and played through to age 20. I was a top Australian ranked junior and played international satellite tournaments for months at a time.
I still play now but when I reached 20, I was confronted with a decision to make; either commit another few years to solely tennis, or try something new. Like any sport at a professional level, you have to commit to it 100% to grow and I was ready to use a different part of my brain.
So what next? Where do you go after being a tennis player?
I actually wanted to be an aspiring film or TV Director. But … I was told early on I had the right personality to be a Producer, rather than a Director. I was young and took massive offence to that. But once I started in advertising, it became clear it was a compliment. Organising people is definitely my strong suit!
Has your tennis experience informed your work ethos to what you're doing now?
More often than not the game was unpredictable which actually set me up really well for digital projects! From that I always play devil's advocate. The nature of digital dictates that seldom does everything go to plan – just like a match and life in general.
Moving from professional sport into agency life would have had a fairly steep learning curve. What did you discover about the agency world?
I'm a competitive and confident person. I mean, I have a training background; I know how to push through challenges. But I found I had to push a lot harder than was necessary at times over the years in some workplaces. It was really tough and it made me think about what kind of leader I wanted to become.
Sometimes I found that the only way I could get things across the line was to become someone I wasn't – I had to play the game. Ironic, right?
I guess I discovered in some workplaces that it is OK to be pushy and forceful and stomp your feet to get heard. But that's not right – it shouldn't have to happen for people to have their voices heard. The whole work environment should welcome constructive feedback or be open to a better ways of doing things.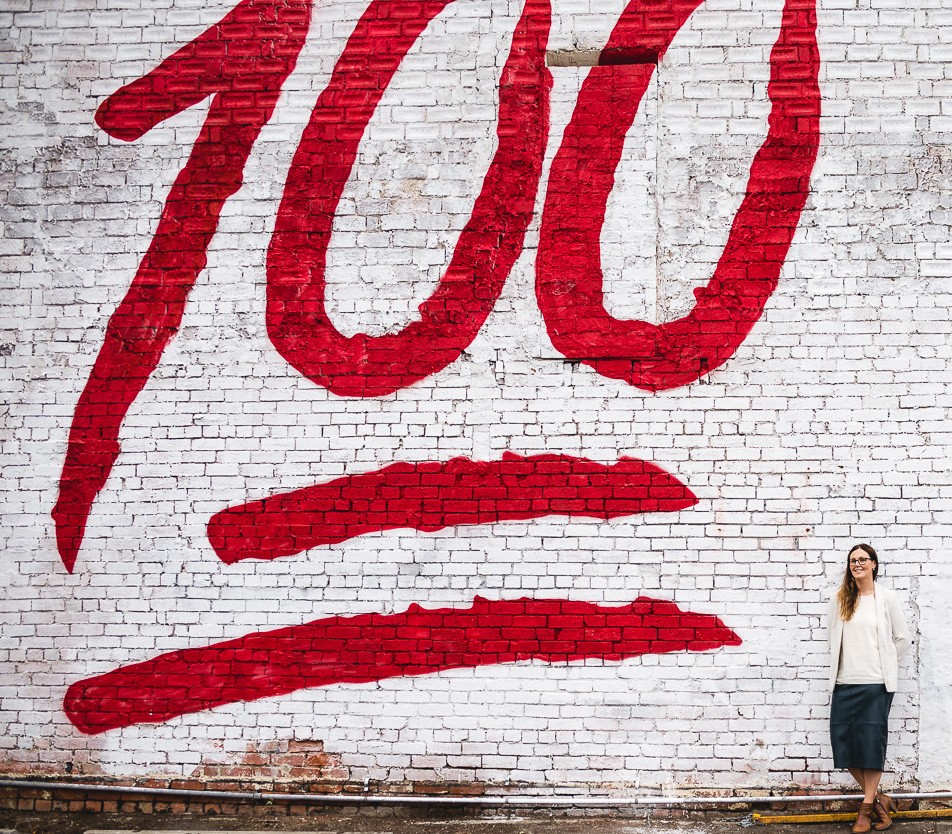 Did this affect you over the years do you think?
I had always been a strong character, but in hindsight, I think became a different version of myself that wasn't me in some situations.
These days I'm in an environment (at J. Walter Thompson) that allows me to be myself – and empowers people to do the best possible job. To challenge ideas. To do it right. But that's not always the way in agency life and it was quite a shock for me at first.
Another topic other Leading Ladies have discussed in this series is agency life and the culture of overworking. Digital moves so fast; is that something you've experienced?
Unfortunately, yes. I'm a reformed overworker now [laughs].
Having a reason to leave work can be really motivating. I believe you need to have either a person or something that is more important to you than work that motivates you to leave at 6pm. It balances you out. I have my friends, family and gorgeous fiancee Patrick.
If I look at my work from prior to this role, the work was good, but my work now is great.
And that's because of perspective and balance. I love what I'm focussed on. I'm not overtired. When I'm at work I'm focussed and when I'm at home I'm focussed on that.
What lead to you overworking? Was it a role? Lack of boundaries or direction?
I went from being an Executive Producer to the Head of Production. It was a promotion and good for my ego. I was 30, working sixteen hour days, and thought 'Wow, what a huge role, this is amazing'.
I was head of a department and the majority of the other leaders were men who had many more years of experience than me, some of whom had in fact started the company. I felt important, you know. But I had no life outside of that.
Then I lost my mother.
I learnt the hard lesson of perspective when she passed away. I was a complete workaholic at the time and the woman who had meant the most to me in my life was gone.
When I lost my mother what I realised was that I didn't want my life to be defined by my career.
You know, I read a quote about Adriana Huffington who famously fell from her desk to the floor from overworking. She said 'what do you want people to say at your eulogy?'
At my eulogy, I want people to say I'm a good friend. Not good at business. Yeah, I want to be brilliant at what I do, but if I'm lucky enough to have kids, I want them to know who I am. I want them to feel like they knew me.
Work is important, but at the end of the day, the most important element is my family and friends. If my life is great, my work is brilliant!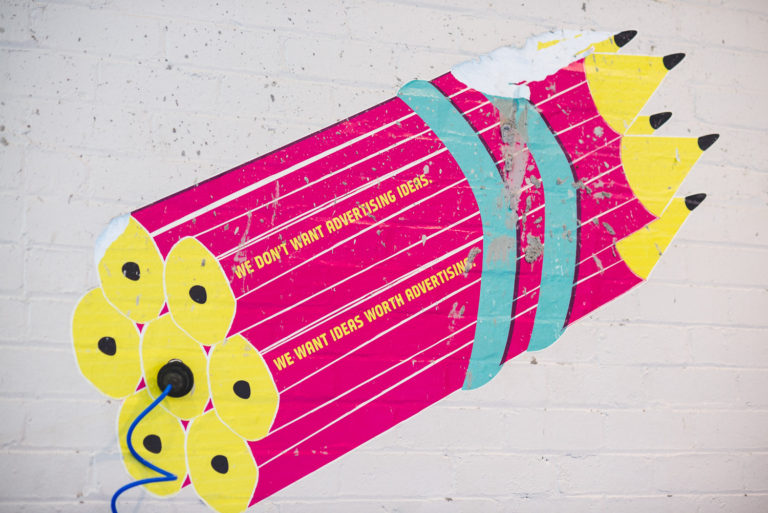 And would you say that's informed your leadership style?
Definitely. As I get more senior I have to step back. I have to let the people who are there to do the work, do the work.
On that note however, when I see my colleagues staying late, I ask them 'Why are you here? Do you have to get this done right now?' I mean, work is important – but – we're not saving lives here and it's important to remember that.
I don't think people who overwork always feel obligated to, either. There are a number of people who actually really love their jobs and they're just figuring out what works for them.
A lot of my attitude comes from my family, my dad (who's a Judge), my sister (another senior marketer), and mum (a school teacher). Our family in their individual roles have always challenged the norm and asked "Is there a better way to do this?", "Am I making not just a decision, but the right decision?"
I guess my leadership style is centred around making sure that the people at my work have other people around them that they like and respect. It makes it easier, working as hard as we do agency side, or facing any challenges really, when you're around people you actually like.
Would you say your mum influenced you in the way you approach your work now?
Yeah, mum travelled everywhere with me playing tennis. She was one of my best friends. She was my #1 person, my biggest cheerleader.
When I was keen on going in a new direction in my career she told me to go and do it. She knew nothing about media production (the area I was keen on getting into) but said "I'll support you".
You know, she'd sit behind the tennis court knitting while I trained. For years. She instilled in me to just go and do it. That woman never gave up, and she has passed that way of living onto myself and my sister.
My way of playing tennis was to hit the ball as hard as possible – like 'just get it done'. I guess I have that now as a Producer; I just want to get stuff done. I'm definitely a doer. I'm in the right job [laughs].
Any final words of wisdom for other to be leaders keen to follow in your footsteps?
I hear people say 'I was never given the chance' when they talk about their career. Trust me – no one is going to give you something out of the blue. You're never given anything: go out and get it. It's your opportunity – go and make yourself accountable. Go out and get it.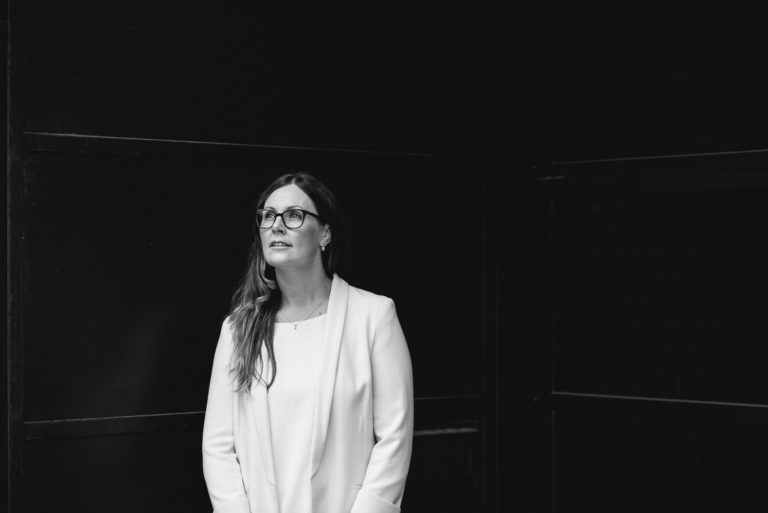 How'd she get to the top?
2016 Digital Experience & Solutions Lead, J. Walter Thompson Melbourne
2014 Digital Executive Producer – Contract J. Walter Thompson Melbourne
I got a short term contract with JWT, who needed some cover and ended up working with some of the best digital talent Australia has, so jumped at the chance to join the team full time. They had a great agency culture, there was zero negativity and it was a culture that wanted to build you up.
2013 – 2014 Senior Digital Producer, CHE Proximity
The move to one of the world's biggest agencies was a big one for me after being in a medium sized agency. It was so fast paced so I had a massive learning curve here. It was where I first experienced the machine that was advertising.
It made me understand you can't control everything! I'm a perfectionist in my work so it was a little tough I must admit [laughs].
2012 – 2013 Production Lead, Precinct (formally ABT)
2011 – 2012 Executive Producer – Digital & Screen Content, Precinct (formally ABT)
2008 – 2011 Producer & Operations Manager – Moonshine Agency (formally Whyte House Productions)
2006 – 2008 Events Manager & Marketing Co ordinator, NSW Business Chamber
I was doing all this free film and TV work. My sister worked in marketing and she got me the job. After six weeks of working there as a cover, the MD said I was doing a good job, and I got a full time job. I stayed there for two years. It was good experience in the corporate world as I was just starting out.
It was the mid 2000's – all these opportunities to deliver waves of content were developing so it was a really cool time and I eventually ended up overseeing their small digital team.
2005 – 2006, Film & TV Production Co-ordinator, Freelancing
I worked a lot for free, but off that I got opportunities. You spend so much money on getting your education but ultimately experience trumps what you have on paper. I wanted to make money in my career. Ultimately I couldn't see myself being able to do that in the arts.
2005 Metro Screen Film School, Sydney – one year programme. Then worked in film and TV.
2004 University of Sydney, BA of Arts, Majoring in Performance Studies and Communications
Anna O'Dea from Agency Iceberg has been instrumental in placing Nikki Buckley in senior leadership roles, we can help match you with your next career move too. Get in contact with us here.
Connect with Nikki here.
Images by Breeana Dunbar Photography.