From agency to in house, Melbourne to Ballarat, and herding sheep in the mud on the weekend, to corporate boss lady during the week, this week's Leading Lady is the ridiculously charismatic Louise Laing, General Manager of Marketing at Visit Ballarat.
Louise made time for a glam-cam with Iceberg HQ to share her insights into the biggest challenges she's faced on the way up, moving client side and why she made a decision to stop doubting herself – and start listening.
What does your role at Visit Ballarat entail? As a PR specialist working predominantly in agencies before this, we are interested to know how those skills transferred into a wider client side role.
I'm the General Manager of Marketing [at Visit Ballarat]. My team's responsibilities encompass everything to do with the destination in terms of positioning. We're transforming Ballarat into a digital excellence destination.
I worked in PR and Comms for 15 years and this change into a broader role has been fantastic.
You essentially came in as the boss but also the new kid on the block?
I came from arguably the best PR agency in the country at the time and moved to a regional city and in-house where the pace was different and the style was different. I was seeking a change. The organisation has really married the existing ways and my way of doing things together.
In addition to making the switch from a big agency in the city to working in-house in regional Victoria, you also stepped into the role of Acting CEO at Visit Ballarat for a period this year. How did you mentally prepare for that?
I'd been in my new role as GM of Marketing for just three months when the CEO retired. They offered me the Acting CEO role.
At first, I was very coy about accepting it. I doubted if I was ready, so I went and had a think about it and called my professional mentors to get their advice. They encouraged me to take it, and this gave me 'permission' to believe in myself. So I took the job, and I'm so glad that I did. I loved it. It wasn't without its challenges, but it was a great opportunity, and one that I was more than capable of doing.
It's interesting you say that. On paper, you're the most qualified person in the organisation to step into an Acting CEO role, but, like so many of the impressive women that come into our offices, you doubted your own abilities. Many people call this 'Impostor Syndrome'. After getting over that initial 'should I do this', did you get a taste for the role? Would you do it again?
I didn't throw my hat in the ring for the CEO role, but knowing what I do now, I shouldn't have doubted myself when offered the Acting opportunity.
We imagine you've developed stress management skills over the years to help you progress your career, even when you doubt yourself. Do you get stressed? Please tell us it's something you struggle with like the rest of us mere mortals!
I've always thought that I'm a very cruisy person, that I don't get stressed or worried, and that I can manage anything. The reality is that if you push yourself too far, your body and mind will shut down, and mine was starting to do that.
After 10 years plus in an agency, learning how to manage stress has been a critical skill to learn. I haven't always been very good at it, and had to take three weeks stress leave at one point. I kept ignoring it, and working more to get things done, and taking care of myself less, and ending up at breaking point. I took leave, and that space made me realise I wasn't managing stress at all by just ignoring it. I'm still learning new tools and techniques to manage stress, including seeing a professional about it.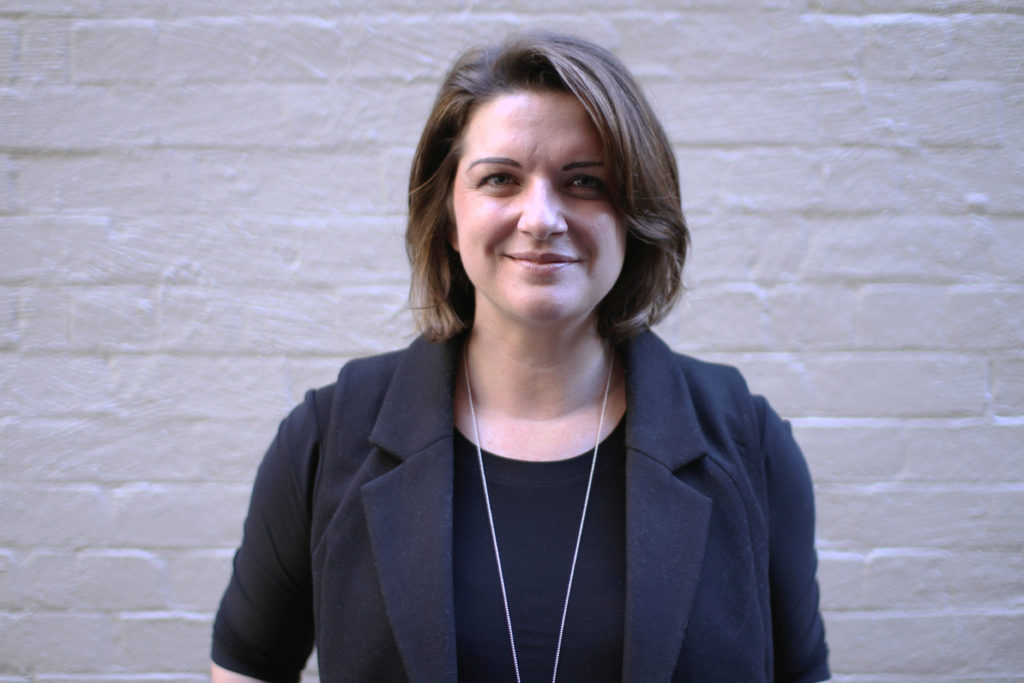 You've previously worked agency side, how do you find working in-house for an organisation like Visit Ballarat compared to working in an agency? Different pace?
I worked in agency for ten years and I have the greatest amount of respect for the intelligence, creativity and organisation that people have who work in an agency. Now, I feel like I've worked agency side for so long that I never want to see another brief as long as I live!
I miss the rush, the pitching, and I miss being exposed to the best brains and brands in the business. I miss the camaraderie and when you win a client and you deliver, you nail it, it's such a good feeling.
I have the view that the best agencies and clients are true dream partnerships. I've seen clients who are sub-par and use an agency as a kicking board because, they can't do the work and the agency is an easy target. They're the clients you need to sack! The best agencies and best clients trust each other, and work as an extension of each other's teams.
How has your leadership style evolved over the years? How would you describe your style now?
I want everyone on my team to be the best version of their professional self. Everyone aims to be a little, tiny bit better at what they do everyday. I challenge [my team], I push them and I also give them a safe space to make mistakes.
I think this was born out of being absolutely crushed by a mid-level manager early in my career. It was my first gig in the real world, and I can remember my boyfriend at the time used to put me in the lift at work, and instead of getting out at my floor, I'd come back down in tears, not wanting to walk into the office to face another day of that really mean person. I used to think 'if this is what it takes to be a manager, then I don't want to work in this field." I left that role, swearing I would never, ever treat people in that way.
I got a really clear view on exactly what I didn't want to be as a leader. And I'm now kind of weirdly grateful for those awful experiences.
I actually hate the term 'manager'. Anyone can 'manage,' whether they do a good job of it or not; an email inbox, a team, a project. Being a leader is where you can make a real difference.
What would you say is the most challenging part of being a leader, and how did you learn the skills to overcome that?
About five years into my career, a wonderful boss I had at a time sat me down and gave me a dose of reality. He loved that I was a ferociously independent woman with a strong mind. He said I needed to learn how to actively listen. If I didn't, my career would stall. He asked me not to respond, to go home and think about it over the weekend. I burst into tears.
But I took his advice, and am so glad. It's the greatest gift anyone has ever given me. To learn that as a skill has given me an incredible ability to learn and progress in my career.
I'm forever grateful that someone had the courage to tell me. I thought being a strong independent female meant that you always know what you're doing, that you have to be on point all the time, with no vulnerabilities. But it doesn't.
Since then I've asked a lot of experienced leaders in our industry what they value as the most important skill, and funnily enough, most say it's the skill of listening. It's not something people are naturally good at.
How did you learn to listen? If it didn't come naturally, where does one start?
I've learnt bad habits that you think are part of your personality are actually just new skills you can learn. Whether it's taking feedback or taking criticism or listening.
So, I read books about it, I ask people how they do it, I look up blogs about it, I listen to podcasts on it, I actually googled 'how to be a better listener'! My favourite TED talk is by Celeste Headlee called '10 Ways to have a better conversation'. When I need a reminder, I listen to that.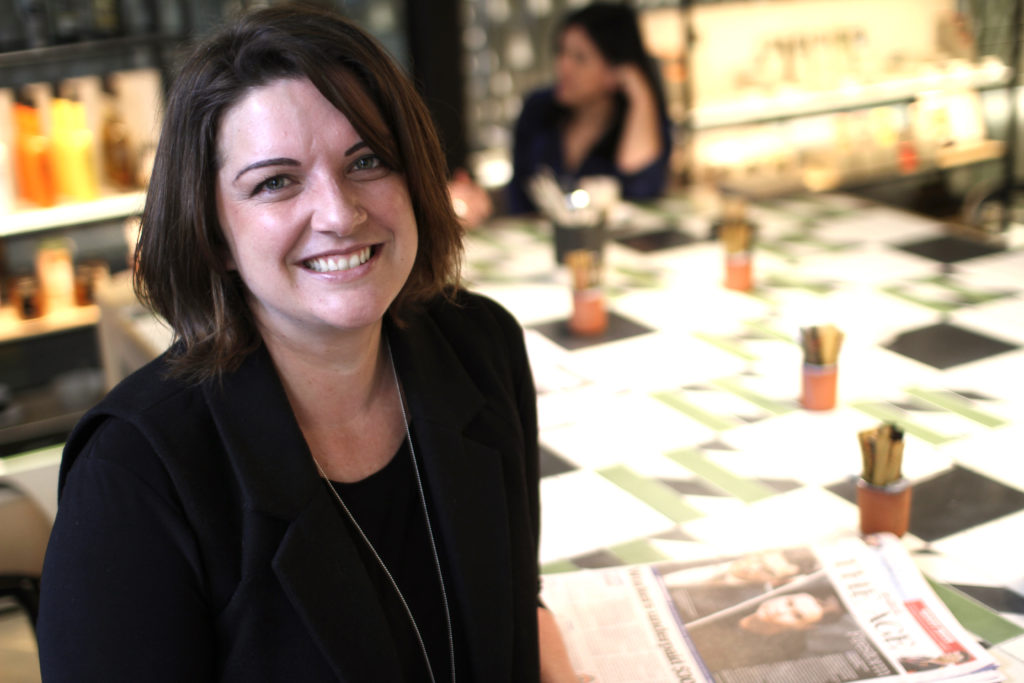 Readers might be surprised to learn that you're also a co-founder and Director of The Farmer's Larder. Can you tell me a bit about that? Was that a work / life balance decision or is there more we don't know about you??
I run The Farmer's Larder with my husband. It's a free range farm, and we sell incredible quality meat direct to consumers. Before this, [my husband] never loved his job. He said to me one day, 'Do you like your job?' And I said, 'I love my job. I wake up every morning and feel it's an exciting day, I really love it.' So I asked, 'What would you love to do?' And he said he wanted to be a farmer.
We saved and searched for a farm, and after a few years, found our little patch of heaven, in between Daylesford and Castlemaine. He loves his job now.
So…. you're working in an office and living on a farm. How much has your life changed since working agency side?
Working in a corporate world and going home to a farm has been really interesting. [laughs]
It definitely keeps me grounded. When you're helping your husband wrangle pigs, it stops you getting lost in your own world. Small things that happen during the day at work just disappear. I now spend my weekends up to my armpits in mud, chasing sheep, selling sausages at markets, and then come Monday, I go back to my corporate job that I love.
It certainly makes my weekend stories more interesting!
And perhaps it also helps with perspective, at the end of the day?
The world is such a place now that it doesn't matter where you live, whether it's in the country, or the city, New York or Ballarat, you have opportunities.
Technology enables us to to do whatever we want, to be connected. There's no limit to what we can do based on geography. That's exceptionally exciting for someone who's married a farmer and lives in the middle of nowhere.
Iceberg Chief Anna O'Dea has worked with Louise for a number of years. If you'd like a confidential discussion about how to further your career or manage opportunities, please get in touch!
Photography by Greta Robenstone.