Co-founder and Director of Product for STM Brands and Mentor Walks Australia Adina Jacobs is a force to be reckoned with. An ideas woman with a successful 20-year-old tech accessories brand, Adina is well versed in the art of company longevity and the complexities of business leadership. Together with Co-Founder Bobbi Mahlab, Adina has transplanted the unique Mentor Walks concept to Australia and helped over 2,000 women take the next step in their careers. Adina spoke to us about her career to date and the ins and outs of mentoring.

On the start of STM Brands
In my last year of university, I was working for a fast-fashion brand as an accessories buyer. I worked with an IT manager called Ethan who bought a laptop and couldn't find a bag for it. This was 1997 when the only laptop bag available was a black boring briefcase and it didn't suit his personality at all. He had the idea to make tech accessories stylish and I had the product development skills, so we thought there might be something there. We came up with a couple of ideas for two different bags and went from there. Now STM Brands is in its 20th year.
On what it was like to start a business at 23
I can't think of any drawbacks to starting a business young because I didn't have much to lose. I wasn't sure what I wanted to do, but it seemed like a good idea business-wise. One challenge was that we didn't know what we were doing, so we made a lot of mistakes, but everyone does that.
The three pieces of advice I would give to a young person who wants to start their own business are:
1. Figure out how you're going to make money from it. 
2. Make sure you're working with people who spark positivity and creativity. 
3. Have a clear understanding of where you want it to go. That doesn't mean it's where you have to go, but think beyond today and think about what it can become and how you can get there. Having a vision gives you a guiding light to help you make decisions. 
On starting her business in a pre-startup world
When we started our business, buzzwords like startup and entrepreneur didn't exist. It's probably easier to start a business now, but you've still got to have the right mentality. For someone with an entrepreneurial mindset, the landscape doesn't matter. I think it's easier in 2019 than it was in 1997 because the internet has lowered the barriers to entry. Social media allows people to market their product regardless of their marketing skills and the internet also makes it easier to find and access suppliers overseas.

The lack of a startup culture back then didn't stop me. I've never referred to myself as an entrepreneur. I think I'm a person who has ideas and figures out how to make them work.
There is a massive difference between being an entrepreneur and having a business. Being an entrepreneur is a mindset, not a title. It's a way of thinking, of getting things done, of connecting with people and moving through the world. 

On her sources of motivation
There are three key things that have kept me motivated to continue with this business for over 20 years. The first is the industry. We're on the edge of technology but we're not a technology company. It's a really interesting space to exist in as there's always something going on. The second thing is the way our product helps people. I love designing and building products but for me, the motivation and the excitement are around the people and the product comes second. We give our customers the tools to interact with technology more easily. We give them peace of mind around how they operate. That is really motivating. The other really important thing to me is that over 20 years we've built a successful international business that provides a livelihood for a lot of people. It means what we do enables everyone in our office to feed their families and educate their children. The same goes for the US office, the Asia office, and in the factories. That's extremely motivating.
On the challenges of being a business leader
The biggest challenge for me at STM as an owner and as a leader in the business is that you have to deal with everything. You can't walk away. You can't pass on something that you feel is difficult. You have a responsibility to the people that work for you to lead with integrity and to resolve each issue in the best way you can to provide the best possible outcome for the people involved. I think it's incredible and I love the way that it has challenged me and that has been my biggest point of growth.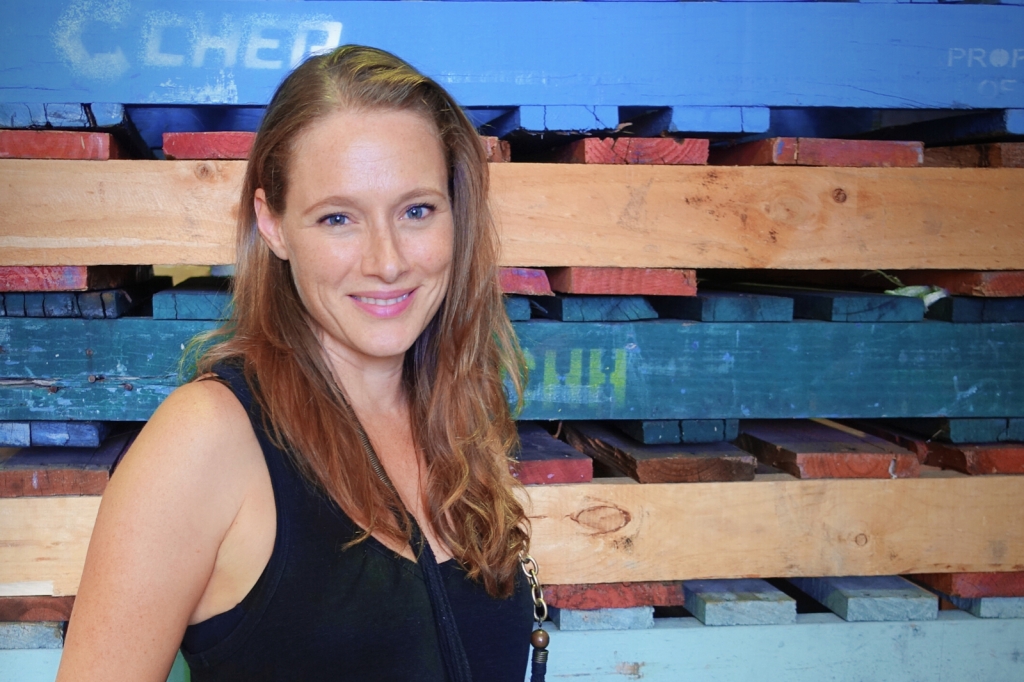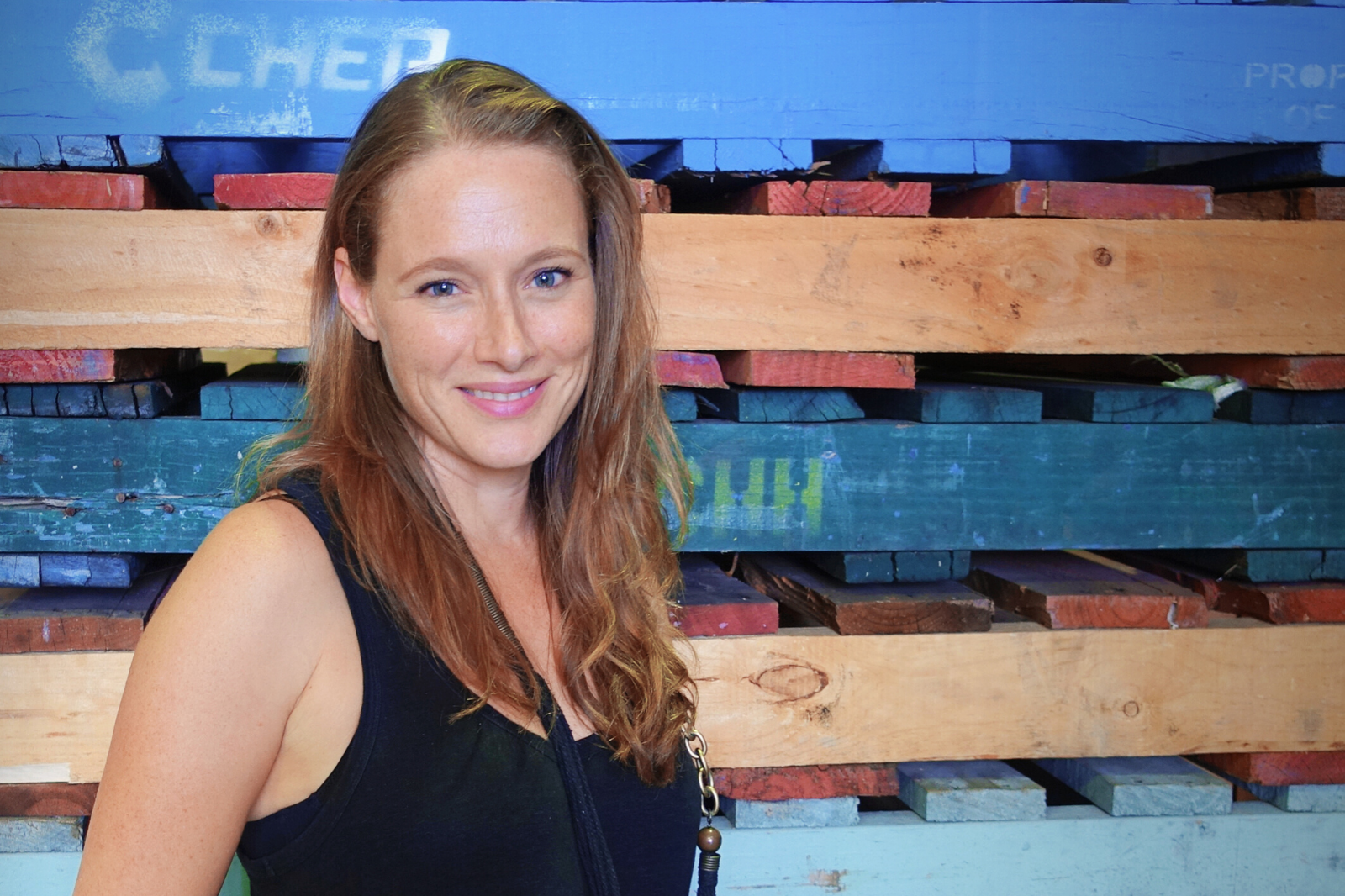 On how her community and family help her avoid burnout
Every now and then I come to a point where I feel like I cannot handle another thing. I've said to my Mum on a number of occasions 'do not ask me about this random mundane thing because I have zero capacity to deal with it right now'. However, I've never reached the stage of burnout. I'm very fortunate that I have an amazing husband who takes over the lion's share of the responsibilities at home. He's a good partner. I know that I can pass things on to him and I don't need to justify myself because he understands my role in the business and is willing to step in when needed. I know even if I'm at capacity, I have support around me and that's really how I avoid burnout. 
On Mentor Walks
I was invited by Ernst & Young to be part of Entrepreneurial Winning Women. It's a program that they run to support women who are at a certain growth stage of their business and are looking to push beyond that. The yearlong program starts with a two-day conference which involves speakers in Shanghai. That's where I met Michelle Gano who is the Founder of Mentor Walks.
Michelle invited me and Bobbi Mahlab (Co-Founder of Mentor Walks Australia) to go on a walk and I thought it was a crazy simple project that was so effective and impactful. We asked Michelle if we could bring it to Australia and now we are at 85 walks taken by over 2,000 women, with a cohort of 200 mentors. We're about to open at our 8th location and we have been running for nearly three years. Mentor Walks is all about bringing women together to support each other and to give women the confidence, the information and the tools they need to take the next step in their career. It's not about advice, no one is telling you what you have to do, it's about looking at your challenges, learning from other people's experiences in the same situation and figuring out how you can take your next step. Everyone walks away with a piece of information they can act on immediately.
On why mentors shouldn't be paid for what they give
If somebody wanted me to mentor them I don't feel I should be paid. I think if you're being paid, then it's coaching, not mentoring. At the same time as a mentor, if you're going to make that time commitment, you need to have a really clear idea of what you want from the experience. Personally, I want the satisfaction of knowing that my experience can support others. I was mentoring someone a couple of years ago and he set the boundaries around the relationship really clearly. I understood what I was getting and what I was giving. He wanted my experience around certain topics in the business. It was also useful for me as by giving him advice on his business, I was able to reflect back over things in my own business that I hadn't thought about for a long time. It opened me up to doing things differently in my business. The mentor/mentee relationship can be reciprocal in that sense. 
On her own mentoring experiences
Until I got involved in entrepreneurial communities I didn't have what I would technically call a mentor. There was someone early on who taught me how to be a good partner to factories. He was a really good guy and supported me, but it wasn't a formally acknowledged mentor/mentee relationship. Now I ground myself with people who are part of communities where there's a give-give and I have a lot of pockets of people in my life where I can go to if I need advice and guidance on certain things. Bobbi Mahlab and I are constantly sound boarding off one another. If we are not needed on a Mentor Walk, we'll just take the time to walk together and bounce ideas off one another. I think it's important to continue learning from your community at every stage of your career.