University friends, corporate leaders, mothers chasing the elusive work/life balance, and now co-founders of Beam Australia, Stephanie Reuss and Victoria Stuart are our first #LeadingLadies duo.
#LeadingLadies spoke to Steph and Vic about how their personal search for balance led to a passion to support and mobilise the country's hidden talent pools and the positive impact that flexible work options can make to people's lives and Australian businesses.
Stephanie and Victoria, you've come together to co-found Beam Australia, a marketplace connecting qualified and experienced professionals with sustainable, flexible working opportunities. Can you tell us more about the significance of Beam's mission?
Steph: Our mission is to create more work options in Australia by changing the way that businesses approach work and work planning. If anyone has major responsibilities or passions outside their core job, they either have to drop out of the professional workforce or pull back in terms of career progression. This means there are a huge group of people who are currently excluded from mid to senior level professional careers. We really see it as our job to address the fall out.
If you look at all the hours that are available between school drop off and pick up during school terms each year, and all those stay at home mums and dads, we would be able to mobilise a billion hours each year back into the Australian economy. The significance is huge, and mobilising these hidden hours is a completely different way of thinking about talent.
Vic: Talent is the number one driver of growth for businesses in Australia, and not being able to find and retain talent is the number one hindrance of growth. Knowing that, if we can mobilise this incredible hidden workforce we know this will power the growth of business in Australia.
If we look at all the talent pools that are increasingly looking for part-time hours, there's pre-retirees, carers, the parenting group, millennials that have their side hustles, portfolio career seekers. There's many, many different pools of talent that are looking for more flexible, genuine part time career options.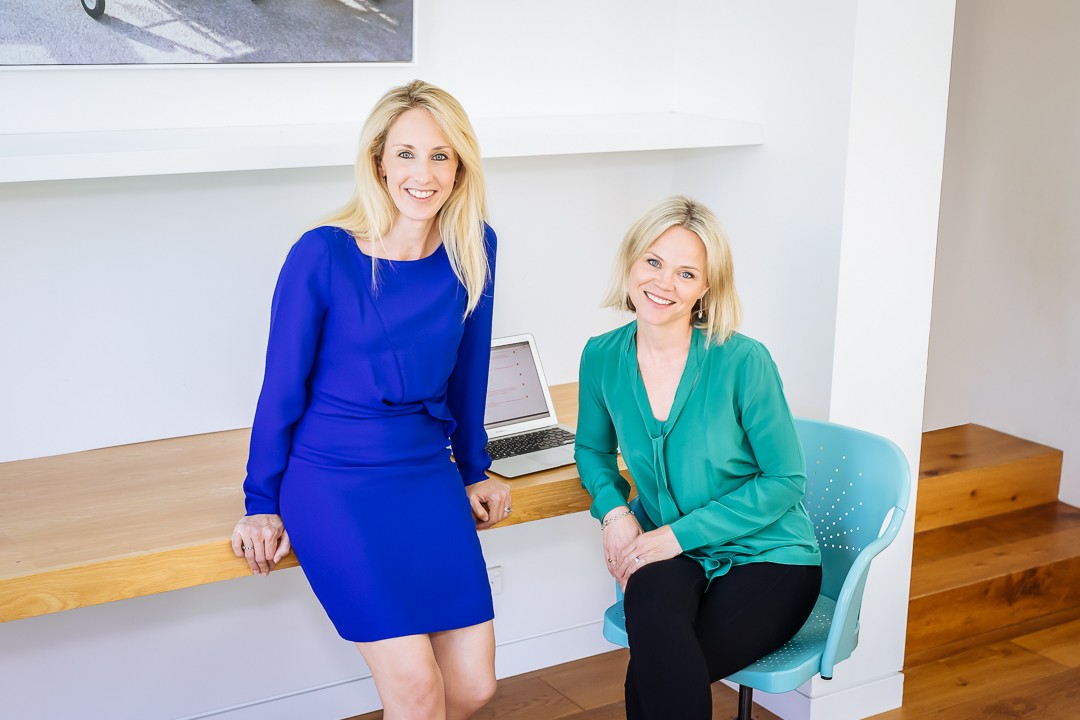 You've both juggled successful corporate careers at organisations such as Google and CEB whilst raising young families. How did the work/life imbalance impact your personal lives and act as a catalyst to create Beam?
Vic: Our personal experiences were absolutely the catalyst for Beam. Steph and I spent many years building our careers. We've worked overseas, in senior leadership positions, we were on a good trajectory. But with each kid, we definitely felt the challenge of managing parenting responsibilities while being the employees we wanted to be. Essentially we felt we got to a point where we were facing a binary decision on being "all in" on our careers or "all out".
Steph even got to a point that there were health related issues that forced her to have a rethink about how little balance that she had in her life. She had to make that decision about having a third kid or retaining her role as Managing Director in a multinational organisation. Personally, I was in a meeting in Melbourne and got a call from our nanny in Sydney that my little boy wasn't breathing properly. That was my moment when I said "this just isn't working" and I need to recalibrate my life. Beam is a practical solution to enable balance.  We want people to not reach horrible moments in their lives that force their hands. 
As women, we're often told that we "can have it all". What we don't hear about as often is the impact that overwork and stress can have on our health and our children. Do you believe that balancing family life with a meaningful career is actually possible?
Steph: Beam is a social experiment that will determine whether it's possible or not! We're trying to figure it out. Balance is a spectrum and it's completely different for each person. For some people that people is a full-time role with support and outsourcing the household things they don't like doing, and for some people it is spending those critical years – or forever – dedicated to unpaid family work. But there are a lot of people who are looking for balance somewhere in between that.
I grew up under the complete illusion that we could "have it all". I was completely sold on that, and it came as a rude shock to me when I had kids, that actually I can't have it all. I felt completely cheated that I had to make a choice. I think we're trying to find balance so we can have more, maybe not all, but more.
When we talk about the demand for part time work, we often assume that it's exclusively women returning to work after children. But are men also seeking flexible opportunities?
Vic: That has been the perception. Since launching Beam, we have been overwhelmed by men reaching out for flexible work. Stay at home dads, portfolio career seekers or they might have reached a point in their careers where they have been working 80 hours a week for too long and are wanting their time back to focus on other interests. Men currently account for 25% of our talent pool at Beam and it's rapidly growing.
Part of the solution for getting more women into senior leadership positions is also about creating more flexible career options for men so they can continue to remain in the career trajectory that they are on, while pulling back job hours to enable their wives to pursue their career ambitions.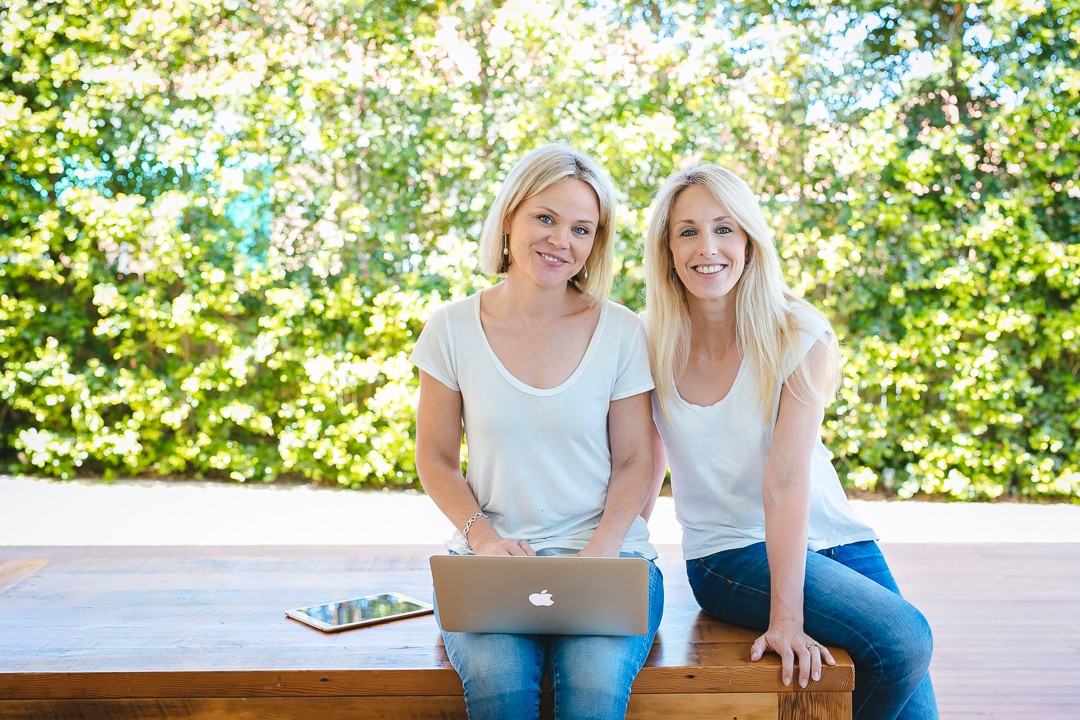 How can we as employers and governments, encourage and support flexible working arrangements for men and women?
Steph: As employers, it is just about taking action and if you're a leader with influence in an organisation, you can have a huge impact on people's lives – and business productivity, profitability and diversity. Identify roles that can be done part-time, or can be job share. It's as easy as that. Opt in, try it and see how it goes.
Vic: If we increased women's workforce participation by just 6%, there would be a 25 billion increase in GDP for the Australian economy.
Steph: Government needs to lead by employing flexible roles. While many government bodies already do, it is mostly as a result of their current talent becoming part-time, rather than hiring new part-time talent.
When policies are made around child care rebates, awards, workforce regulations and safety nets, this group needs to be considered. For example, reducing or eliminating the child care rebate for families who earn more than $185,000 a year makes the trade off between going to work and paying for childcare for this group of parents even less desirable.
Vic: The Women's Gender Equality Agency (WGEA) do a survey every year on statistics related to diversity and women's workforce participation. One of the things they have been tracking is the percentage of managers that work part time in corporate Australia which has remained at 6% for the last 4 years. Research done by organisations such as BCG and Harvard Business Review have all identified that the only way we will shift workforce participation is by providing more flexible work options. Shifting that percentage will be how we see genuine change in Australia.
Connect with Stephanie Reuss
Connect with Victoria Stuart
If you are an employer looking for assistance or advice on creating a flexible workforce, or a employee considering flexible working options, get in touch with Beam Australia.
For more #LeadingLadies interviews and updates, head here.
Photography by Hipster Mum.