Priya Patel has had a stellar 15-year career within two of the world's leading advertising agencies in the UK. Priya recently moved to Australia where she has been appointed Managing Director of DDB Sydney.
Priya attributes her success to finding a workplace that is the right cultural fit and to being present and focussing on the job at hand, and she is passionate about bringing more diverse experience – gender, racial, age and socio-economic – to the advertising industry.
Priya, can you tell us about your journey as a female who has risen the corporate ladder in the tough world of advertising?
Luck paid a huge part to start with! I found the industry I love straight out of uni. A team from BMP/DDB (as it was) did a talk at Oxford University about the agency and industry. I was immediately drawn to the blend of creativity and commerciality. The people were fun, engaging and clever.
In terms of career progression – I'm a very present tense person. I don't get too caught up thinking about what might have been and I'm not overly worried about what comes next, I just try and make the thing I'm doing right now as brilliant as it can possibly be.
I suppose I have a low asshole tolerance. There are many talented and clever people in the industry but I only want to surround myself with the clever, positive, open and resilient ones. And if the culture or fit doesn't feel right – I think you have to call it and ultimately move on.
Loyalty and skill should be recognised. I have only worked at two agencies over the last 15 years because I found in them the culture that I thrived in. They were ambitious and fast moving but also humble, uninterested in hierarchy and politics, and full of genuinely talented and nice people.
One key to success is finding the environment that helps you perform at your best – for some people, that is somewhere competitive or fast and for others it's all about collaboration or being part of a team. Work out what works for you, and then add value to that place.
What does diversity mean for you and how are you driving it within DDB? Do you have a vision for what you'd like the agency or industry to look like in the near future?
Diversity for me is simply the appreciation and embracing of difference. The more difference we can create, the better our perspective on our client's business problems (and clever, lateral ways of solving them).
Female equality has been a big headline for a number of years and I think DDB does well on that. We have lots of women in empowered and senior roles – Tara Ford is our ECD; we have four Managing Partners leading huge pieces of business; and our creative resourcing, talent management and new business functions are also run by incredible women.
Like most people in the industry, I'd like to see more racial and socioeconomic diversity. To do that we need to proactively bring new, different and unexpected people in. As I said, I was lucky enough to be 'shown' advertising at uni and it set me up to do something I love. I want to try and open that door for different people.
I also think there is a lot of opportunity in diversity of age. The industry is currently a young one, but with an ageing global population and the shifting (much later) average retirement age, I think we need to work out how we retain, train and engage an older workforce too.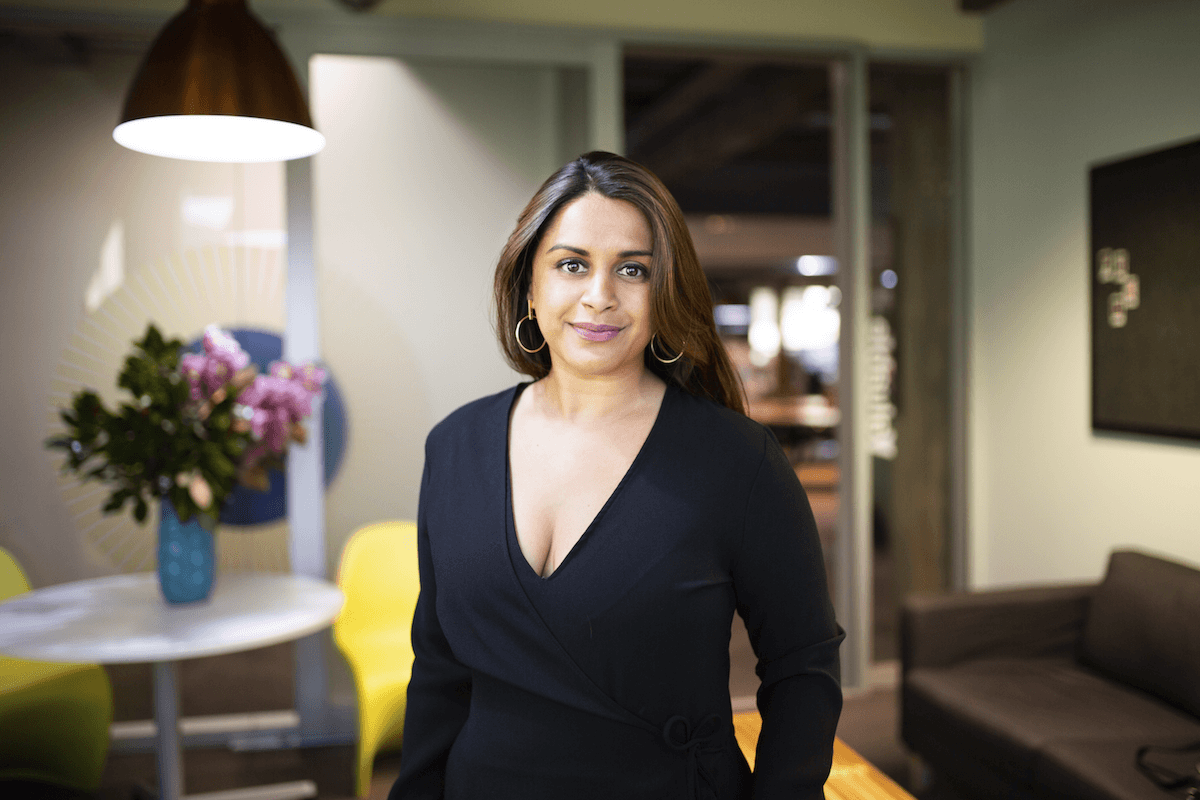 In your experience, is there more diversity in the UK than Australia? If so, why do you think we are behind?
Not really. I think advertising, as a global industry, has historically skewed white and middle class. Bringing more diverse experience – gender, racial, age and socio economical – is the challenge many agencies are facing. I think one solution, ironically, is to do a better job of advertising ourselves to groups of people that might not otherwise come across the industry – and create ways in for them.
You've become head of leading global agencies in major marketplaces at quite a young age, do you have tips for aspiring professionals on how to climb the corporate ladder?
My top tip is not to focus on the climb – focus on the job at hand, and do it to the very best of your ability. When I was a grad and my role was filing, photocopying and prepping meeting rooms – I reinvented the filing system and made sure every room had the right catering, stationary, seating cards etc. so that everything was seamless. This created a base of trust, which in turn meant I was given bigger opportunities. That's what I've tried to do with every single role I've been given.
You have to have confidence in yourself – and that confidence is something you can create. Even when you aren't necessarily feeling your most confident, try and act like you are. The more you play the role, the more real it becomes. Ultimately, you have to believe your views are valid and worth sharing with others. Benchmarking against yourself and achieving your personal best can help that. Not worrying too much about others can help – because focusing inwards means you stop second guessing your abilities and assuming things about other people.
Have you experienced a gender pay gap? What is your advice to ensure equal opportunity and remuneration?
I think everyone works to earn money and should be unashamed to ask for their market worth. I've always felt comfortable asking for more – that isn't to say I've always got it – but I've had to overcome a natural squeamishness about claiming remuneration for my worth.
When I've been in charge of those decisions in my MD/MP roles I think I've been able to deliver equal remuneration. I focus on the value of the role and that for me is the same no matter who fills it. I also try to proactively manage pay rises – so that people who are performing exceptionally are recognised vs having to ask.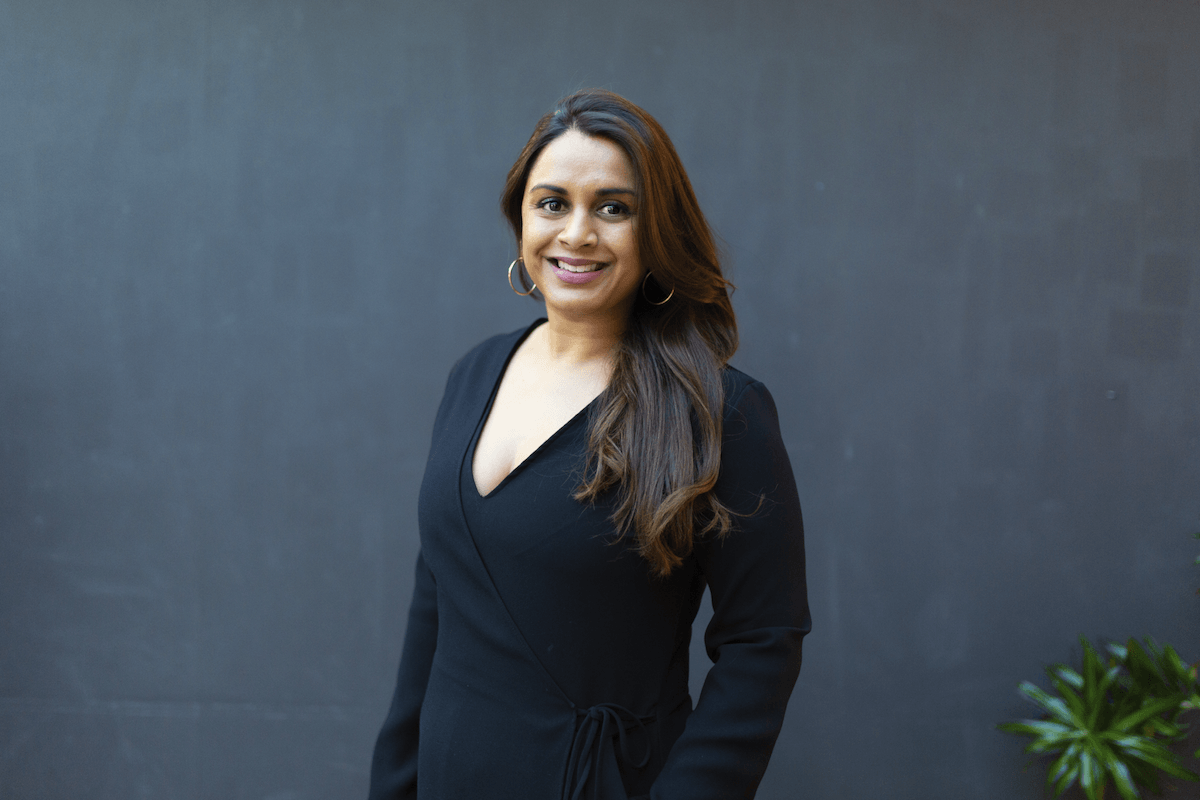 You became MD at Y&R London soon after having your first child – what was that like professionally and personally?
Milan was seven months when I became MD. I'd been at Rainey Kelly for 10 years so I knew that business inside out and had huge amounts of support from the management team and everyone in the agency.
It was and remains a juggling act. Some guilt is almost inevitable. But again, trying to be present tense is the only 'fix' that I have. When I'm at work, I focus on work and am confident that my son is having a brilliant time tearing around with other kids at nursery. When I am at home, I play and chat with him – and save checking emails until after bedtime. It's imperfect and it's hard, but I know I'm not alone in trying to achieve balance and I think it's something everyone (men and women) struggle with.
Can you tell us about an issue you've experienced in your career and how you dealt with it?
As I said, I've only ever worked at places where I have loved the culture – and correspondingly the people who worked there. But I suppose it took me quite a long time to accept that there was no way to be universally 'liked' all the time and that it would be impossible to please everyone – and still be effective.
Whilst I think everyone worries about their relationships with others, I think the desire to 'smile and be nice' is a particularly female trait and one that (in the workplace at least) is something to reconcile against.
For clarity, that doesn't mean I think everyone should be an ass(!), but it has meant believing that all I can do is be decent in my interactions with people i.e. as honest, fair and generous as possible and accept that is enough. Ultimately, it is impossible to control how others will react to you, you can only behave respectfully and move on if the fit isn't right.
Connect with Priya Patel.
For more #LeadingLadies interviews and updates, head here.
Photography supplied by DDB Sydney.