Kylie Wallace was sitting on a plane, in Row A, flying home from a glamorous corporate work event, when rather than sit back and enjoy the privilege, she felt ill at ease.
"I realised that I had become the type of person that was more worried about being upgraded and counting their Frequent Flyer Points than focusing on what really mattered," she says. "Something just struck a chord in me."
Shortly after, Kylie turned her 'side passion' – volunteering for not-for-profit organisation YGAP – into her day job. She left behind the bells and whistles of a high-profile cosmetics business to fight violence against children, and to support people living in disadvantage in Australia and third-world countries such as Kenya, South Africa and Bangladesh.
Following her heart was the right move both personally and career wise, as 29-year-old Kylie has revelled in her role as Head of Campaigns at YGAP for the past three years. The well-known Polished Man campaign, which encourages men to paint a fingernail to help raise funds and awareness of violence against children here in Australia and around the world, is one of her key achievements.
There's still a touch of glam in her world – with movie stars Zac Efron, Chris Hemsworth and Liam Hemsworth lacquering their fingertips for the cause. But the devastating issue at the core of Kylie's work is far from pretty.
Why did you feel compelled to change your career trajectory and commit to an organisation that deals with issues such as violence against children, sex trafficking, slavery and other tragic acts?
I was so passionate about YGAP, but my role at my (previous) full-time work was more focused on selling cosmetics that people, in my opinion, didn't really need. In my head, it was only a 'short-term thing', and you tell yourself you aren't going to get sucked into it. But I did end up getting wrapped up in the world of PR parties, events and magazines. I felt my values start to change and it got to a tipping point (on the plane). I burst into tears, knowing that I had lost a part of myself. It wasn't who I truly was.
Was it scary moving from a comfortable role, to one with less pay, less resources and a social urgency?
The challenges were more around taking a really big pay cut – I have a mortgage, and I also worried that I would miss out on things with my friends. But I realised that the money wasn't overly important, and it wasn't an indicator of my happiness level.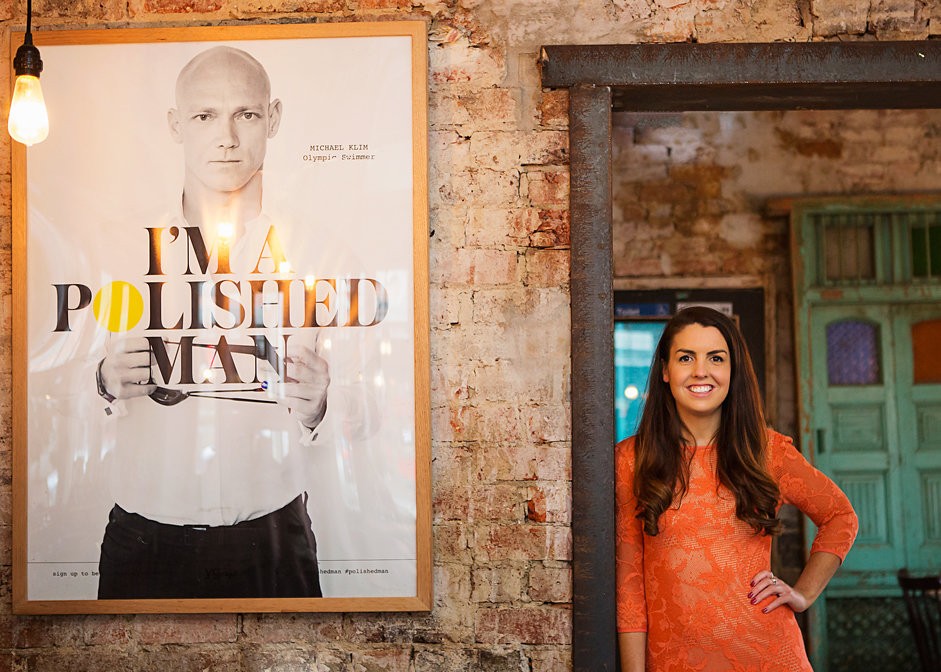 So what is a day in your life like now, as Head of Campaigns for a not-for-profit?
It's a really creative, innovative and strategic role. My day involves  going out and meeting with partners, donors and volunteers – and it does require giving a lot of your energy. Because the last thing you want to do is go along to a meeting, and not inspire them when they ask, "Why would I invest $50,000 to manage your activation, when we can make money elsewhere?"
Over the last three years we've had over 75,000 men and women from 90 countries get behind Polished Man. It's raised over $1.6 million.
That is a huge achievement. How has this role challenged you?
It's certainly challenging, and you can't help but empathise with people who are in really tough situations of disadvantage. But rather than giving sympathy, I prefer to believe in them, back them and empower them in their ventures. Rather than painting a picture of the problems, we like to paint a picture of the hope and invite people to be part of the solution.
When did your eyes first open to the inequalities that children face around the world?
When I was 19 and volunteered in India for three-and-a-half months. Being 19 and having grown up in a relatively privileged family, and not having experienced a lot of cultures or travel, I was just filled with fear and shock.
At the Taj Mahal a little boy pleaded with me to buy a tourist key ring. He reappeared again when I was leaving in a car, hysterically crying, banging his fists on the window. I stopped and handed him money, and thought, this child should be in school, not on the streets begging for money.
Through my work with YGAP, I now understand that this is the reality of the human slave trade and the money is not going to these kids, it's going back to someone who works above them.
What about the women that YGAP helps around the world – what are you learning from them?
Despite growing up in vastly different circumstances, deep down we are all very similar. We have hopes, dreams, fears, a want to belong, to make an impact, to leave the world differently to how we found it. We like dancing, boys, Beyoncé!
We have backed 295 impact entrepreneurs who have improved the lives of more than 400,000 people living in poverty in South Africa, Kenya, Bangladesh and here in Australia. These incredible women and men inspire us, and it's a true honour and privilege to serve them.
What sorts of organisations are they founding?
One entrepreneur I was particularly inspired by was Mpho MacChambers from South Africa. She is running a boarding school for children with disabilities and albinism. In many countries, their (albino) body parts are believed to bring wealth and good luck. More than 600 attacks have taken place in Africa since 2007, with almost two-thirds of the victims being children. This boarding school provides a safe place for them to learn.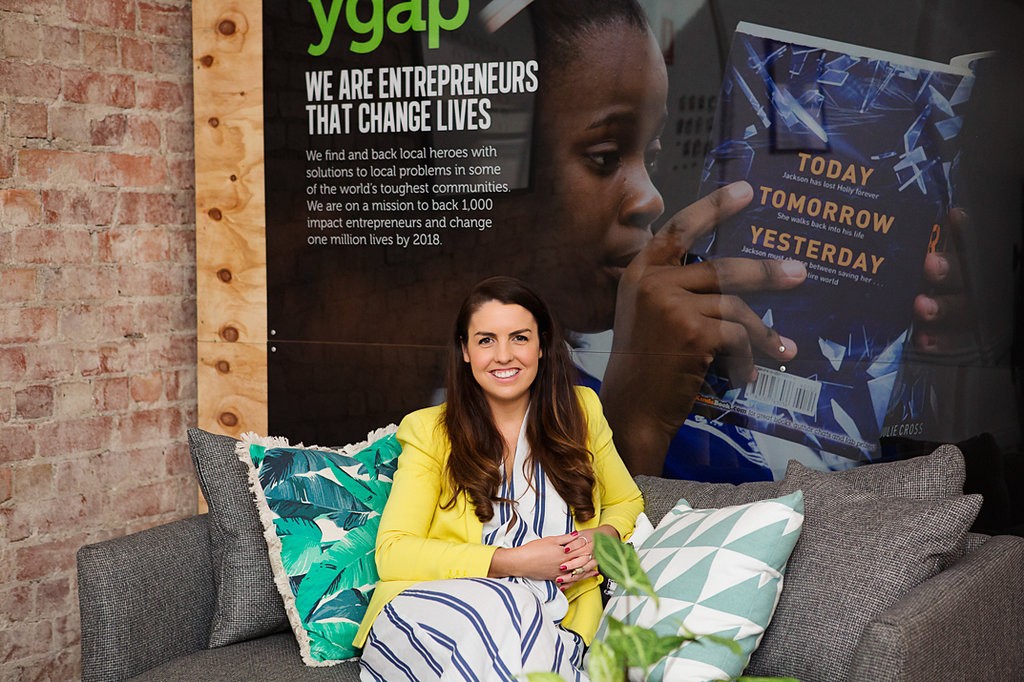 Can you share some wisdom for those wishing to become involved in working with a NFP?
Ask, how would you rate your happiness when you were 19 or 20? Most people say: 'I was earning f*ck all and I was so happy'.
I believe that everyone has a skillset and network that they can bring to a NFP, which is so valuable. You might not know anything about global aid and development, but you have a great skillset. Having someone with an MBA stuffing envelopes just doesn't compute!
What words do you live by?
There is this Margaret Mead (American anthropologist) quote:
"Never doubt that a small group of thoughtful, committed citizens can change the world, indeed it is the only thing that ever has."
Get in touch with Kylie on LinkedIn here.
Photography by House of Sage Agency.