Childhood friends Katia Santilli and Vera Yan came up with their business idea when catching up after work to take studio fitness classes. Katia's background was in fashion, and Vera's in finance, and the two fused their experience to create a fashionable, functional and sustainable fitness brand, Nimble Activewear.  
Our latest #LeadingLadies discuss recognising a gap in the market which inspired their startup, their fashion focus with a strong emphasis on sustainability and giving back, and how Nimble has thrived in a challenging retail landscape.
Can you tell us about what sparked the idea for Nimble Activewear?
Vera: I was living in Sydney and working in a corporate role and Katia was a merchandise manager for Burberry in London, but came home to arrange her passport. We would catch-up after work by going to studio classes together, and realised with the rise of studio fitness such as yoga, pilates, TRX, and more, there was a real gap between what we wanted to wear and what was available. We wanted something aesthetically beautiful but also functional, to wear well and to handle heavy duty exercise and washing.
Katia: In 2013 we did some research, visited manufacturers and started looking at branding. The process took six to eight months before we launched online in February 2014, with a focus on fashion, function and a strong commitment to sustainability and safe, ethical production.
What does Nimble mean? How did you come up with the name?
Vera: I'm from a Mandarin speaking background and my mum always used this word in Mandarin to associate what you should aspire to be – it essentially means nimble. In English Nimble is to do with movement. In Mandarin it's not just how you move but how you think and approach life and problems. It was really fitting to the brand and what we wanted to achieve. We wanted a name that was easy to remember and simple to spell, so we landed on Nimble.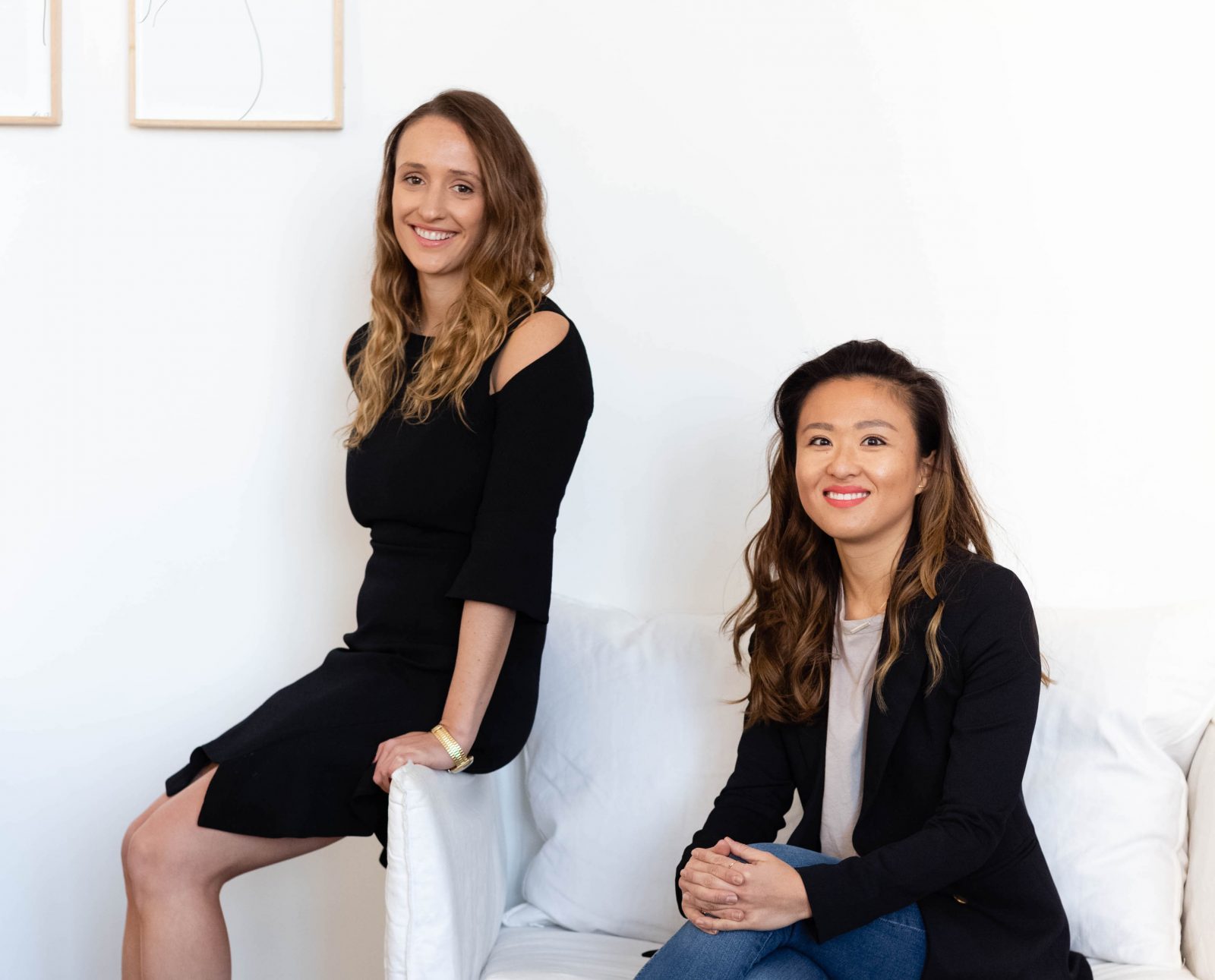 We see you have a great focus on sustainability. How many reused plastic bottles go into your activewear and how much have you recycled to date?
Katia: Fashion produces some unnecessary waste in packaging, so we wanted to help offset that by using post-consumer used materials in our fabric. The majority of our range features our signature COMPRESSLITE fabric, which has post consumer-used plastic bottles in it.
Clear recycled plastic bottles are cleaned and melted into a yarn and knitted with spandex by our great team on the ground in Taiwan. The process also uses far less carbon dioxide compared to using virgin materials. Every pair of COMPRESSLITE tights contain six recycled plastic bottles and every bra contains two, which is something we're proud of. The material also helps to wick away sweat and is very comfortable to wear.
Since late last year we have recycled around 200,000 plastic bottles and saved them from going into landfill. We are exploring other avenues to support sustainability that the team is working on in the background. It's a lot of trial and error, watch this space!
We see that Nimble has a great focus on community events, can you tell us about them and your healthy ethos that extends beyond your products?
Vera: For us it comes back to how we started the business and what we're seeking to create here. We're committed to doing our part through sustainability, giving back and creating a community. Our stores are really important not only to touch and feel the products but for women to connect with each other and tap into the healthy lifestyle we're trying to lead.
We've connected 2000 women through events we've held in-store. These have been a mix of events run such as yoga or pilates classes, workshops and talks with nutritionists on gut health, how to exercise, goal setting and more. We're seeking to provide a well rounded health and wellness offering. An added benefit for us is we're able to get great feedback on our products.
Do you support females specifically? If so, how?
Vera: We're an all female team and for us it's really important to support projects that empower women. We do this through our community events and classes. Beyond that, we work with i=Change to support their causes which support the development of women and girls around the world. We've raised around $24,000 for causes to empower women. We also partnered with the National Breast Cancer Foundation in October to donate 10% of our proceeds of sports bras for the month. We are so lucky and believe it's important to give back.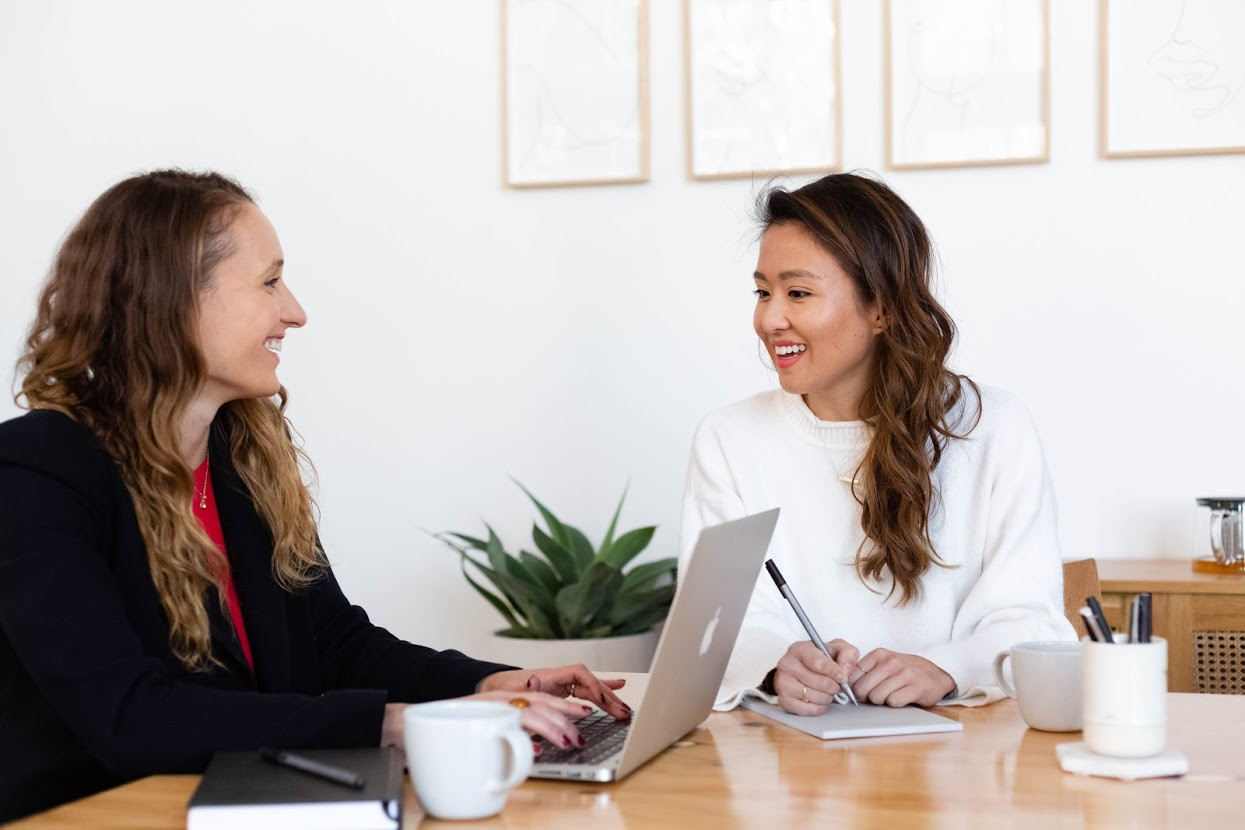 How has your business grown? Have you had investors or business advisors?

Katia: We started as online only, but we really wanted to focus on a retail store in Bondi because it's the centre of health and wellness in Sydney. We launched in Bondi in 2016 and in Armadale in 2017, at stages where the business was able to support the growth.
Vera: We're bootstrapped, fully self-funded and have had no investors. We have a few business advisors or mentors who have changed up along the way. It's important to hear other ways of doing things because sometimes you can get tunnel vision. After listening to everyone's different advice, we sit together and think about the right way for Nimble to tackle the next stage.
What was it like transitioning from full time roles into your own business? What gave you the confidence to make that leap?
Katia: What gave us confidence was doing it in bite sized pieces. We were both working full time before the business launched and started at Nimble part time before going full time.
Vera: We had split skill sets and played to our strengths in the business. I head up operations and marketing, and Katia leads of the product team and creativity, it's a good mix. Having the confidence to start came down to having each other. You go through the journey together, it's about knowing when to take the next leap when it's in front of you.
What's your advice to eager entrepreneurs looking to establish themselves?

Vera: Persevere. We found you just have to keep going. Ultimately the people that push through the challenges are the ones who end up making it. There are so many challenges along the way, you need to pick yourself up after each one. It's important to make mistakes, learn from them and try your best not to repeat them. Don't be afraid to slip up, because this will stifle your growth.
Connect with Katia Santilli and Vera Yan.
For more #LeadingLadies interviews and updates, head here.
Photography supplied by Nimble Activewear.