While most of us are fortunate enough not to have to think twice about purchasing the basic necessities for a newborn, this sadly isn't the case for all new mothers. Many new mothers struggle to access prams, cots, car seats, or nappies and wipes for their babies.  
Our #LeadingLady Jessica Macpherson (Jessie) is founder and CEO of St Kilda Mums, who spends her days connecting social workers with quality, pre-loved nursery equipment and baby and children's clothing donated by the community.
Jessie has invested nine years of blood, sweat and tears into making St Kilda Mums the institution it is today – now operating in three cities with five warehouses, with more than 1,500 volunteers and 20 employees.
#LeadingLadies spoke to Jessie about living your values, making a real difference to the environment, and the life-changing impact we can make for struggling new mothers by providing the essentials to care for their children.
Tell us, how did reorganising the photocopying room at your local maternal health centre lead to you to founding a volunteer-powered not for profit?
Years ago when I visited the maternity health centre, I could see other mums struggling – some didn't even have the basics for their babies. Friends and I assisted to sort, organise, pack and label the stock accumulating in the centre's photocopying room. The nurses were so appreciative, we decided to keep helping. When I saw a mum who didn't have a pram, I immediately offered one of my old prams – cleaned, serviced, with no signs of being second-hand. What I gave her was more than just a pram, it was a means to attend a mother's group to form strong friendships in those early days.
For me, I never dreamt I'd be running a charity employing dozens of people, but I believed there was too much waste in the world. I knew there had to be a better way of dealing with unwanted baby items, whilst helping new mothers in a meaningful way. When you have your first baby, your view on other's babies changes as well. Suddenly everybody's baby could be yours, and you lie awake at night worrying about those who don't have somewhere to sleep.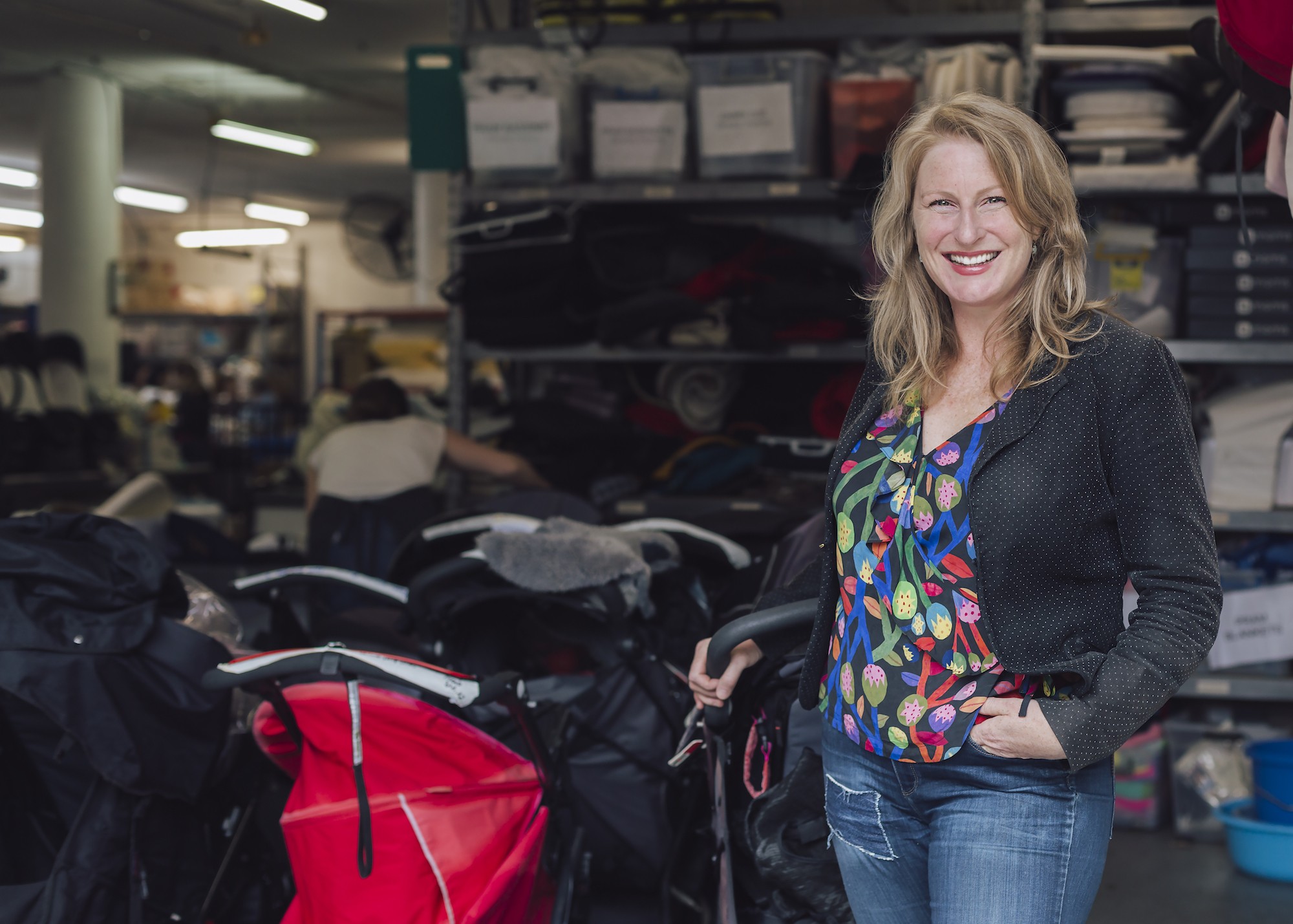 The St Kilda Mums vision is for 'a future where we waste less, share more and care for every child'. Why are these values so important to you?
Wasting less is everything we do – we're recycling second-hand nursery gear. This value influences every decision we make. We don't print anything we don't have to. We try to be really lean in the way we operate and to recycle and repurpose as much as possible. We've got a real culture around, 'what can we do to save things from landfill'? And that's really important to us, it's part of our DNA, and it makes it easy for us to make decisions.
Share more isn't just about the fact we're sharing our pre-loved gear with other mums, it's also about having a model that works and sharing it with other organisations across Australia and internationally. If others want to do what we're doing in their local community, we support them 100%. We have sister organisations around the world that we work really closely with, helping them get up and running, and sharing our intellectual property – there's no secrets here! We also share our donations with our partners, like the Salvos and the Asylum Seekers Resource Centre, sharing to help make things available to the people that really need it.
Caring for every child is not seeing a distinction between your child, my child and anyone else's child. If a social worker or a maternal health nurse tells us a family needs support, then that's all we need to know to help. We believe that every child deserves the same safe start in life.
How has your experience in corporate sales and marketing roles assisted you in spearheading St Kilda Mums?
When I came to Australia in the early noughties to sell New Zealand wine, I would take my bottles of Oyster Bay into a restaurant and people would say 'too expensive, never heard of it, all New Zealand wines are terrible'. We just persisted. We were successful because we refused to follow set conventions and made a detailed plan about who we were going to sell to and when – and that's what we do at St Kilda Mums.
We have a strategic plan and road map that guides our direction and limits our scope so we stay focused. Everything is carefully planned, exactly as when I was selling wine. It's the same disciplines and the same business practices. People often tell us we're professionally run, and we should be – we're trusted with somebody's donation.
What's the most consistent community support you've received since you started?
The consistent generosity of our supporters and donors overwhelms me. The beautiful baby clothing is freshly laundered and folded because the donors care that the recipients are respected. Donating to charity is often about convenience, there are charity bins in supermarket car parks and op shops in every suburb across Melbourne. Our donors travel from all over Victoria to St Kilda to unload their car. They go out of their way, coming all the way to us means they really want to make sure they're doing their bit to help. This is not unwanted second hand clothing, this is a beautiful gift.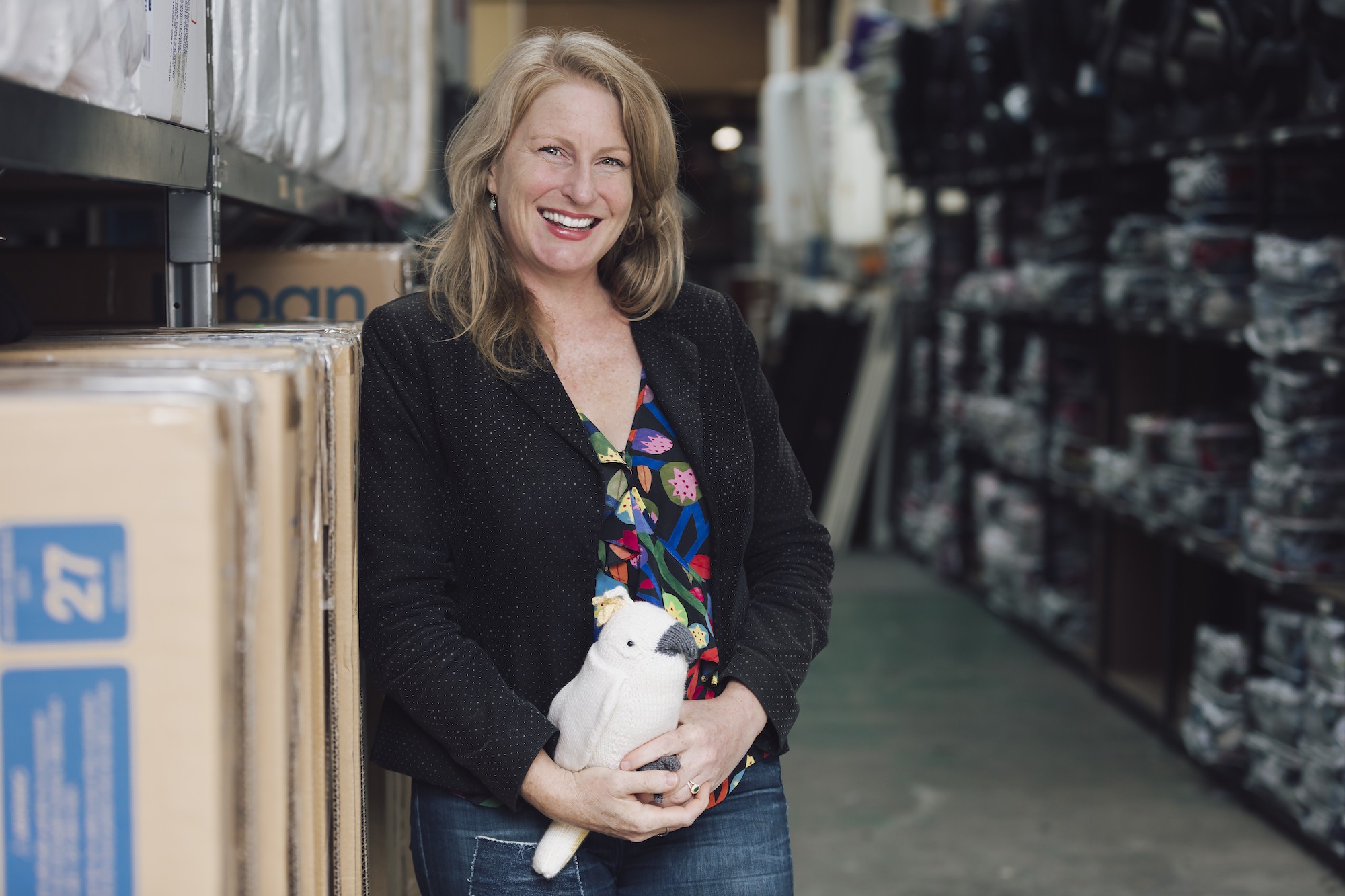 You describe volunteering as the 'ultimate living of your values'. Can you share the personal challenges you have experienced dedicating so much of your time and energy to St Kilda Mums, and how the benefits have outweighed the costs?
I really don't consider there being any cost, it's been all upside for me. I've discovered Melbourne, been invited into people's homes and feel blessed to have met so many interesting people. Nobody made me do it, I wanted to. You don't work for nothing for nothing, you do it because it's rewarding. You do it because you get so much more out of it than you put in.
If you're trying to have a career change, volunteering is a great way to demonstrate your work. Two thirds of the people we've employed at St Kilda Mums volunteered for us beforehand, and we've helped a lot of people get work by volunteering here first. Volunteering is a great way to get the skills you need to get the job you want.
What tips would you give entrepreneurs wanting to begin a not for profit journey?
Don't reinvent the wheel, make sure there's no one already doing what you want to do. If you have a cause you believe in, or a problem you want to help solve, find out who's already addressing the issue and see what you can do to help, because there are a lot of really under-resourced charities looking for skilled volunteers.
Learn how to do fundraising well. At St Kilda Mums we had a volunteer fundraising sub-committee with experienced and professional fundraisers who supported me. I joined the Fundraising Institute of Australia, attended their conferences, completed their workshops and webinars and learnt how to fundraise – I've been learning for six years!
Connect with Jessica Macpherson.
For more #LeadingLadies interviews and updates, head here.
Photography by Courtney King.