When launching a business, founders would be forgiven for taking on any clients that came their way. But when Jen Sharpe started her public relations, communications and digital agency Think HQ seven years ago, her strong values gave her the strength to say 'no'.
"I feel really proud of the fact I started with a vision and I have continued to align with what I wanted to do in the first place," Jen says. "I'm always thinking about who we are and what we do, and who I am, and what I do."
The answer to that is providing PR and communications strategies for organisations that offer a social good – such as charities, not-for-profits, government agencies and corporate social initiatives.
"There are some incredible organisations working on incredibly complex issues, and they need the best and brightest communicators to help them."
I spoke to Jen about sticking to her values, the 'terror' of building an enterprise, and why it's important to treat your career and life as a marathon, not a race.
When did you develop a passion for organisations that deliver a benefit to society?
I studied politics at Monash University, and I always had a social justice leaning.
After uni I went overseas, and when I returned, I got a job as a writer in an educational publishing company. When we were acquired by a UK company, it became all about figures, and I realised that making money for the sake of it just wasn't my bag.
I moved to an education not-for-profit, and I brokered corporate partnerships. I started to question, what is their marketing and communications strategy? I researched how organisations of substance communicate. One firm was in that space and I convinced them to give me a job.
What role did you play?
I grew the social marketing team to around 10 people. But I couldn't shake that while our team was working on say an anti binge drinking campaign, the consumer marketing team were working on an alcohol client.
Is that when you started to think about running your own business?
I thought, there's a real opportunity to set up an agency that clearly connects to my values. Once I decided to do it, it took me another 12 months to save up a security blanket.
Were you also building up the courage to go out on your own?
I had done a Graduate Diploma in Business Entrepreneurialism from Swinburne, so rationally I thought I was ready.
But emotionally, it was incredibly challenging. I didn't understand the pressure of going out into the market, presenting my own brand, and dealing with rejections.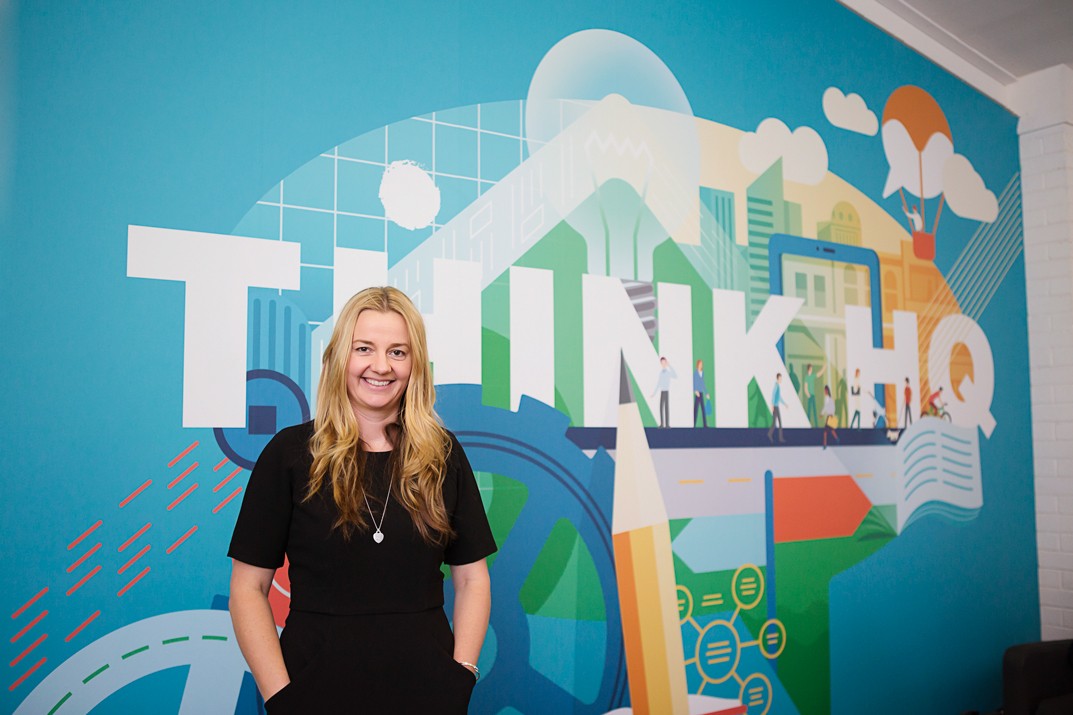 What were the early days of Think HQ like?
At the PR firm, I ran a successful team. At Think HQ, I had to start from scratch as I found most of my contacts were interested in working for an established team, not an individual. Because of the values I wanted to uphold, I had to reject a lot of potential business.
All around there seemed to be start-ups that were growing much more rapidly. I was addicted to reading success stories in magazines; I call it 'business porn'.
It felt incredibly slow and frustrating.
Working from my kitchen table was really isolating, and I wish I had gone into a co-working environment. I feared failure so much that I isolated myself until I had some traction.
Now that you have a solid client base (including the Scanlon Foundation, Worksafe and the Federal Government's Organ and Tissue Authority), have your challenges changed?
We deal with issues like child protection, mental health, and organ donation. Our clients often need to advocate for social issues that contravene government policies of the day. They have to deal with quite complex relationships, and can't release a communications campaign that is going to offend the hand that feeds them.
I'm assuming it hasn't all been smooth sailing?
In the early stages I took on projects that I knew would be too difficult. We would try to push our boundaries to make it work. I've become a lot clearer in my boundaries. I now say if I don't think a client's goal is realistic. Confidence has been the biggest difference in me in the last seven years.
Because of the type of organisations you work with, do people expect you be a charity yourself?
An organisation that is a not-for-profit, but has a sizeable turnover, asked us to tender for a piece of work. We submitted a detailed proposal; then they said they never had a budget for it, it was just to show their CEO the cost. Then they asked if we could do it for free. I reacted in the best way I could – it all gets down to values – it was a matter of communicating back that we are an organisation that holds a lot of value.
Does anything still worry you about running your own company?
The terror that comes with growing the business! That terror never leaves me, and it's actually healthy, as it keeps me on my toes and thinking about new areas of growth.
How do you feel being responsible for 17 team members' livelihoods?
There have been times where I've thought, have I taken on too much? I hire people based on the talent in front of me, rather than the business that's coming through the door. There's sometimes a lag in business growth versus staff growth.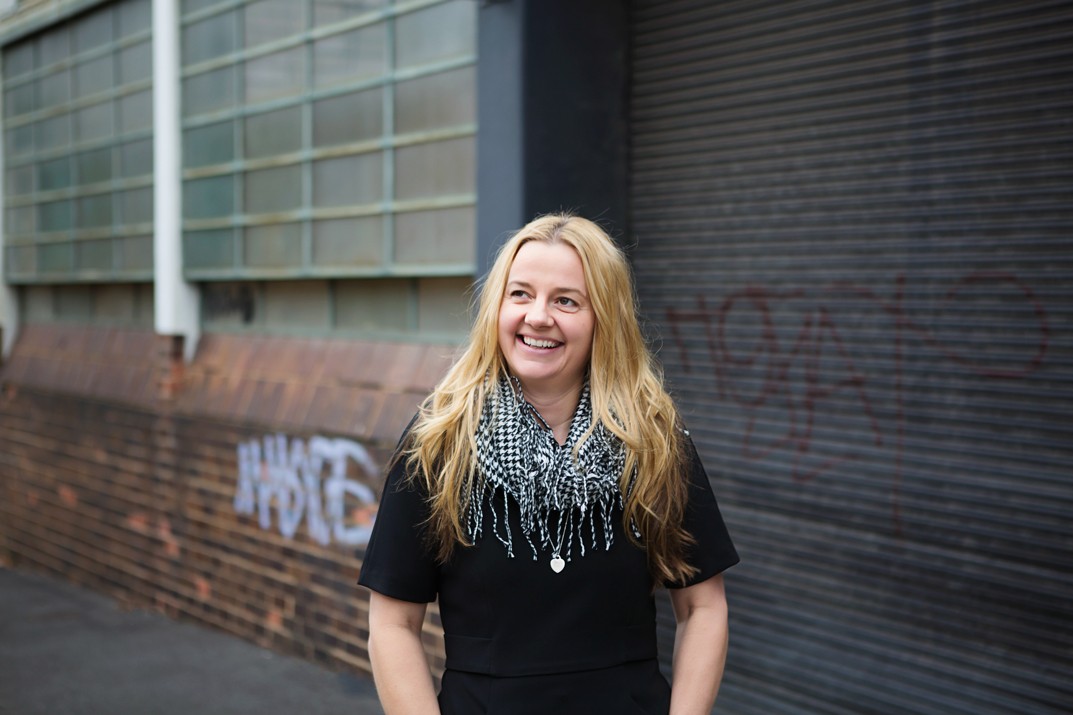 Have you experienced any issues related to being a female business owner?
It is seen as a total strength with some clients. With some other clients I can tell it is seen as a weakness. I work with the clients who see it as a strength.
What is driving your personal life?
I have two daughters and a husband, and my daughters are one and three. Because they are so young, I'm either spending time with family or at work, so I don't have time for networking or much else, but I'm OK with that, as it's a stage in life.
What are some of your stress management techniques?
I just love trash TV! Nothing makes me happier than sitting down at the end of the day with my husband and watching some crap on TV. Exercise is really important and I take breaks with my family.
It's also trying to keep perspective. My accountant said early on, when I was working six or seven days a week, that it's a marathon.
'Try not to work weekends. Understand that this is a long-term gain and if you burn out, there will be no business.' That was the best advice.
That is great advice. Everyone seems to be stuck in the culture of 'busy'.
Earlier this year I was getting married and the complexity of trying to organise a wedding, on top of having young kids and a business, was feeling a bit much. I thought, what do I do if I burn out and I'm not interested any more? The answer is, you can't! You have to get it together, stay strong and healthy, and continue on.
Now at 40, what would you tell your younger self, or others looking to build their own enterprise?
It's just a matter of doing it. And don't rush. I see so many people rushing, but actually there's a lot of time. And be nice to people. I see people looking to grow their careers taking themselves very seriously. I think the best outcomes come when people are nice to each other.
Get in touch with #LeadingLady Jen Sharpe here!
Photography by House of Sage Agency.
For more #LeadingLadies, head to our website here.