Genevieve Day is Founder and Director of Day Management, one of Melbourne's first influencer marketing agencies. Originally her side hustle, Gen was working around the clock in her full time PR job while getting her business off the ground.
We talk to Gen about what gave her the courage to walk away from her role to pursue her passion, the challenges she has faced and how Day Management stands out in a competitive market.
Gen, we know you were working on a side hustle (now your business!) during your PR agency career. Can you tell us about how you managed both?
I started Day Management in 2015 while I was working fulltime in a luxury PR firm. It was a concept at first, I thought I'd give it a go with an influencer friend who I still manage, Josie Barber. I set up an email account, a website landing page and ABN, that was it to start with.
I had my laptop with me everywhere. I was on it before and after work until midnight, the hours were intense. Looking back, I wonder how I did it as PR is a 24/7 gig! It was a real challenge balancing the two.
The hours spent on the business came back in dividends because it brought in more work, jobs, and people wanting to sign with us. It was a beast that kept growing, which meant I had to step down to part time in my PR role and then quit within six months of starting the business.
What gave you the confidence to take the leap of faith and make your side hustle your full time focus?
In 2015 the influencer boom was just beginning and the business was expanding rapidly. This made it easy to leave my job because I saw it was a viable source of income and not just a hobby. I was making a name for myself as one of the first influencer marketing firms in Melbourne.
I'd been in PR for five years and had experienced the big wins as a publicist; like getting a client on the front page of the paper. I thought, what's next? It was the challenge of working for myself.

What inspired you to create a business based purely on influencer marketing? Did you have concerns the market could be short lived or a fad?
I never had that concern but everyone around me did, including my parents and partner. But I had a gut instinct and inner urgency, I knew I had to do it then or it'd be too late.
I was working in PR and saw the media landscape shifting before my eyes. Clients were changing from wanting to be in The Age to requesting a Rebecca Judd Instagram post. In our PR reports, values were being placed on Instagram content and blog posts, which showed me there was a growing trend towards it.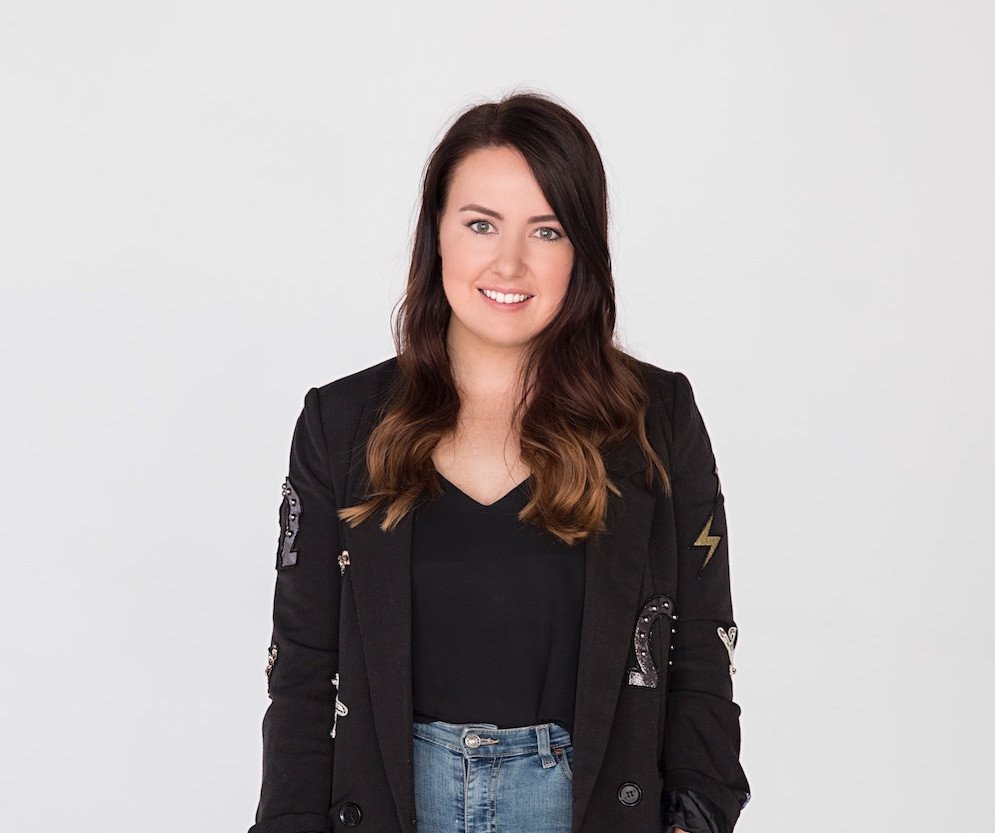 How did you bring Day Management to life? Can you talk us through some of the biggest challenges and how you worked through them?  
I started the business on my own with no financial backing at 24. I used my networks from my PR role, looked at the trends in the market and went for it. Looking back it was pretty ballsy!
The challenges in the beginning were educational; teaching clients what influencer marketing was and can do, which was hard before Instagram insights and data was available. Now we can show how many people have viewed, shared, liked, or shopped a piece of content, but back then we had to ask for a budget and trust!
It was hard to get the brand name out there and I found being a young woman to be a bit of a barrier with some people. I had to meet people and acknowledge that I was new, young and female, but said, trust me on this, I've got great talent here and can produce great ROI.
I developed really thick skin. If I had an issue or negative comment when I was 24 and working from my bedroom, it got to me a lot more than it does now, it doesn't phase me anymore.
What about the highlights? What have been your biggest wins?
We launched Collins Lane with one of our influencers Kristy Wu as the face. Kristy was on a massive billboard at Federation Square and is still in the shopping centre which is nice and tangible.
At last year's Melbourne Fashion Week they appointed influencers as the faces instead of models for the first time – and we had two out of the four ambassadors. This really backed up my decision to go into influencer marketing.
What is your point of difference? What do you offer clients that they can't do for themselves?
Our influencers are amazing creative types who don't always have the business acumen or want to deal with the 'boring' business side. We offer a full strategic approach with planning, collaboration alignment and elevating our talent's brand, not taking just any job for cash. We say the greatest luxury is saying no. Saying no is so important because it means you can say yes to the right things.
For brands, we're selling more than just a pretty photo – we have data, reach, and targeted promotion to their exact audience. It's a lot more strategic than people think, it's not just fluff.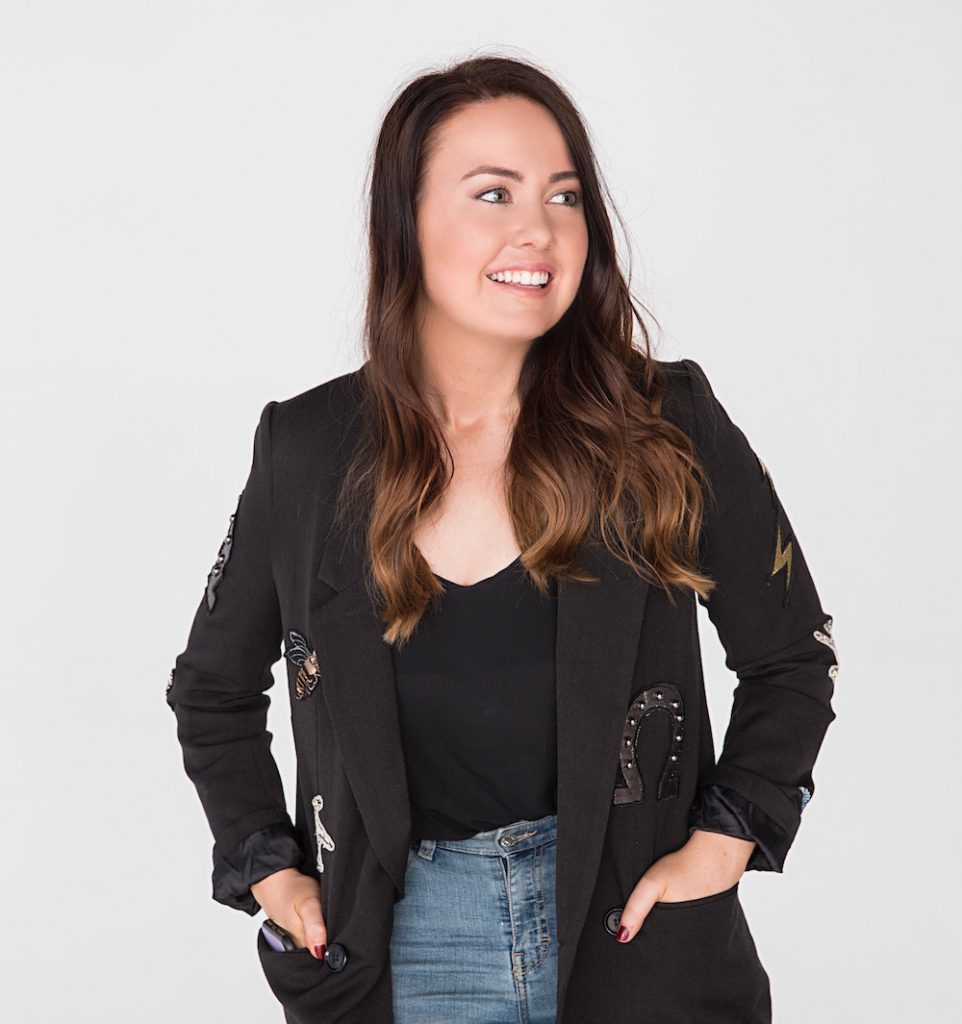 How did you learn to say no to brands that weren't appropriate?
It was really hard in the beginning because we wanted to grow the business. It was counterintuitive to turn work down. We stay away from things that have negative connotations like teeth whitening. Audiences have wised up, they're aware of what we're creating and don't want to be sold to like they're idiots.
We are always authentic and everything is disclosed and captioned. We launched before the ACCC brought in the rule that ads must be disclosed. We love those rules, because regulation means the industry is recognised and makes the playing field clearer for everyone.
How do you stand out from your competitors? Who are they?
There are other management agencies. I find competition really motivating and healthy. We stand out because we've always been the Day Management family, we care about our talent and the longevity of our relationships.
We tailor our approach, planning talent's best brand and career moves, while never putting their character at risk. We understand the full campaign approach, knowing we fit within a larger mix, and work strategically to see how we can amplify what else they are doing.
How has your business grown over the past three years in terms of your team, revenue and clients?
We have three staff members, talent managers and a sales manager. I worked by myself for about a year, it was the control freak in me. I'm so thankful I have an amazing team now.
The industry itself is booming. We're up this quarter 60% from last year. We have more talent on board and are doing bigger jobs, around 70 collaborations a month and the annual revenue growth is bigger than I ever dreamed of.
How do you know how to appropriately price the services you offer?
I was fortunate to receive feedback and rate cards from friends in the PR industry when starting. I'd rather price a little bit lower and over deliver, and have the opportunity to work with clients again. Our pricing is competitive that way, however we're also very confident on the value we offer and the pricing reflects that.
What are your top tips for people looking to establish a career in influencer marketing?  

– Know your market and the trends: wise up on the industry background and be aware of social media trends and where it's going next.
– Establish strong relationships and networks: keep in touch on social media, be present at events if you can get there, and milk your networks.
– Be prepared for really hard work: social media is around the clock. People assume you go to events all day but there's a lot of desk time and emails. It looks like fun but is very hard work.
Connect with Genevieve Day.
For more #LeadingLadies interviews and updates, head here.
Photography supplied by Day Management.