This dynamic and smiling duo have each been on a significant journey, experiencing burnout and health issues which led to a massive career change. They left the corporate world and are now providing solutions for workers to support their wellbeing.
Meet our latest #LeadingLadies Bree and Emma who co-founded Twosix Wellness. Twosix provides holistic health solutions to corporates, from useful content to two day workshops encompassing meditation, yoga or pilates, and now financial wellness education.
What led you both to quit your corporate careers?
Emma: I worked in events which is a very stressful industry. Prior to that I'd been really healthy (a personal trainer and gymnastics coach!). I tried to keep fit by waking up for gym at 4am to be at work by 7am. By midday I'd crash and burn, turning to sugar to keep me going. Put those things together and it leads to a mental breakdown. I ended up burning out, I was running myself into the ground.
Bree: I had a similar journey, I was working for a financial institution and was healthy and physically active. At 27, I was diagnosed with kidney cancer – it was a two month health debacle. They took out my appendix, put me on antibiotics, then a CT scan showed it was cancer. There were complications after it was removed and I ended up in the intensive care unit.
That moment flew by; I didn't allow myself to recover from it mentally. I went back to work quite quickly because of personal pressure. I wasn't aware of mental health, no one discussed it with me in hospital and there was nothing in place at work. After six months I had a mental breakdown. One day I had a panic attack and went to the GP and said, I can't go back to work, that was the end for me.
That's a lot to go through before turning 30. What then sparked the idea for Twosix Wellness?
Bree: One day we were having brunch and talking about how we were healthy and physically active, yet these terrible things happened to us. There was nothing in place in the corporate setting to support us, and we wondered, what's happening to everybody in the workplace?
We started an online lifestyle magazine to share healthy tips. We wanted our content to be accessible, there was a lot of highbrow information out there on 'superfoods', so we brought it back down to basics to make it easy to digest.
Emma: We realised if you're in a job and highly stressed, letting go of your health is easy to do. We wanted to give people small tools they could use throughout the day to be healthier, rather than encourage people to change their entire lifestyle or to be like us.
How did the business evolve from a lifestyle magazine to running workshops?
Emma: People started to approach us wanting to write for us and share their stories – they are now our wellbeing champions. It was great because we're not not experts in nutrition or psychologists, so we met people with really good information to share on our platform.
Bree: The content was phase one of Twosix. At the time Emma was teaching pilates in corporate offices and had requests for yoga, and I was a yoga instructor. That's when we had the idea – let's turn this into our business and create tailored health and wellbeing workshops, bring in the content from online so they can ask questions and see how it works in the workplace. It was a nice organic journey, it wasn't forced, we didn't have a plan. We always had the same purpose but our plan has changed.
Emma: As we had one foot in the wellness door and one foot in corporate, we've been able to build the business via both avenues. We've made thousands of mistakes, what we've done has been by choice and genuine, and built the business to what it is now.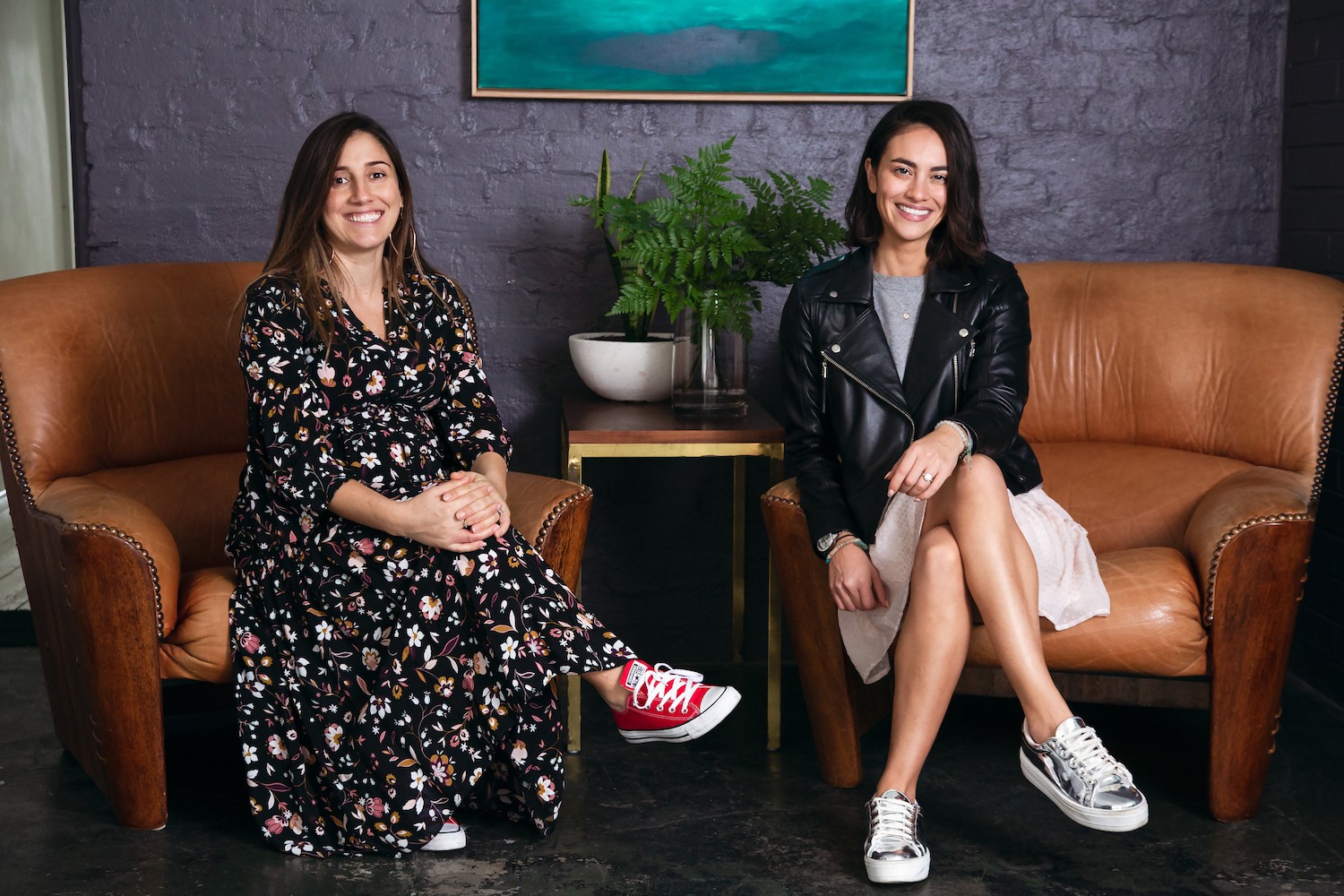 It can take a lot of courage to leave your corporate job and pursue your purpose. What's your advice to those thinking about making a big change?
Emma: If you feel a drive and passion for something, don't ignore it. I was teaching 20 pilates classes a week when we started. I held on to the question: how and why in this modern world are human necessities not available in the workforce? Why aren't places looking after their staff? That drove me.
Bree: If you're stuck in a job you don't like, you need to weigh up a lot of factors. Make a change for the positive, whether that's in your personal and work life, which allows you to reevaluate everything. Some people love their corporate jobs, we're not telling people to leave. It can be a shift in mindset, you don't have to change everything to achieve health and happiness.
We see you've moved into the financial wellness space recently – these two aren't often seen together. How do they relate and why is it so important for mental health?
Emma: With our programs we're always on the lookout for new trends to stay relevant. We started with yoga and pilates and the odd nutrition workshop, then there was the wave of mindfulness and mental health, so we've evolved.
Bree: We came across financial wellness about two years ago. In US workplaces there's a huge emphasis on health and insurance, and mental health doesn't exist without looking at your financials.
Emma: It really clicked for us, when people mention finances, credit cards, or debt, it can make you uncomfortable. Finance is really important and shouldn't be a taboo topic. The number one reason for stress is finances. It didn't make sense not to talk about it, so we made it happen.
Bree: We gathered tangible information and advice to help make people feel comfortable and not intimidated. When we were doing mindfulness programs about anxiety, people put their hands up and said 'I suffer from anxiety', then others opened up too. This openness is the first step to discussing finances and creating the tools to create a healthy relationship with money. The next step is learning how to manage it, which isn't generally taught.
Are there warning signs? What should people do if they're not financially well?
Emma: We have advice from from psychologists and financial advisors, look out for: behavioural changes including mood disturbances, people being irritable and frustrated; increasing in gambling activity (to get money quickly, resulting in more debt); relationship problems, disputes about money, poor communication or no support; and changes to appetite (stress related). If you are experiencing these symptoms, contact your GP or get a referral to see a psychologist.
Some positive steps people can take:
– Make a connection between mental health and financial wellness
– Remove the fear factor and introduce open communication and education
– See a financial advisor (we want to remove the stigma around this)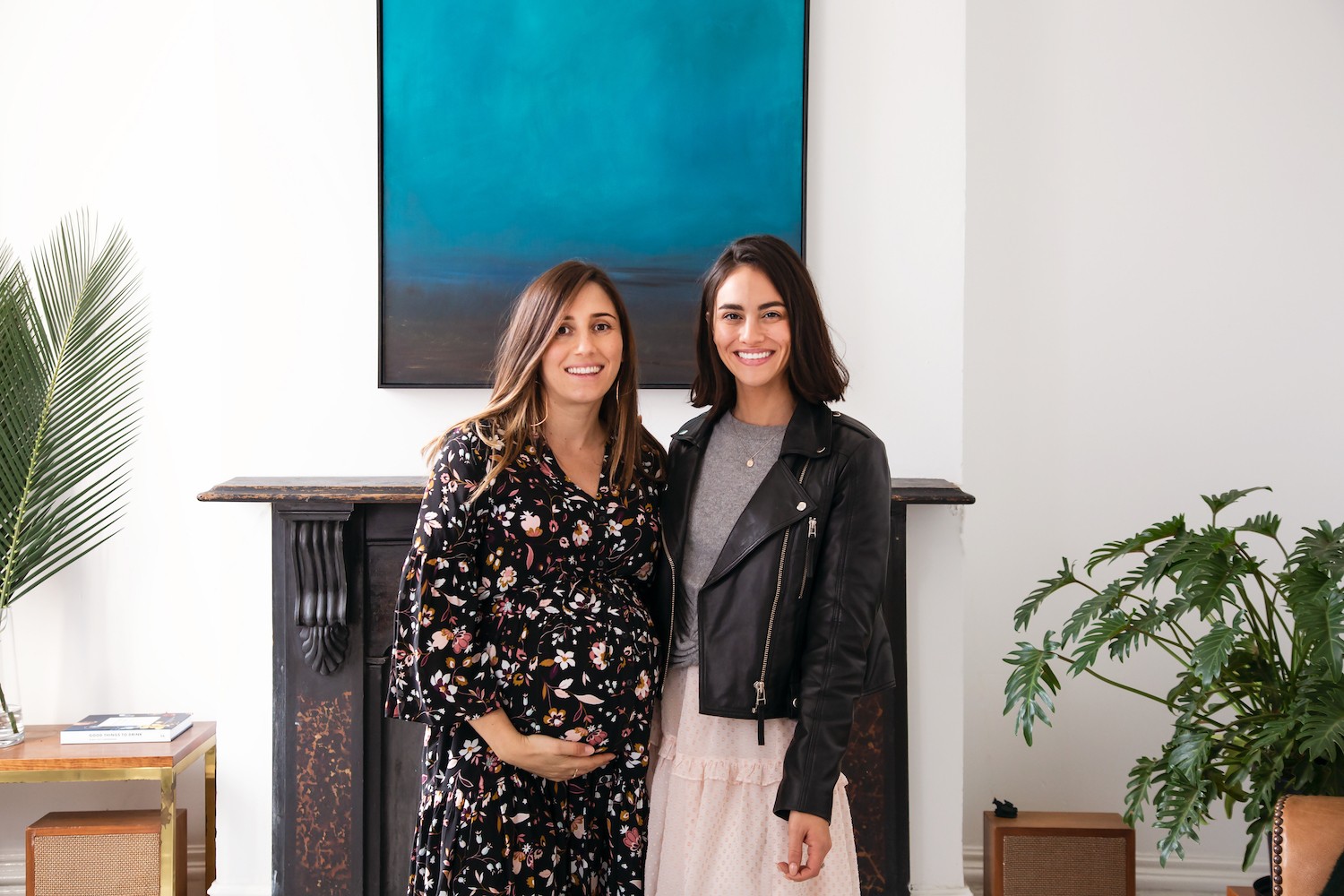 You have some incredibly large corporate clients (NAB, Cricket Australia and The Body Shop to name a few!). How do you structure the programs?
Bree: We create tailored workplace wellbeing solutions. We pride ourselves on going in and chatting to clients, finding out where they're at culturally – whether they're going through a restructure, redundancies, etc., then we work out how we can best match their current situation.
Emma: Our partnership can be content based, sending weekly emails to staff with an article on health and wellness (i.e. how to integrate meditation, exercise or healthy eating); or high level with workshops which some companies run monthly.
All of our activities fall under our three pillars: move, nourish and grow – physical fitness, nutritional health and education and mindfulness. We run yoga or pilates, Qigong (moving meditation), mindfulness workshops, cooking demonstrations, nutrition and work-life balance seminars. It's important to introduce all aspects of wellbeing because you need to look after it all.
Bree: Deliveroo ran a two-day wellness event for staff before their two-day Christmas party to show the importance of balance! Everyone put their phones on a desk including the client and engaged with the program. With NAB, they attach wellbeing workshops to offsite activities including meditation and yoga. The Body Shop has an ongoing program running weekly in the office and a larger monthly workshop.
How can people start the conversation with an employer if they're interested in doing a wellness course?
Emma: Have an open conversation with management. Even if there's no budget there are initiatives you can bring in to improve health in the workplace. You can start small – it's a complimentary subscription to our newsletter with tools and tips. We have 26 free tips to start wellness in the workplace. Walking groups at lunchtime, walking meetings and having a fruit bowl make a difference.
Bree: ROI takes time to measure – we gather surveys and feedback, then form statistics, i.e. decline in sick leave or staff retention improvements. Research shows it takes takes a year to measure, however the cultural changes are evident straight away.
Connect with Bree Pagliuso and Emma Udorovic, and follow Twosix Wellness.
For more #LeadingLadies interviews and updates, head here.
Photography by Courtney King.