"No one's lives and the people they love should be up for debate," said Angie Greene, when she accepted musician Sia's ARIA award on behalf of Marriage Equality Australia in 2015.
It's a stance fiercely close to her heart and work as the founder and CEO of Stand Up Events, which she launched two years ago. The organisation raises awareness of, and fights against, the inequalities faced by the Lesbian, Gay, Bisexual, Transgender, Intersex and Queer (LGBTIQ) community in Australian sport, and in business more broadly.
"Both personal and sociological reasons motivated me to start Stand Up Events. Just the thought that there are people out there who feel shame, pain, guilt or embarrassment because of who they are is completely unacceptable to me."
Coming from an extremely successful sporting family, Angie has seen first hand the discrimination faced by LGBTIQ sportspeople. She says that LGBTIQ people are 4 to 5 times more likely to commit suicide than heterosexuals, and it's a statistic she's determined to help reduce.
"This is a real issue and a human issue. I have lost four friends to suicide under the age of 30, all male."
I talked to Angie about her path to fighting the inequality that exists in Australian sport, how workplaces are changing their approach to LGBTIQ employees, and the online bullying she's faced as a result of her fight.
Did you ever expect to be running a business with such a vital purpose?
I always wanted to do something within equality and social justice, especially when it came to sexuality or gender, but I didn't have the confidence. Around the age of 21 to 26 I suffered badly from low self-esteem and debilitating anxiety, because I felt so lost. I have always cared so deeply for people which led me to do two counselling degrees. But at the end of the day, it wasn't what I wanted to do. I got to the age where I got sick of my own shit, and essentially from that I grew the confidence to start Stand Up Events. I've never been happier.
What is a day in the life as CEO like?
It's a mix of being CEO, founder and committee member. I'm managing and securing ambassadors and sponsors, as well as reporting – the works. A lot of it is finding the right people to speak to, jumping hurdles to get to the decision makers. When it comes to homophobia in sport, there are people keen to help, and others who do not want a bar of it.
This must require a huge commitment. How do you balance your life?
Just before Christmas last year I was falling apart a little bit, mentally, emotionally and physically, because how I was operating was not sustainable. I was so burnt out that I realised 'if I'm not OK and running properly, then the organisation doesn't run properly'. So this year I've been far more mindful of how I keep the plates spinning.
Why is it so essential for sport organisations and other businesses to actively embrace equality?
When you're not being your authentic self, there are parts of your life that suffer, including your work. The best businesses provide an environment where their employees can be themselves and are supported no matter who they are. People work better when they're happier. It's really simple.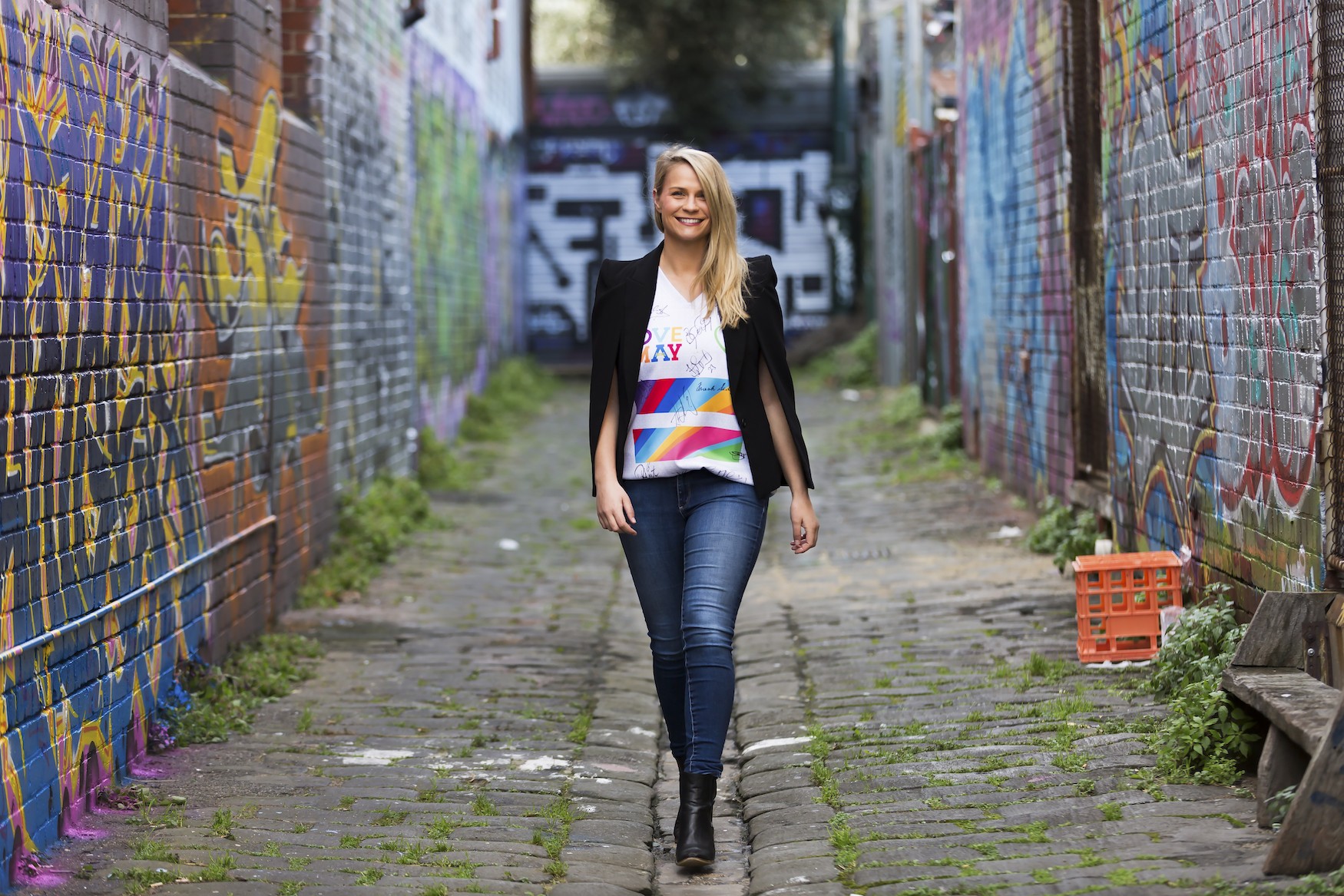 Are Australian businesses on track with equality?
We have such a long way to go. Ignorance is no longer an excuse. We can all do better.
You have a major corporate sponsor, CGU, for your Move in May event. That's a fantastic achievement.
CGU was the first sponsor I approached – and don't get me wrong, there was rejection after that – it is brutal! I was explaining to one of the executives at CGU what Move in May was and she asked, 'Why have you come here? We've never done anything like this before.' And my response was, 'That is exactly why.'
Have you implemented changes in their workplace?
All of our sponsors have to do internal work to make change, which is part of the agreement, as I will not stand for tokenistic support on any level. I'd also like to highlight that CGU have taken the initiative to create pride groups and policies around inclusive language and behaviour, working towards a zero tolerance policy.
What hurdles or pushback have you faced personally?
One of the biggest hurdles is being a heterosexual woman standing up for LGBTIQ rights. I realised quickly that it was an issue for some people. Members of the heterosexual community told me that 'this isn't our space, it isn't our fight'.
It was very confronting when I met with members of the gay community, as I had pushback for being a heterosexual woman in this space. That was really confronting initially.
There have been organisations that I've wanted to collaborate or work with, but they haven't wanted to support the message because they don't like that it was founded by a straight person, which baffles me.
I don't see myself as a straight person standing up for equality, I see myself as a human being standing up for equality and inclusion for all people.
How important is it to have support from celebrities such as Sia for the cause?
Regardless of your platform, whether it's big or small, if you have an opportunity to get high profile people involved, you take it. Moments like my experience at the ARIA's are so important because they facilitate a public conversation. I'm also a realist, it (the ARIA acceptance speech) was hot for 24 to 48 hours and that was it.
It's up to all individuals who believe in this message to consistently stand up for others, and pull people up on language and behaviour. It can be scary pulling people up initially for words such as 'faggot', 'poof', 'tranny' – but the biggest changes start with yourself.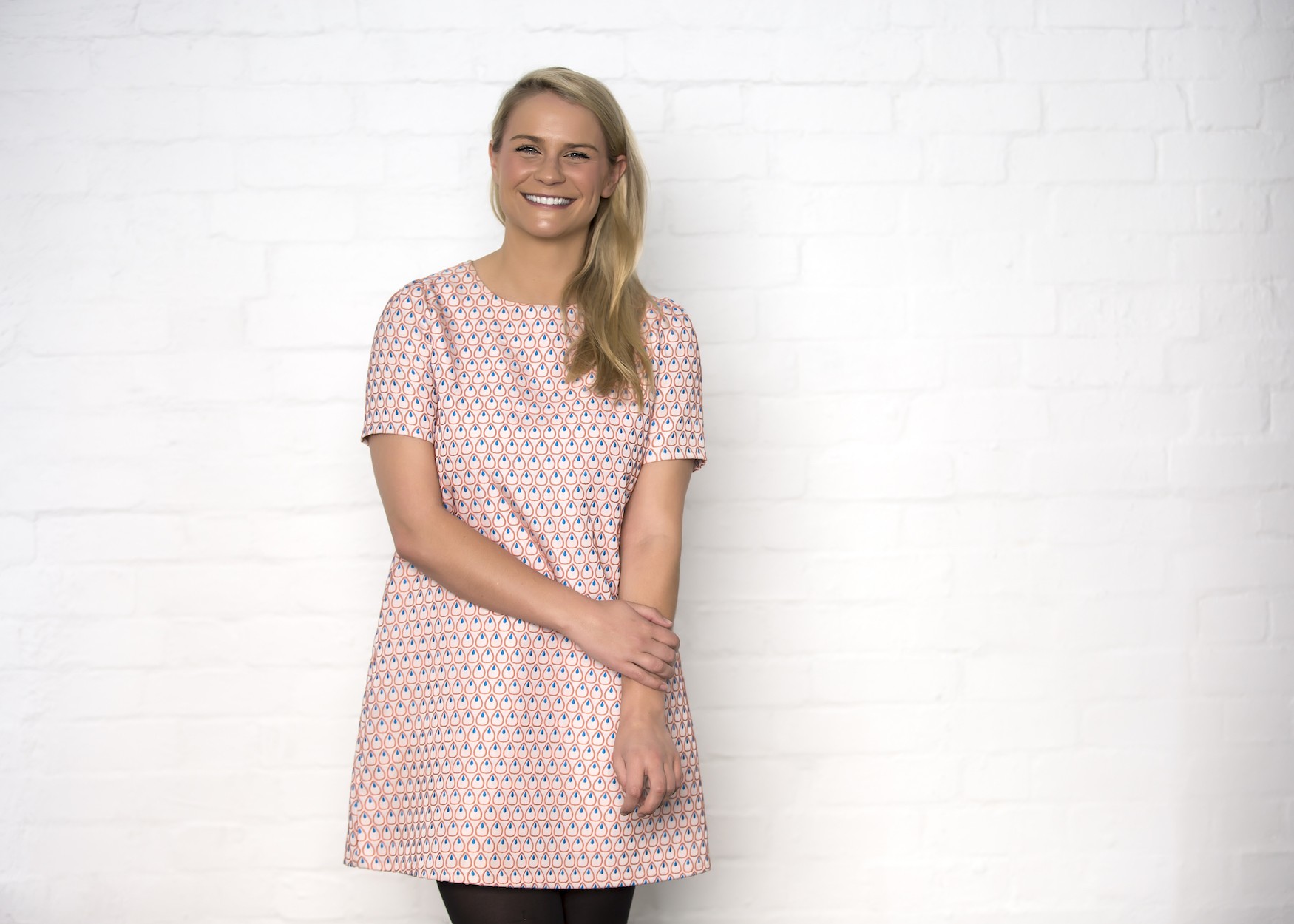 What about online bullying – have you faced issues for speaking out?
I received a couple of death threats before Move in May this year which was really confronting. The person was a father of two, and I had to work hard to feel compassion for him. The online bullying and trolling is unfortunately consistent which is a challenge for me personally. So I remember why I started this, and I think 'Get over yourself Greene!' My fight is nothing compared to what some people are going through.
With the brand building support, what does the future of Stand up Events hold?
In our second year we fought tirelessly to get ambassadors and sponsors on board for our events. Now people are coming forward to offer their support, and I hope to see that willingness continue.
Even though I will continue this fight until the day I die, I hope that there isn't a need to be giving talks about awareness, inclusiveness and treating people like human beings. I hope I will be out of a job in that regard!
Get in touch with Angie on LinkedIn here.
Photography by Courtney King.
Angie will be speaking at our upcoming event 'Stress and Depression in the Workplace: Let's Talk About It' on August 3rd at OneRoof Melbourne. Buy your tickets here!