As Group General Manager of Public Relations at Crown Resorts, Alexandra Smith oversees a portfolio stretching from PR to integrated marketing support and sponsorships – across Crown's two resorts in both Melbourne and Perth.
It's a 24-7, high-intensity operation, however, for an experienced operator like Alex, who has worked in senior strategy leadership roles at Ogilvy PR, Edelman, as well as Weber Shandwick, it's this complexity that drives her.
"We have such a diversity of business units with different interests, audiences and challenges," she says. "On paper, it could look quite intimidating due to the complexity of it and competing priorities that hit every day – but I think my years in a multinational agency environment have uniquely set me up well to tackle this role and stakeholder management."
If that isn't enough to manage, Alex recently had her third child, and was back at the helm of her teams just 2 weeks after.
It's clear from our chat that Alex is incomparably focused. We delved into her strengths, and the lessons she has learned along the way.
You left your position as Managing Director at Ogilvy PR in Melbourne, to join Crown. What was your time at Ogilvy like?
I took over the Ogilvy Melbourne office in a challenging rebuild phase for the agency. Melbourne is a networked market, and I had spent my entire career in Sydney, and had been incredibly successful. But in Melbourne that didn't matter as no one knew me. I wasn't the safest pair of hands on paper – but the CEO Kieran Moore – knew me and trusted her gut instinct that I would be the one to take the office to the next level. It was a huge gamble – and I appreciate that she took it to this day.
Out of all of my agency roles, I think I cemented my leadership style at Ogilvy, thanks to the culture I was nurtured in. I think it boiled down to a good 'no cowboys and no egos' culture, which is why I would say to anyone wanting to get to senior levels and do well in them – get inside an organisation that has the right culture and where you are surrounded by people who are as bright – if not brighter – than you are.
Once you have the humility to accept you're not always going to be the star in the room, nor do you need to be – you've become a great leader. Ogilvy made me into a fairly good one – or at least a more self-aware one!
You have a reputation for being strong with strategy – how do you make things happen?
By showcasing passion every day, in every meeting. Even if I don't feel it – you need to turn that on to get people to give you the real business problems, the real things that need to be solved.
I remember once Chris Savage (one of the founding partners of Ogilvy PR in Australia) said the first thing he always asks clients is, 'What keeps you up at night?' I'm not that bolshie as to walk into a room and ask something so out there, but I have an insatiable desire to find out what makes a client or stakeholder concerned about their business, and if you can get to the heart of that, you're delivering real value, not just noise in market. That's how I've been able to convince my clients and internal stakeholders to take risks, invest in PR, and do bigger and better PR campaigns.
How do you rally your teams to support your decisions?
It is about getting in the trenches with them when you need to, and being passionate. You don't set the vision from the top down. People might be afraid of the vision, as it might mean they need to step outside their comfort zone, so it's about helping them to understand it, articulate what they can do to achieve it, and make them feel proud of their contribution.
How did you find the transition from 'doing' to leadership?
If you're a high achiever in agencies you go up the chain, but without necessarily learning any management skills. I didn't have any management skills – I was just a high performer and therefore people just promoted me along the way. Naively, I just assumed that therefore everyone wanted to be a Type-A achiever – as that was clearly the path to success! Clearly a mistake that was knocked out of me!
I had a few hard lessons along the way – it definitely wasn't smooth sailing. Once you learn to accept that while people might want to be a part of a success story – but not everyone has to play the same part – you are on the way to being a great leader.
I'd advise spending time understanding each member – and working out what motivates them. Tap into it and ensure that no matter what – you always connect with them on a personal level. We spend more time at work together than we do with families most days – it pays to be nice!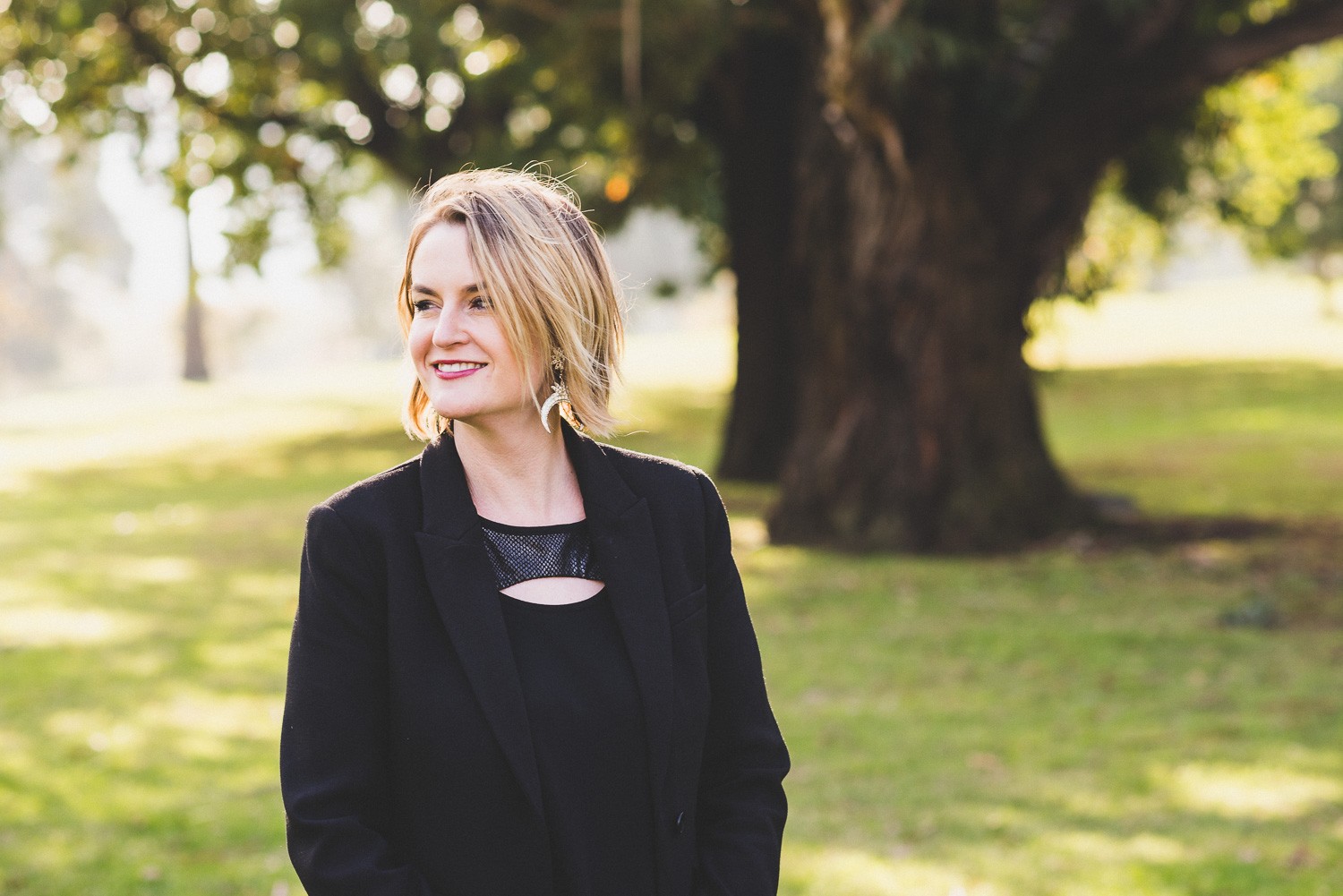 So how have you grown as a leader?
I think I have softened – and learnt empathy. Once you have that base in empathy – then add some humility and passion into it – you're on your way to being a great leader.
Let's go back to your early career – what attracted you to PR?
I dropped out of law school and started off as a fashion journalist in Melbourne. Then I moved to Sydney and decided I would never earn enough money [in journalism] to have the lifestyle I wanted. All I knew about PR was that 'those guys get paid more than me' so I tried it out.
I started at a boutique fashion PR agency, which was the perfect job for my stage in life, but intellectually it wasn't challenging me. Out of the blue, I decided to try for a role within a multinational agency. I got a job at Ogilvy PR [the first of two times] working in their consumer brands division on Xbox and Microsoft. The dynamic nature of the role, the diversity, the creativity – it all made me realise that it was the right role and profession for me. I haven't looked back.
You returned to Melbourne to be near family – but have you ever felt lured to the shine of New York or London to expand your opportunities?
I was lucky spending time in a multinational agency, and my training ground was big strategic campaigns for some of the world's biggest brands. Few people can pull out a CV and list the brands that I'm lucky enough to have been exposed to – so I have no regrets about staying in Australia. I had my first baby at 26, so an overseas work experience was something that I did miss out on. While I love employing people who have worked in OS markets – it's more because they're generally people who have great life experience as opposed to any sophistication levels of the work they've been exposed to.
My advice to anyone in PR is to go big. Spend time in a multinational, as you will get rigorous training and world-class campaigns. You have access to the bigger brands and bigger budgets and frankly, often the bigger thinkers that you can learn from.
It's a stressful industry. How have you dealt with it?
Lots of red wine! Because I had kids quite young I've never had the luxury of being able to indulge in stress, as I've always had to come home and be a mum. I was a single mum with two kids under 7 for a period of time, and trying to juggle that on top of a high-pressure job gives you the ultimate reality check on stress. Every day is a new day, and you can either be consumed by what happened previously, or get on with the show.
And you have three kids now – how is it all working out?
I just had a baby 2 months ago and was back working within 2 weeks. Admittedly I was working from the couch – and covered in baby vomit most days! I've always been lucky to work for supportive bosses and organisations that have allowed me as much flexibility as I need. I joined Crown Resorts when I was just pregnant with her, and they were superb about giving me as much time as I wanted – I was the one wanting to keep working!
Does it annoy you that the obvious thing to ask is 'how do you manage?'
It doesn't annoy me – but it annoys me that the question is about 'managing'. There's an implicit assumption that women can't do it, or that something suffers. There are sacrifices you make along the way and it's not always easy – but with great organisation (and a very, very supportive husband/Father/Stepdad) we make it work.
Some days it works better than others, and some days I'm the mum that feels terrible because I have forgotten casual day or sausage sizzle money forms for my daughter at school! I think it's just the reality of any working parent now.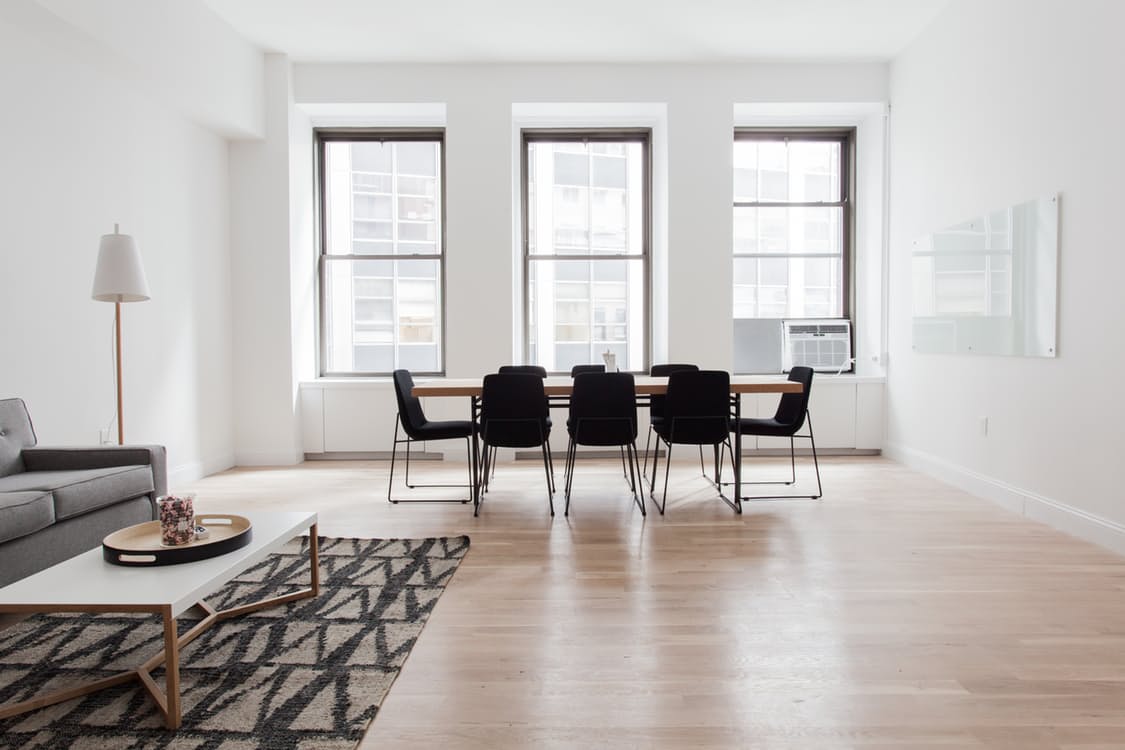 On the topic of women, have you seen gender imbalance in the industry?
Even though the PR industry is predominantly women, I think we still have the same challenge as other industries. You look at the top of most multinational agencies at global executive level – and they're still mostly men. In an industry that is over 80% women at middle management and below – you've got to wonder how this still happens. That said, I think PR agencies are some of the biggest drivers of change in this space – and it's refreshing to see so many good, respected, senior women in Australian PR.
Have you personally faced gender discrimination?
I don't feel like I've ever been held back. I did have one manager tell me I 'behaved like a man' – and I don't think she meant it as a good thing. I found that quite confronting that someone expected me to have a style based on my gender. I do think there's more leeway for men to be forthright in their leadership style. As a woman you're taught, whether subconsciously or not, to 'water it down a little' so you don't come across as bossy.
The media landscape has changed so much with technology and paid content. Where do you believe PR fits in?
It's a really interesting time in PR, and PR is coming into its own. It has a seat at the table that it didn't have 10 years ago. Consumers are inundated with content – the challenge is how do you cut through and actually impact them in a way that compels them to do something you need for your brand?
However, because PR has always owned the space of earned influence – we've always had to be about cut through. We can't buy our way out for coverage outcomes! I think we're in a unique position to often come up with some of the most disruptive and effective ideas in this new landscape – which we need to embrace with confidence. Confidence to not just have a seat at the table, but sometimes have the audacity to feel like we can own the table and lead creatively.
To get in touch with Alexandra, click here.
Read all the rest of our empowering #LeadingLadies interviews here.
Photography by Breeana Dunbar.