Our latest #LeadingLady Aimee Marks started selling organic tampons from the boot of her car a decade ago. Today The TOM Co. has grown to TOM Organic & tooshies by TOM, with organic products that support women throughout their lifecycle; from periods, to pregnancy, to babies.
Aimee is passionate about providing safe, organic products for women and their families, and eco-friendly solutions for the environment. Here she shares her business journey, the importance of women supporting women, and how to include men in the conversation around women's health.
Aimee, what inspired your vision to create beautiful products for women with a positive impact for the world?
I came up with TOM Organic during a design project in high school when I was trying to solve the embarrassing problem of tampons falling out of my handbag. After looking closer, I realised the tampons I'd been using were made of everything but cotton. I was horrified to discover that conventional tampons contain bleach, synthetics and dyes, and felt a responsibility to women to find an alternative.
I went to RMIT to study entrepreneurship and started TOM Organic at 21, with the vision of creating a product that could empower women to live healthier lives through buying and living more consciously. One of my priorities was to ensure we had an Australian Organic Certification to guarantee that every step of the supply chain from the farm to our bodies was pure, safe and accredited.
As a first to market organic tampon in a time before 'for purpose' purchasing behaviour was popular, were the products well received?
It started as a bedroom business, I dropped off products to health food shops and pharmacies from the boot of my car. Word of mouth was really powerful because pads and tampons are seen as "secret women's business", without big advertising campaigns. Our TOM community was pivotal in growing the brand, the positive testimonials showed the impact of our products when pitching to national retailers.
Current market trends show people are becoming more aware of the ingredients in the products they use and how consumption impacts the environment. People are stepping up and demanding better environmental and ethical practices and big businesses are listening. We continue to educate women on the importance of organic and help more women make conscious choices for their health and the planet when it comes to their period. Connecting with women at events, across our social media community and via our very own podcast allows us to keep this important conversation alive amongst Australian women.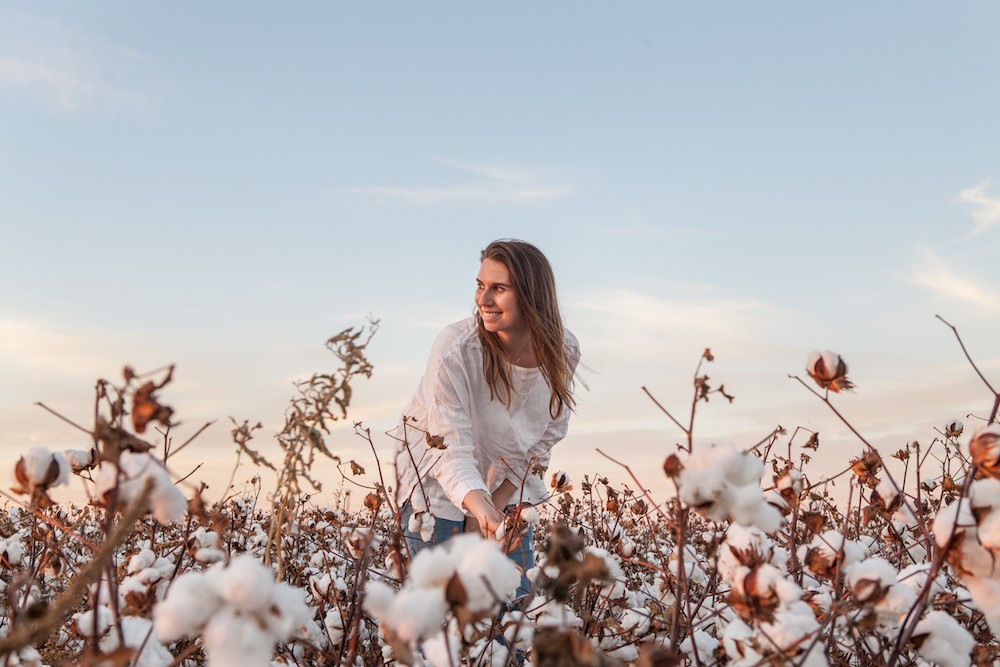 Can you tell us about your expansion, from your first product (tampons) to a range that covers maternity and bubs?
TOM's vision has evolved into one that supports women at every important life stage; from their first period to first baby. Research shows the turning point for a woman going organic is when she falls pregnant, which is why we launched maternity pads.
After giving birth to Poppy and Ivy, I became aware of the number of nappies and wipes we consume daily – Australians use 5.6 million a day. In August 2016, I launched tooshies by TOM, our range of eco-nappies and biodegradable pure baby wipes which are better for a baby's bottom and the planet.
What are some of your biggest business challenges and how have you overcome them?
Getting into Coles and Woolworths was the biggest challenge, I was down to my last $1000 before winning over Woolworths. The retailers open their ranges for review once a year. There was little education and awareness at that time, and despite every other department in supermarkets offering organic products, organic feminine hygiene was considered a premium product, which was an obstacle.
The first year we pitched to a buyer who wasn't interested in health and wellness. After two years of no's, we finally had a female buyer in the seat who saw the long term vision and passion behind our brand.
There have been many ups and downs, but you need to have a deep passion for what you're doing and persist, even when you think the odds are against you. My team of driven women has been instrumental in getting the TOM brands to where they are today.
Females supporting females is so important, how do you include men in your business mission?
We have an incredibly empowered workforce at The TOM Co. Our team is made up of 13 females with nine mums; all have had a positive impact on our journey and growth. One of our 2020 goals is to be the most empowering workplace for women in Australia.
With that said, we've had men involved in the business every step of the way, with support from my dad who is an entrepreneur, through to male business partners, vendors, staff and board members.
There's a shift occurring in some businesses towards longer paternity leave, empowering women to be able to continue working after children when and if they choose to. More broadly, we're aiming to be bold and break taboos around talking about menstruation, to make the conversation more natural and inclusive for males.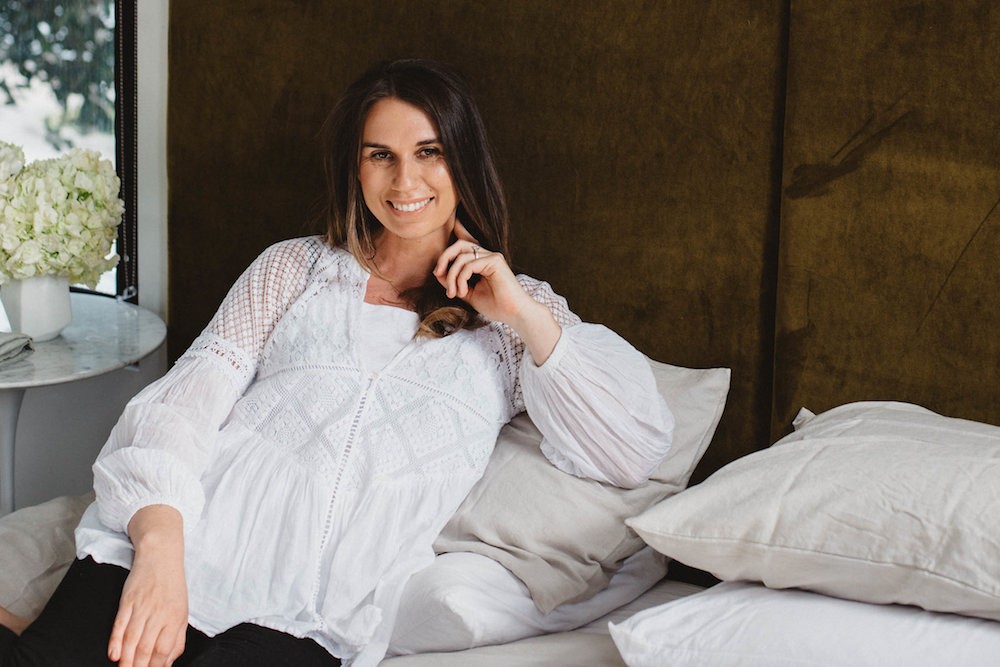 Impact is important to you. Can you tell us about your grant program and other philanthropic work TOM is involved in?
The TOM Organic Female Empowerment Grant came from the idea of women lifting each other up. Sometimes all it takes is an unconditional act of kindness from one woman to another to change their lives. TOM wouldn't exist today if not for the unwavering support of the strong women in my life. I want to inspire women to come on the journey of using business to influence female equality.
Last year we launched the grant program and had over 200 applicants. We awarded $25,000 to Her Words, an online platform and events service with an ambition to ignite change for females through conversations and awareness. We're excited to announce that we will be launching the Female Empowerment Grant again in November this year!
We also frequently donate to the Melbourne Period Project, St Kilda Mums and Asylum Seeker Resource Centre, to name a few. We donate a percentage of tooshies by TOM sales to our partner The Babes Project, a local initiative which helps women experiencing crisis pregnancies.
As a recognised business leader and an RMIT entrepreneurial mentor, what's your best advice to budding entrepreneurs looking to establish themselves?
– Tap into and trust your gut instinct, this is critical in business
– Be selective about the types of people you want to work with every day
– Mentors are one of the most important resources you can have
– Be passionate and never give up
Connect with Aimee Marks.
For more #LeadingLadies interviews and updates, head here.
Photography supplied by The TOM Co.