How many of us can say that we've shared a luxury yacht with Beyonce and Jay-Z?
Looking after the royal hip hop couple while working as a stewardess is just one of the incredible stories Elly Hewitt, Managing Director of Alt/Shift, shared with us over lunch for this Leading Ladies profile. Having just launched her new agency, Alt/Shift, Elly sat down with the Iceberg crew to shed a little light on her career inspiration, Jerry Maguire, and the lessons she's learnt on her way to the top.
You started your career in sports management, how did this come about?
You know the movie Jerry Maguire? That was my inspiration, I was convinced that I was going to become this big deal sports manager [laughs].
I studied a double degree of a Bachelor of Applied Science in Sports Management and a Bachelor of Business, and started doing everything I could to get a foot in the door. I worked at various footy clubs where I gained a lot of experience, because back then their marketing teams were quite lean, so you had to be a jack of all trades.
I was (and still am) obsessed with tennis, so when a mentor put me forward for a role as a media assistant at Tennis Australia, I thought I'd landed my dream job. The networking opportunities there were amazing. I continued to pursue my love of sport and went on to work at the Commonwealth Games and for the Olympics both in Beijing and Vancouver.
You must have some amazing stories from working at such huge events and travelling all over the place?
[Laughs] Yes, definitely! After my first job out of uni, I went traveling for six months and ended up being gone for almost four years, and for almost two of those years, I worked as a stewardess on luxury yachts. It was an intimate setting where you work very closely with a lot of wealthy and sometimes high profile guests.
Probably the most memorable guests were Beyonce and Jay-Z. I had to help dress Beyonce as it was a little tricky to do up. I remember thinking, 'How did I end up in this surreal situation?' It was a great experience but it did impress upon me that I had two degrees that I could be capitalising on. I thought, 'I should really go home and use my education!'
Working at Haystac was your first agency experience wasn't it? How did you make the move from high profile media roles at some of the world's largest sporting events to Melbourne agency life?
I returned home to another role  at the Australian Open, which gave me a very good understanding of what the media wanted. Journalists are largely down to earth people, especially if you know how to work with them, and having that experience has really helped me over the years.
Following this contract, I worked for the Melbourne 2006 Commonwealth Games in various roles, but at the conclusion of the games I found it a little disconcerting to discover that the local job market was overflowing with people like me, similarly qualified and looking for the same jobs, as we'd all finished our Games contracts. I would be sitting in the waiting room at job interviews with people I'd worked closely with at the Games, mates of mine, and we were all going for the same roles.
A recruiter eventually rang me and asked if I'd consider going agency side. They said it's a Senior Account Manager role at one of Melbourne's best PR agencies, Haystac. I thought, 'What even is a PR agency?' I had no idea what they were talking about. I mean, I didn't even know what a timesheet was.
I had no agency experience but they needed someone with a background in sports media. So, they took a punt on me and I ended becoming the most senior person reporting to the client.
I was promoted pretty fast and in a lovely turn of events, the guys who hired me back then at Haystac are now my partners in Alt/Shift which is pretty special.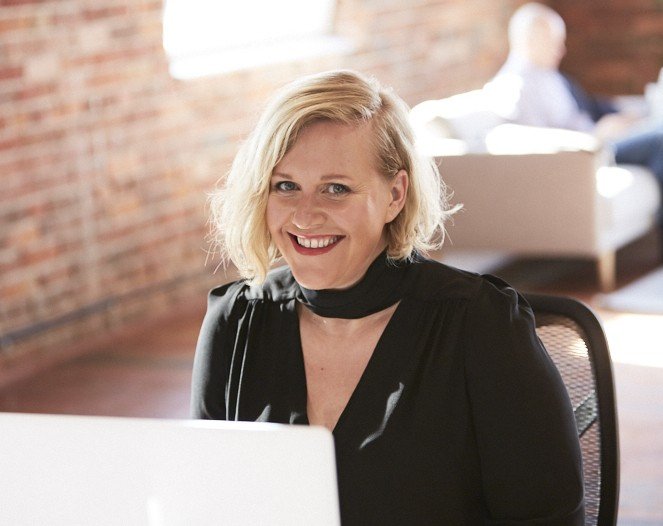 Your role at Haystac eventually led you to manage Mango, a member of the DDB network. Tell us about some of the challenges in making that move.
I had been at an agency where we had been winning and I hadn't really experienced losing much at all. I hadn't experienced having to fire staff. The first year at DDB was the most difficult year of my career, but I wouldn't swap that experience for anything. It was hard but it's made what's come after that much sweeter.
I'd come from a workplace where we were at the top of our game, then all of a sudden I had to start from scratch. I had to make some very tough decisions about clients and staff, while also trying to meet financial targets dictated by a global business.
I hadn't seen half of the types of documents that came across my desk in the first few months. This, coupled with the fact I'd made a decision to strategically lose a few clients and shake up the team meant that according to the paperwork, all I'd achieved in the first few months was losing clients and losing staff.
A very difficult day during this time was being told I had very limited time to turn this ship around, or I was going to have to fire one my most recent hires. I was told by finance in no uncertain terms that we couldn't afford these two senior people, both who I'd recently hired and both who were going to be integral to growing the business.
It was during this first year that I was in a bit of turmoil as to how to turn the situation around, I had many sleepless nights. One morning I woke up and thought, 'I don't know how to solve this problem.' I went to work early and Andrew Little, who I reported to at the time and who was a known early riser, was also there at 6am. He asked what I was doing there so early and I just lost it. I was so stressed out by the situation I was in that I burst into tears. It shocked us both I think.
He just said, "Your team is versatile. We can cover the costs of your people to give you some breathing space. Just go and do what you do best." He backed me 100% by taking the immediate pressure off and reminded me I could do it.
After that, knowing I had support, I had this renewed energy and I started being bolshy. Within a few weeks we won NAB, and got asked to pitch for Disney. When we secured Disney a few months later, that was when Mango really started to make a name for itself.
I actually had my letter of resignation written the day that I bumped into Andrew, but that conversation gave me a whole new perspective and got me back into the game. Andrew also taught me one of my greatest lessons in leadership that morning.
From this experience, what management lessons did you learn that have helped shape your leadership style today?
It's rare that people don't step up to challenges. A fond memory for me is when I was about to go on to maternity leave at Mango and I asked my senior leadership whether they'd prefer to have a Managing Director step in for twelve months to steer the ship, or whether they'd prefer to manage things themselves. All four heads of departments said they'd prefer to try the latter. They all said it was their hardest year but their biggest year in terms of professional development, and they really killed it. Giving people the opportunity to rise to a challenge is definitely something I've learned to value.
I've been lucky enough to work under managers that have allowed me to go off and pursue projects that were really important to me, like heading off to the Olympics while I was working at Haystac. If you give your team the opportunity to explore other passions, they tend to remain very loyal. If you hold them back – they'll leave anyway.
When I returned to Mango working four days a week after my first child, I was cognisant that I had an opportunity to set the tone for my team for what a working Mum looks like. I did feel the eyes of the female staff on me, looking to see what was an acceptable way of working and managing work/life balance as a parent. I realised early on that I could either skulk out early each day and not say goodbye to anyone, or I could be really honest and open about leaving at a certain time to pick up my daughter. I decided to always make it known to everyone when I was leaving. I made it clear that if anything urgent came up, they could text me, but other than that, I wouldn't be checking emails again until after my baby was put down to sleep.
I wanted my team to know that there is nothing to be ashamed about for being a working parent. When you have a lot of young impressionable people reporting to you, leading by your actions, not your words, is really important.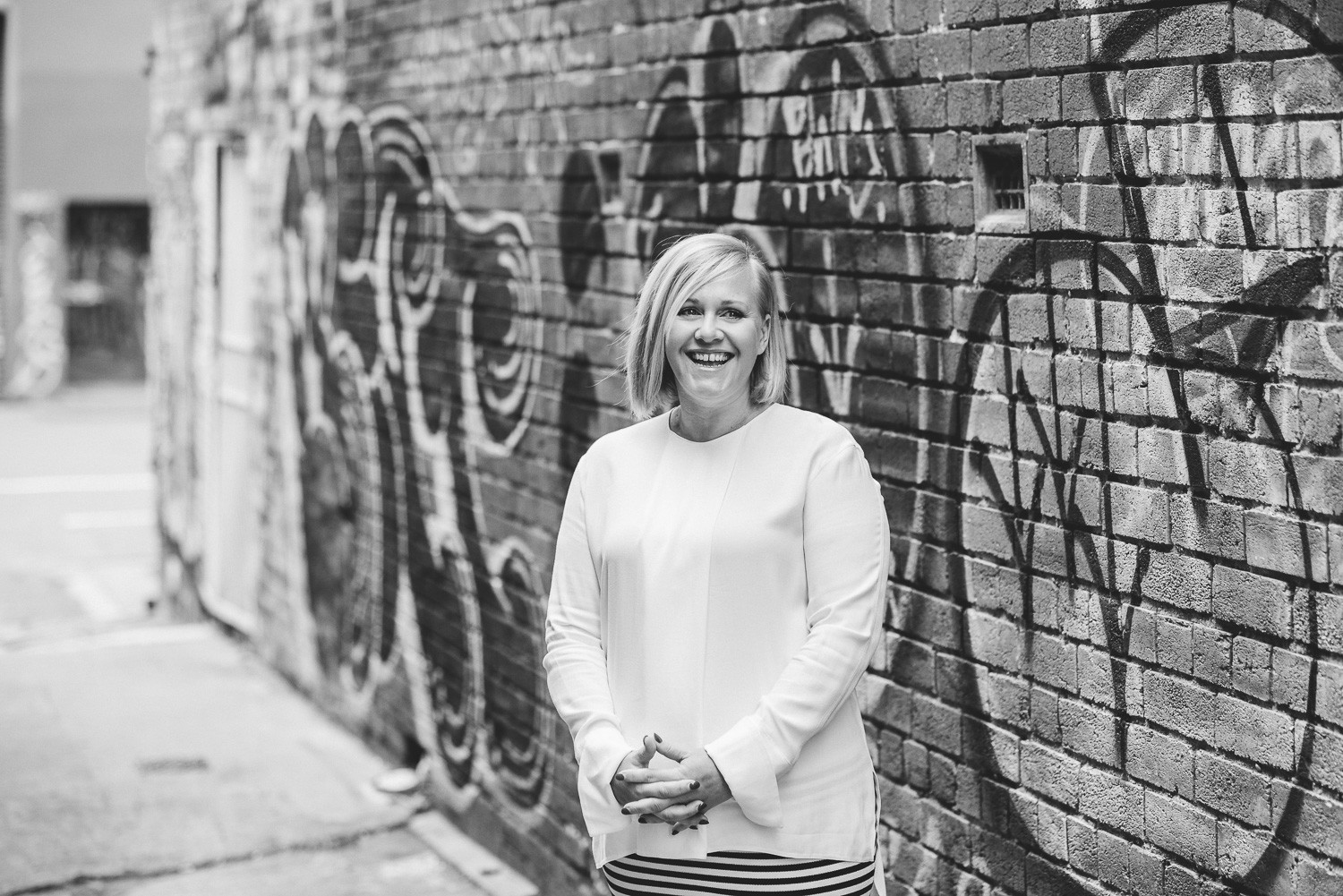 Given that Mango was humming by the time you left, what made you decide to start an agency from scratch and launch Alt / Shift?
Maternity leave with my first daughter, Chloe, was the first time that I had the opportunity to sit down and do some research on salary benchmarks and look at my own career. The results were very eye-opening. In the first few years of my career, I'd just felt so grateful for the job opportunities I was given that I never did my due diligence on salary. That year out of the workplace was really important for me going forward.
I decided when I fell pregnant with my second daughter, Pippa that it was time to step out of the business and take some time before she was born to really work out what I wanted to do. In this time, a few different people reached out to me and when I thought about what my next move would be, I was very cognisant of how much work it takes to start from scratch and go out on your own, as my husband owns his own business and I'd seen what he'd been through. Plus, banks do not like it when you both work for yourself, let me tell you that!
Ultimately, it was an offer from Anton Staindl and Richard Hayward [Haystac's founders], that signalled I was ready to go into a business. They offered me the Managing Director role, but it was important to me that I had skin in the game and that we were partners.
I had a long relationship with Anton and Richard, I trusted them and they're both parents too, so theirs was a very family-friendly proposition. And what they were offering was the perfect combination of having the backing of others, but also being able to operate autonomously, which is just what I was after.
Looking back, is there anything you would like to have done differently?
So many things! I've made every mistake known to man during my career. I think if there's one thing that I've learned that I continue to apply, it's that as a leader, when you're in a high pressure situation or if you're stressed, part of your job is not letting your team absorb that stress.
If you're looking at the numbers and you have no idea how you're going to reach your targets – don't bring that into the office. Staff pick up on everything. We're all human but if you can, manage yourself before you manage others, that's my motto for sure.
Elly's PR agency is Alt/Shift and you can also connect with Elly on LinkedIn.
Images by Breeana Dunbar Photography.