Lainie Coombes, Director Project PR & Media, started out her PR career interning at one of Melbourne's biggest PR agencies.
"I had no idea what PR was", she said, having studied PR at University. "But I learnt more in that one week at the agency, than all my years of studies."
In 2012, Lainie left a senior PR role to start up her own business.
She sat down with us to tell us how she did it and what she has planned for the business around her growing baby bump.
In PR we say that you never know when a media opportunity will strike. How do you manage work life balance around running a business in one of the most switched on industries?
"It's a little big of a catch 22. As a business owner I have the flexibility to do whatever I want, but, as I'm in PR, I always have to be available if a journalist calls. [A journalist won't often call twice.]
"I'm constantly switched on, but at the same time, I don't have to be chained to a desk 24 / 7. In our industry you need to be contactable at all times; that's what's important. You don't have to sit in the office from 8am – 6pm to do that.
"But to be fair, I'm not ever 100% off – ever, really. Perhaps that'll change when my baby comes!
"I do set boundaries though. The weekend is the weekend. Unless there's a unique emergency circumstance where it's otherwise – that's my limit. It's PR not ER!"
Is that part of the reason why you started your own agency?
"Some of the agencies I'd worked at were actually quite good in promoting work life balance. Launching my own thing was more about meeting the right person to do it with.
"I met Alicia [business partner] at an agency I was working at and found she was on the exact same page as me. She's a former journalist so it was this combo of us both feeling like we had really complimentary skill sets.
"We both said to each other 'we should do this' and I think because there were two of us saying it was a good idea it gave me the courage to say 'let's do it'. It was scary though, for sure."
That's a good point. Lots of people are keen to start their own agency but don't always have the courage to take that leap. What helped you take the jump?
"It was risky, we both had mortgages. We had no clients; I mean we couldn't pitch for clients while working for someone else. It was a scary and exciting time in my life.
"I thought the worst case scenario is it doesn't work out and I'll get another job. I also think you get to a point in your career where you want to create an environment that's ideal for you.
If you're doing it for yourself, you can create whatever you want. And I want to give my employees that same thing. I think they'll produce better work if they're happier."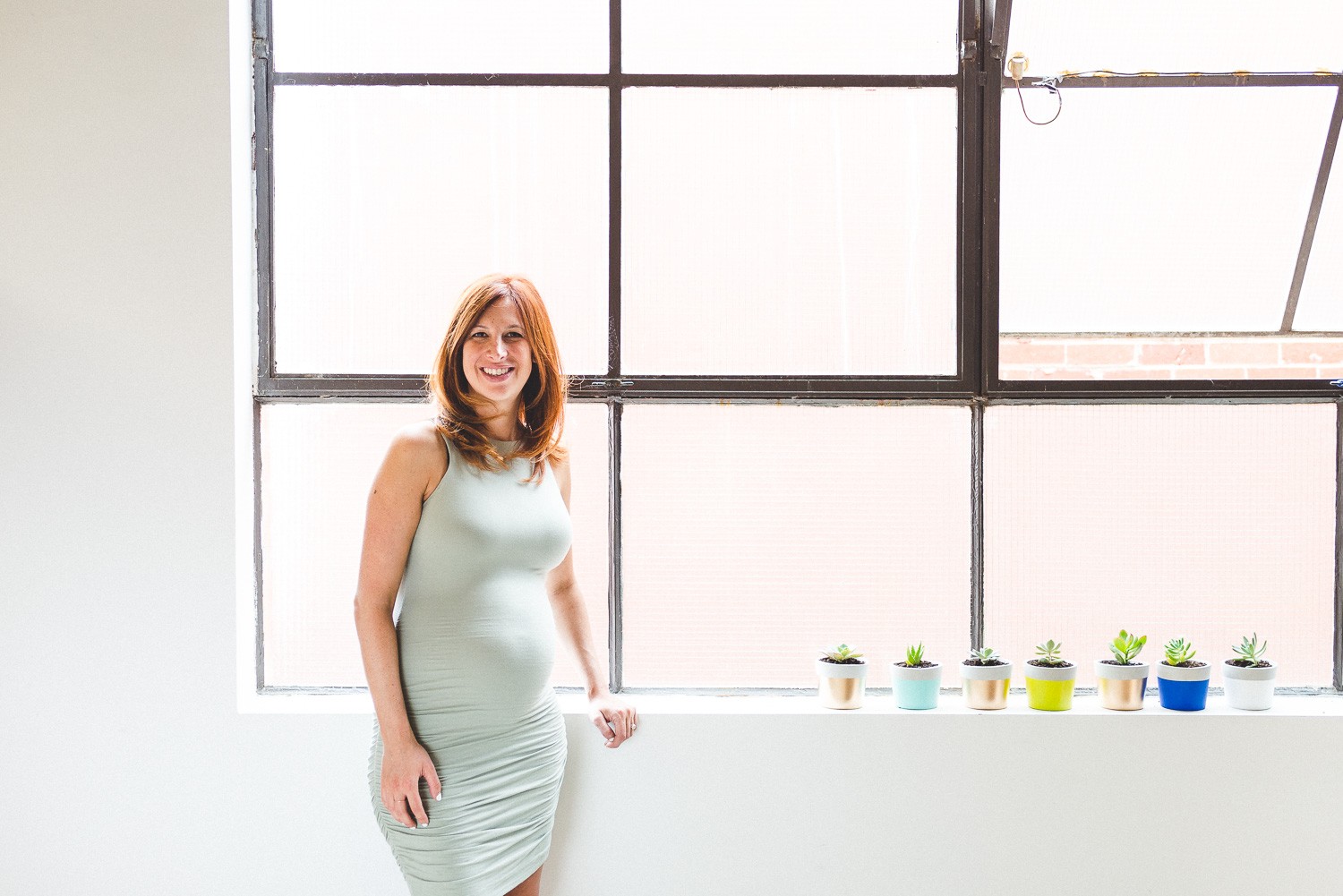 What's it like running a business with a partner? Highs? Lows?
"There's always going to be pros and cons of working with a business partner. Our industry is creative and when I need to bounce off people I really value having someone to do that with.
"We're very honest and we have pretty up front conversations about things which is a good thing."
At one point in your career, you left agency life to go in house. You swiftly returned to agency life after only one year. Why?
"The minute I left PR, I missed it completely. I realised PR is what I love, and that was a moment where it was very clear what I wanted to do. In-house was a different pace. I realised I missed being around 'my kind of people' [and the fast pace]. I went back to agency and thought 'this is where I belong'.
"Anyone that works in agency-PR knows that everyday can be so different. Some days you are in the office all day and some you're out at meetings, photo ops or TV news shoots. The latter are definitely the most exciting days."
What do you think is the most challenging aspect of public relations in Australia and internationally?
"Skeleton staff in journalism and the lack of publications in Australia. They are incredibly time poor. Last week's announcement at Fairfax illustrates how small newsrooms are getting.
"Also, we really don't have a huge amount of publications to pitch to in Australia. This has meant that bloggers and social media influencers are now key targets for our clients, the only difference is that they command dollars to post, which is different to the pure editorial we are used to as PR consultants."
Have you had to educate your clients on the media landscape and the evolution of editorial? Do they 'get' it?
"It's a continual education process. It's tricky to communicate the clients the lack of control we have with editorial. The don't always understand that we just don't know if / when a story is going to run."
What instances would you say have really challenged you as a PR and Project PR as a business?
"The most challenging thing about being a woman in business is juggling motherhood as well. My business partner just had her second baby in two years and I am about to have my first.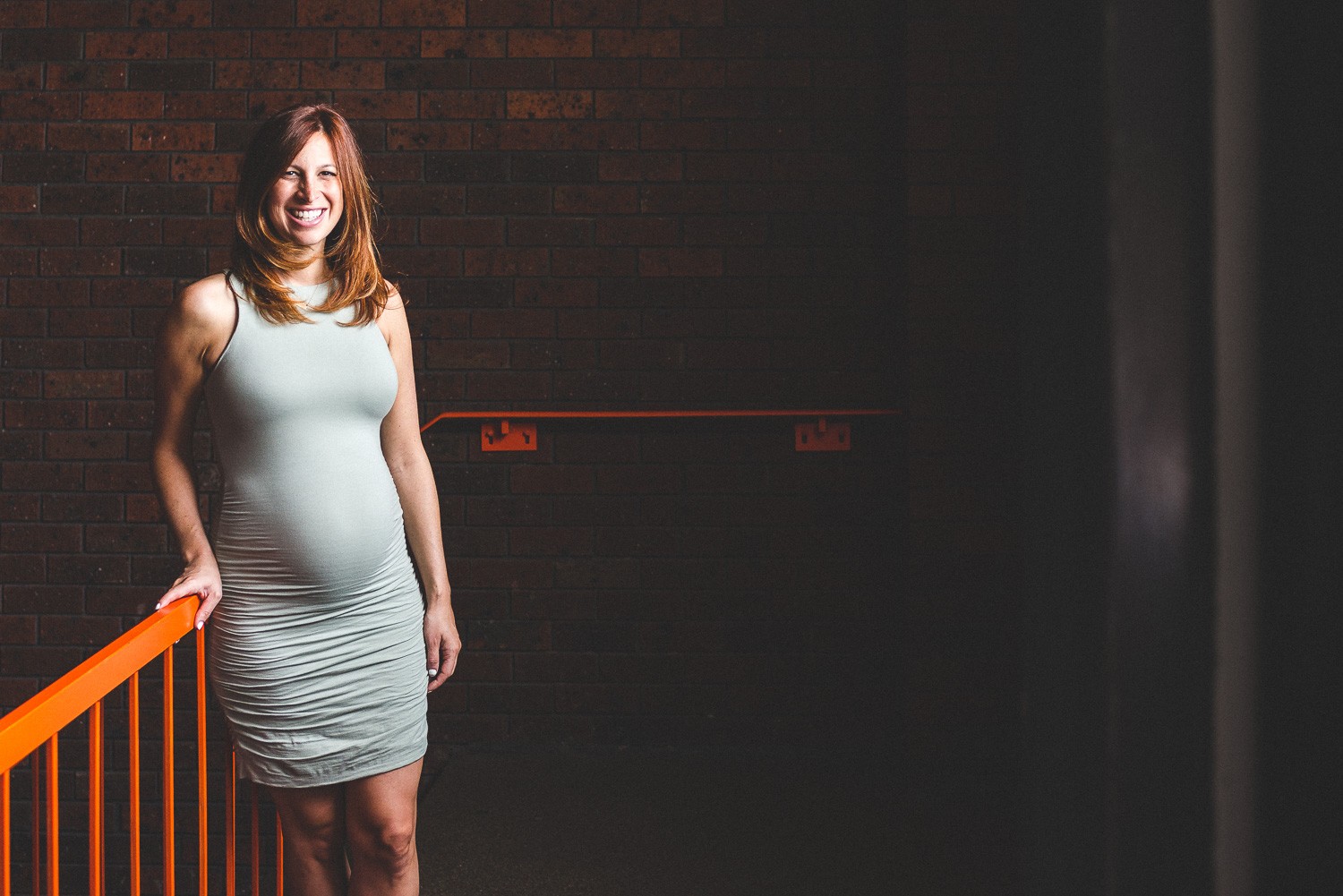 "As women, we are expected to do it all and as a working woman we want to do it all. We want to be great mothers but we want our careers. This is a constant juggling act, where you can often feel guilty about not giving enough to your business and vice versa your kids."
Would you say it's easier to entertain the idea of working flexibly as a mum when you run your own show? As opposed to being an employee?
"It's a tricky one. There's an expectation on working part time [in some workplaces] that you'll be able to deliver the same output of work for less hours."
"I absolutely think by running your own show, you have a lot more flexibility as a mum and that is certainly a perk of having your own business. The downside for some may be that you don't necessarily get official maternity leave like a lot of jobs offer, so you may not be able to switch off completely when you have a baby."
To that point, what decisions did you both make about resourcing and running the business around the kids growing up?
"Despite popular belief, you can be a woman and a successful mum; it is possible [laughs]."
"Alicia has had two and I'm about to have my first. When we were both working with no babies, the dynamic was that our business was our baby. Life changes and your child is the priority, so we've had to adapt to that change of dynamic in the business. We've resourced the biz accordingly so that we can be mums for a bit of time and the business can still run."
And any suggestions to mums, or mothers to be working and reading this about how to manage the change?
"I suppose I'd say don't expect too much of yourself. You're having a baby – you have to sacrifice something.
"It won't be physically possible be a full time mum, a full time director, a full time anything.
"My business partner has had to change the way she works because she has two kids now. It's not about 'having it all', it's about sacrificing some to get other stuff.
"The key is not to beat yourself up. Constantly you feel guilty when you're not giving to one of those things [either your kids or career]. When you have kids and a business you feel like you're not doing enough for either.
"Even just accepting that it's just one period in your life when your kids are young makes it easier to not beat yourself up about it.
"It's a constant juggling act. It's not easy. It is not easy."
What decision have you made [if any yet] about how you'll tackle it when the baby comes?
"My business partner Alicia has said she feels like she can be a better mum when she's working because she's got sanity to do both [laughs].
"She and I are both career oriented and she likes the balance of both so I'm probably more inclined to do that. I think, when you have other things going on, you can be a better mum and you can use your brain in different ways."
For other women looking to achieve leadership / ownership roles in agencies, what advice would you pass onto them?
"Starting my own agency is by far the best thing I have ever done. You must believe in yourself so others can believe in you.
"You need courage to start and drive and passion to sustain it."
How'd Lainie get to the top?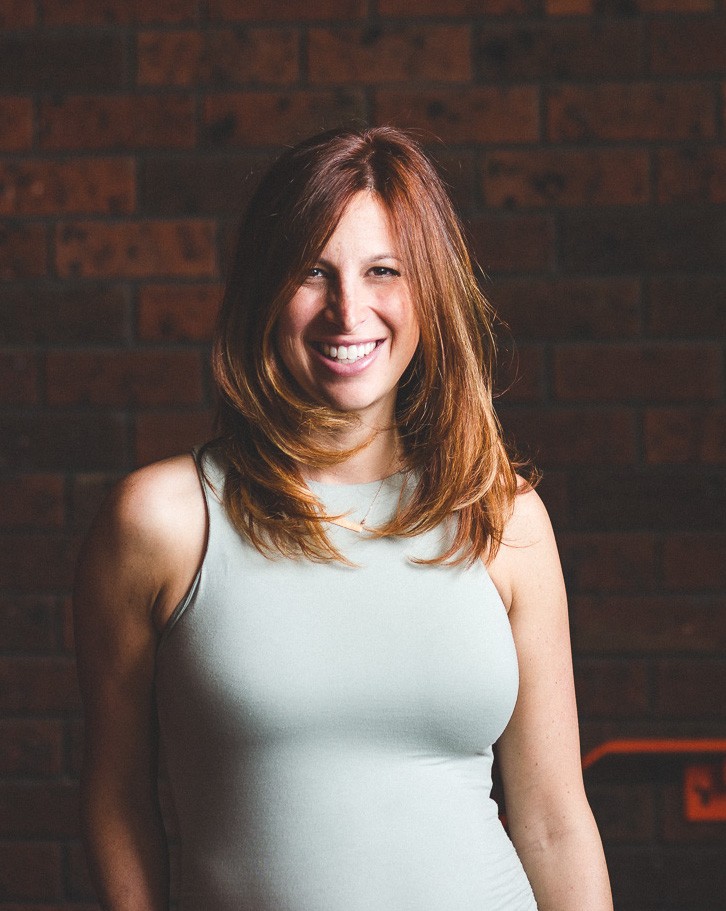 2012 Launched Project PR
2011 Senior Account Manager, thrive pr+communications
2010 Product Development, Funtastic "I soon realised in house was not for me."
2010 Senior Account Manager, Haystac
2006 – 2009 Intern / Account Executive / Account Manager / Senior Account Manager
"When I left University I had no clue what PR was [and I had studied it]. I did an internship at Haystac when and in that one week I learnt more than two years at uni. I was then offered a junior role in Sydney. I didn't know anyone there but took the plunge. I worked hard and in two to three years I was offered a role as an Account Manager and eventually Senior Account Manager."
2006 Production Assistant, Channel Nine
"This was my part time job at Uni. I was so keen to get experience to get started."
Inspired? So are we. Check out Project PR here and connect with Lainie on LinkedIn. Images by the supremely talented Bree Dunbar.