Fee Townshend remembers the time she was shoulder tapped to lead PR Edge.
'Did she know anyone?' her boss asked her. She instantly thought of a handful of stand out women she knew in her network.
'I meant you,' he eventually told her. 'Did you want the job?'
Eight years on, Fee has doubled the size and remit of PR Edge, has been an advocate for flexible working arrangements for new parents in the agency and in early 2016, launched Rosie; a new division of the business which will work exclusively on tackling gender inequality.
Clearly we needed to have a chat with this impressive woman.
We sat down with Fee to learn more about her career highs, challenges and what she'd like to change most about the industry.
You were 'shoulder tapped' to lead PR Edge, much to your surprise. Can you tell us a little more about that?
"I was a Senior Account Director at PR Edge and I had developed a great mentor-relationship with the Chairman. He said the agency needed new management and did I know anyone who might be interested. I immediately thought of all the talented people I knew in my network and promptly invited them to apply.
"After a few interviews, he said 'none of them are as impressive as you. Did you want the job or not?'
"Looking back, I can see he was initially gently probing to see if I wanted the gig. It's a classic move now I think about it – women don't value themselves nearly as high as they should."
Why do you think that is?
"There's commentary that suggests women will only apply for a role if they feel they meet at most or all of the performance criteria. Men will apply if they think they could push themselves to manage the job – relevant experience or not. There's a huge disparity between how women and men see themselves. My own experience – being shoulder tapped – helped me see this very clearly.
"What's changed for me since that interaction is that I've recognised how much that confidence gap has on the workforce.
"When companies talk about retaining their best people, certainly benefits and salary is a part of that equation. But in addition to that, they need to build an army of supporters around those champion employees (sponsors, mentors, people who guide career progression internally) so that the employee feels genuinely valued through this army of internal supporters saying 'go for it'!"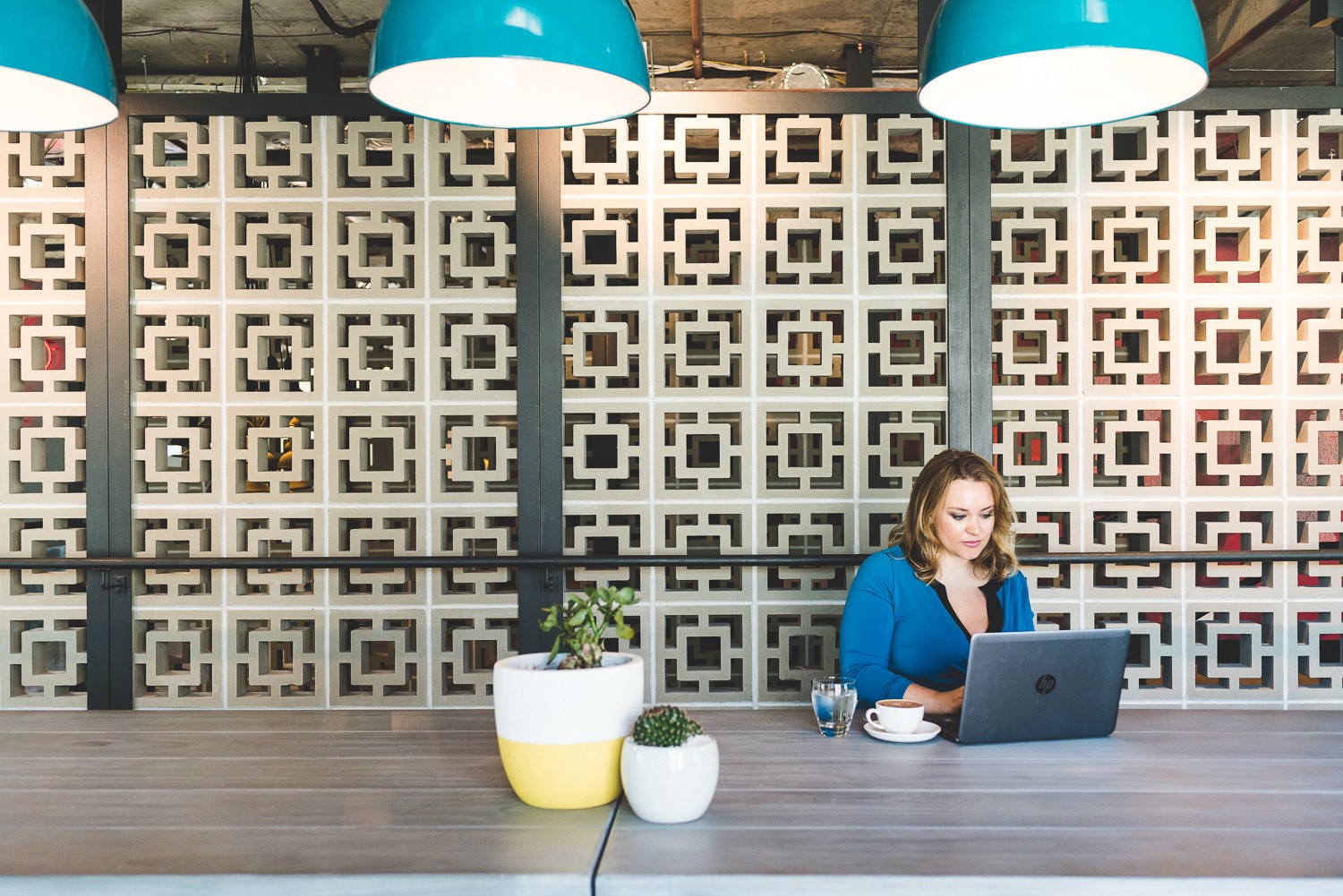 Given people these days, stay, on average, two years in an agency role before looking for a new opportunity, are you seeing a particular skill gap in the market as a result?
"From our perspective, the most challenging gap to fill is actually around the mid-level role – the Senior Account Manager. People are creating 'portfolio careers' and many are moving around agencies to find the quickest route to the top and get salary top ups on the way.
"The flip side to this is that when someone moves around a lot, they can miss opportunities to earn all the 'brownie badges' they need to be well-rounded consultants.  
"So, if they're moving from agency to agency, often they won't have the dedicated experience of working through complex issues with a mentor who has consistently helped them refine the key skills they need in PR at a senior level. Attention to detail, project management, managing team members, having challenging conversations with clients and with team members, long term relationships with press and stakeholders; all of these skills are incredibly valuable… And you have to go through the tough bits."
Overworking and burnout is a big issue in agencies. You've been a big advocate for working smarter, not harder, and have had your own experiences with overworking. What's your view now?
"It's taken me a while to grasp I must admit. I've definitely been at the tail end of overworking and not being able to cope. I'm only human!
"When I was 22, it was about working my way up, earning my stripes and collecting a pay packet. Now I'm in my late 30's, and what I want is completely different.
"These days, I believe the most important thing is self-care. I'm motivated to look after myself because, if I want to open more offices, expand PR Edge and run Rosie  – I have to find better ways to manage stress.
"I think women have a lot of guilt around asking for help; especially around the home side of things. I've started asking for help to manage my home life so I can concentrate on being a good mum and boss. I have a cleaner now and I've got some help with a nanny for after schools. It's two really small things that have actually a huge difference to how I feel about it all."
On that theme, what is your view of 'as many hours as possible' theme that permeates agencies?
"It's bizarre to me that some workplaces push office time as some form of dedication. You can't keep all the wheels spinning at the same speed at the same time. It's just not sustainable and it produces crappy work.
"I have an 'output vs hours' mentality with my staff. My opinion of how good my people are isn't dependent on the time they spend in the office.
"I've burnt myself out before at work. I get it. I know it comes from a place of wanting to do a good job. But when you're putting your health at risk; we've got a serious problem.
"It's my job to make the team's work as sustainable and do-able as possible. If we need extra resources to save our team from overworking and burning out – let's commit to that."
Let's talk about the salary equation in agencies. It's fair to say you earn less in agencies under senior level than say, in house. How do you retain your best performers while tackling the salary question?
"It's tricky. People don't look at their careers in terms of 10-year blocks these days. And that can be what it takes to reach AD or GAD level. For an Account Co-ordinator, to look at a ten-year career progression; well it's just not realistic anymore.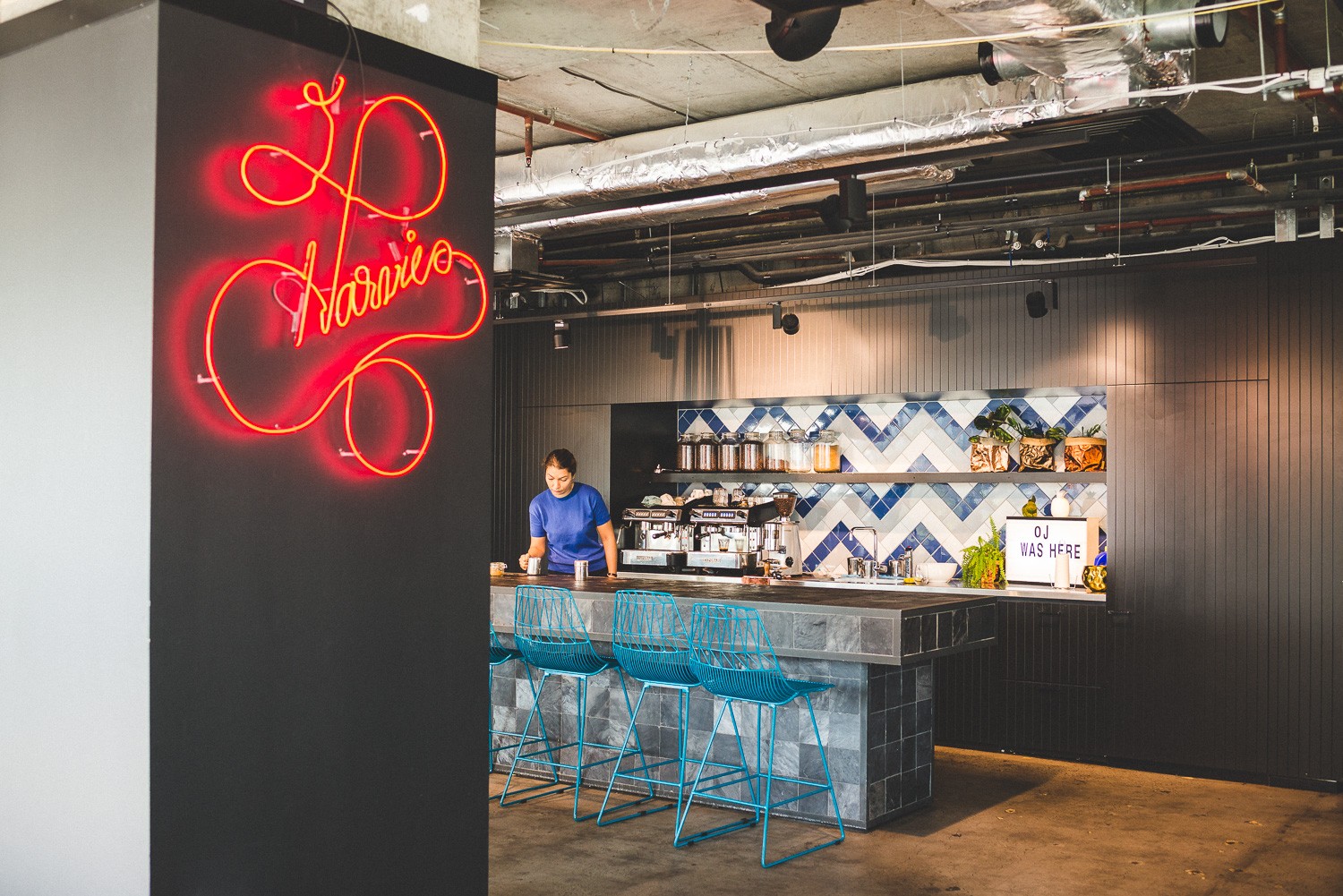 "For example, agency side, an Account Coordinator might start on a package of $40,000. Once they progress to Group Account Director, they'll be able to earn $120,000 or more. That's if they stick it out for eight to ten years. For in house roles, it can be much more tempting for workers to take a higher entry level salary, say around the $50,000 mark, and eventually earn a mid-level salary later down the line. I have seen many internal comms people trying to get agency side after three to four years.
"So to answer your question, I think agencies actually have an opportunity here. Money is something everyone needs to feel validated – but it isn't everything. And I think people in agencies understand that [laughs].
"Will you really love your job if you earn $5,000, $10,000 more? At the end of the day, if you don't like the people sitting next to you, or the work – the extra cash won't make any difference. Studies and experience tell us that."
As a parent yourself – can you tell us a little about PR Edge's approach to parents in the workplace and your personal experience with this?
"It's really, really important to the business to retain our employees. And that means being flexible around their needs.
"At PR Edge we work very closely with our new parents to discuss options about them returning to work and being able to retain their role at the same level, same salary – just with different pro rata or flexibility arrangements.
"I'm conscious of making working mums feel like they're more valuable after they've had children than before. If we lift up the team–productivity increases, quality improves, work becomes a nicer place to be and mums can look forward to returning to work knowing they're being welcomed with open arms."
Due to a number of sub-conscious and conscious biases towards mums in the workplace, the lowered confidence we see in mums returning to the workforce is staggering. Many of our talent who are mums are anxious about returning to work and, in a bid to appear more 'employable', even offer to take a reduced position and wage. As a result, the workforce sees a huge amount of women leaving the workforce in the Senior Account Manager level you mentioned earlier.
What can agencies do to attract talent back into the workforce and to even consider going back to work?
"To be competitive, agencies need to provide flexible working arrangements, especially around parents. But this is what all employees will want in the future.
"Agencies need to remember how valuable working mums are to business. From a commercial perspective, if you have access to more part time staff, you have literally more brains to bounce off. You have access to a greater talent pool. Having that level of talent back in the business makes the business more profitable.
"Businesses risk losing years of intelligence and insight by not catering to the needs of new parents. It's commercially irresponsible to let that level of talent leave the business.
"Agencies need to provide an environment which responds to the changing need of their people. Otherwise they risk losing them entirely."
What do you say to the argument 'our clients need someone on the ground 24/7' that returning parents hear on negotiating part time requirements?
"Irrespective of whether people have children or not, I do not agree that people need to be working 24 / 7 to be efficient. In fact, it burns our people out.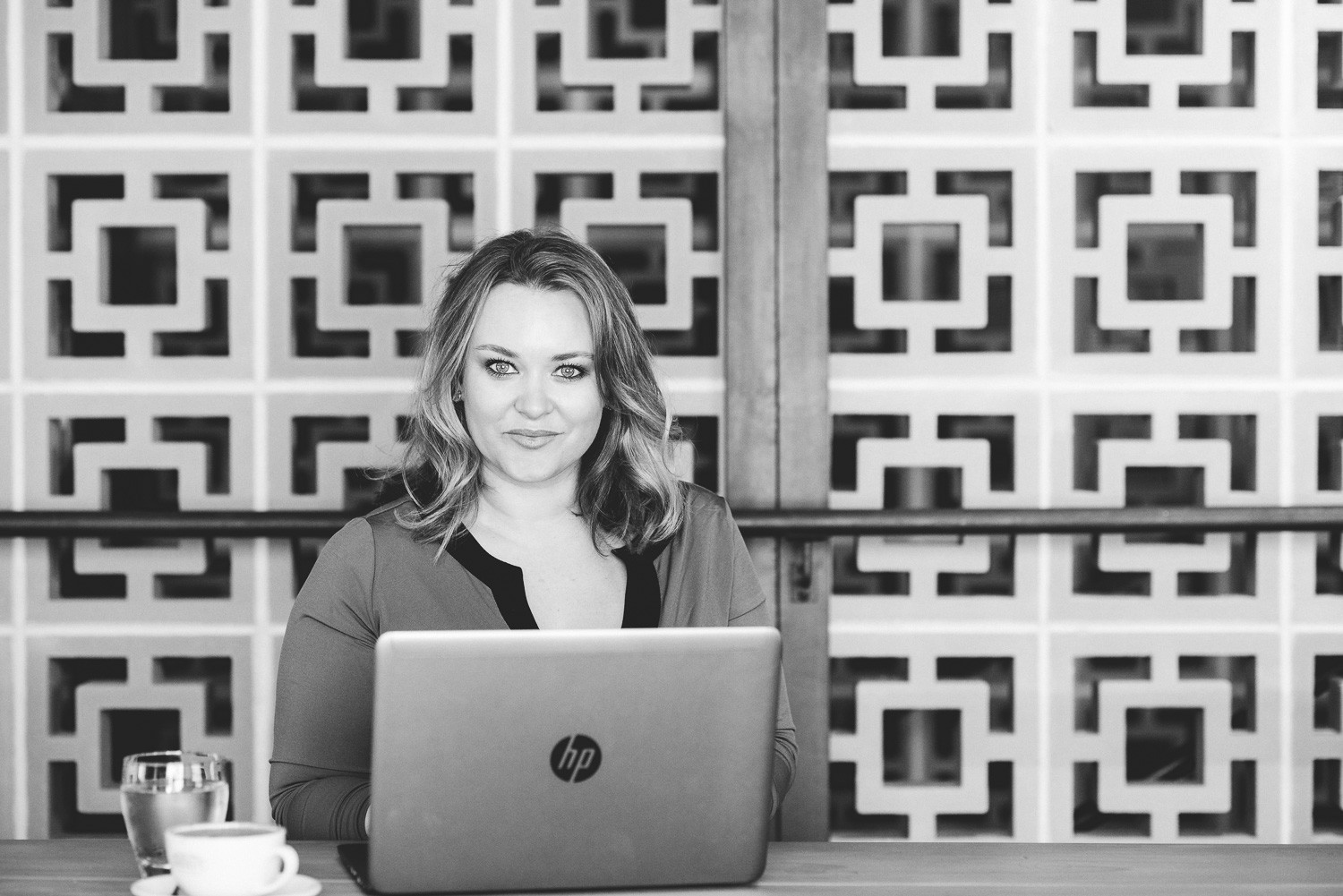 "Flexibility is the way of the future whether your people have children or not. The only thing that having part time working parents requires us is to be a more organised business – myself included."
You've just launched Rosie, a division dedicated to tackling gender inequality. Can you tell us about the evolution of this arm and what inspired its formation?
"As a single working mum gender issues are intensely personal. However, it's also a really sensible business decision to work in a space that everyone is wanting help with at the moment. The stats are dire and we have created this arm to pair the cleverest of thinkers with brands who want to demonstrate they are true believers in an equitable future.
"After 15 years it is an invigorating opportunity."
Looking in our own backyard, what ways can the industry as a whole tackle gender inequality in terms of salary and attitudes towards women?
"That's a big issue to solve!
"However, I think you can start with the job interview. When you are listening to two candidates with the same experience, consider how they are presenting themselves vs the reality. Because one sounds more confident in themselves… does it mean they are more proficient?
"I am not a major advocate of quotas, but I am an advocate for rethinking the way you evaluate within just a couple of meetings what someone's worth is. Sometimes male candidates can appear a lot more confident than their female counterparts.
"It's important to read between the lines when interviewing. Do your call backs for referees and really put those claims to question and make sure you get the best candidate – not just the one that claims to be the best."
Finally, what words of wisdom would you pass onto a PR looking to reach Managing Director status like yours?
"There is a misconception, get to the top – you have to act a certain way, work silly hours and step on people on the way up. You don't need to tread on people to get to the top.  Work clever, ride the tough times and look after those around you. In fact the people who succeed in our contemporary agency life are the most resilient to pressure – and the nicest."
How'd Fee get to the top?
2000 – Graduated LLB, Law, University of Waikato
"I have always had a strong calling for social justice. Three years into my law degree (where I had specialised in domestic violence) I had a bit of a crisis: the subject matter was too harrowing for me. I didn't want to work in contracts or tax or employment law. My Dad  suggested I think about PR."
2000 – Graduated Public Relations Short Course,
Auckland University of Technology
2000 – First job – Baldwin
"Internships can be life changing. I did a week's work experience while studying and I LOVED it. I literally driving to my last law exam and I got a call from that Auckland based company needing a junior."
2001 –Baldwin Boyle Group – promoted to Junior Consultant
2003 –Baldwin Boyle Group – promoted to Consultant
2004 – Mango – appointed Senior Account Manager
2006 – Mango – promoted to Account Director
2008 PR Edge – appointed Senior Account Director
2008 PR Edge – appointed General Manager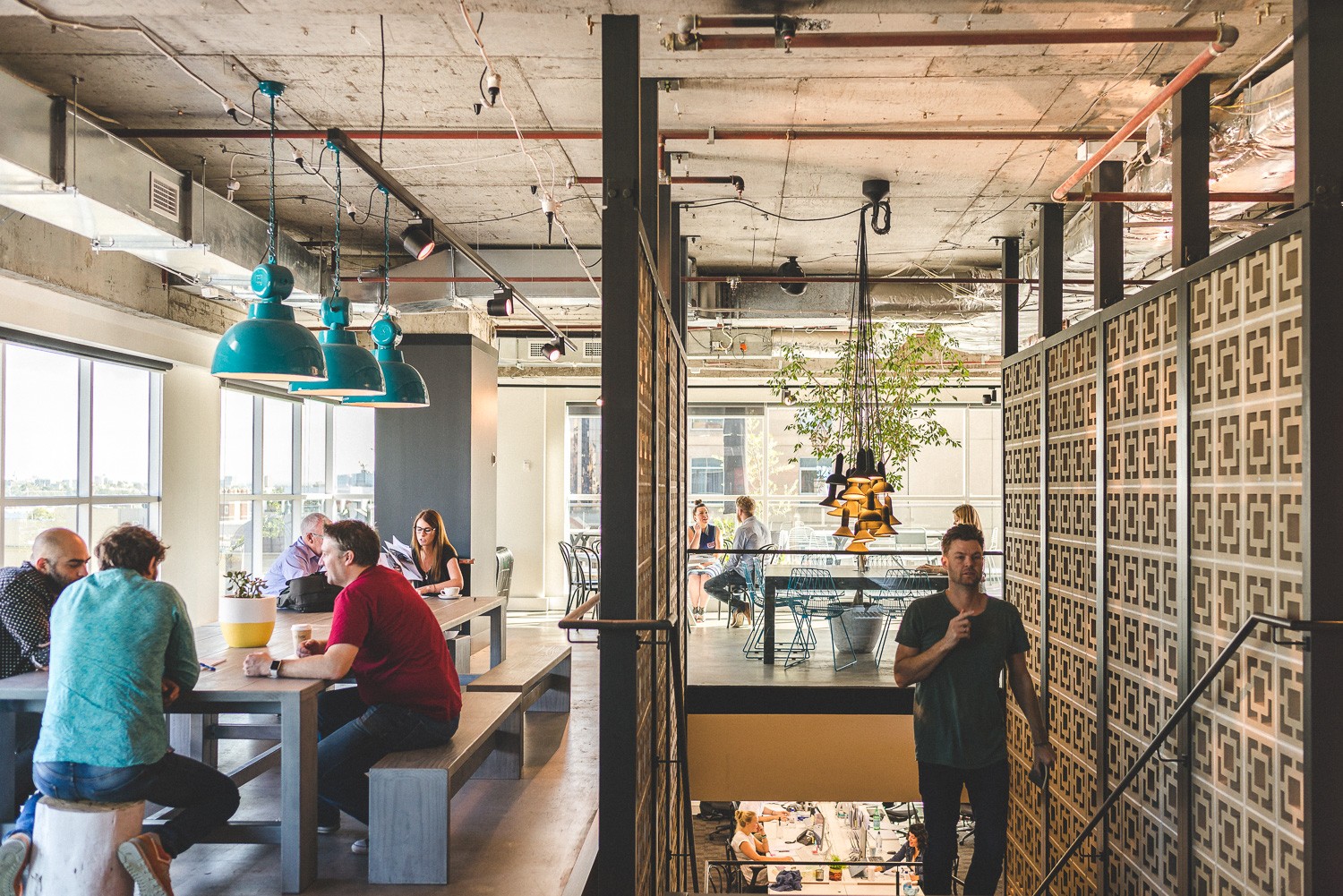 "Being promoted to GM took me a little by surprise as I'd been a Senior Account Director at the agency for six months. The chairman had pulled me aside to ask me if I knew of any suitable replacements and after I had suggested a couple he looked straight at me and said 'do you want the job or not!?' It was a great confidence builder and proof that hard work does not go un-noticed."
2010 – Fee has Zola and returns to work part time after eight months
"I had only been GM for eight months when I learned I was pregnant. That was a shock in itself but I was determined to make it work and the company was extremely flexible. I came back to work when Zola was seven months old and my nanny used to bring her into work twice a day for a feed! I was keen to get back to work but also really valued that baby time. I really had the best of both worlds with two 20 min snuggles each day!"
2012 PR Edge – appointed Managing Partner
2014 – PR Edge – appointed Managing Director at PR Edge
2015 – Fee returns to 100% 'full-time' in August
2016 – Launched 'Rosie', a PR Edge business division dedicated to creating societal change in the way women are treated and depicted.
"I was becoming a 'frustrated vocalist' for feminist issues to my long-suffering group of Facebook friends. Gender inequality really bugs me – so I decided I would draw the resources around me to make a positive contribution in this space. You can't open a newspaper or read a forum online without issues of gender coming to the forefront, so launching this division in the agency also made good business sense."
Connect with Fee on LinkedIn.
Images by Breeana Dunbar Photography.