We caught up with #LeadingLady Bec Brideson to learn more about her recent award winning work, her strategies and methodology around female-lens innovation and her thoughts on brands and society rethinking gender.
You just won two B&T Women in Media Awards. Congratulations! One of them was for best Ad Campaign, can you tell us what the message was and how you got it across?
Working closely with the AFL's internal team, we put together an all-star female creative team to launch the inaugural AFLW competition with a landmark campaign. Our message was centred around how the emerging female AFL players would shift the perceptions of women in sport, and showcase the players as skilled and empowered athletes who would take on the men's game and make it their own.
The idea was to boldly reimagine AFL's iconic campaign from the early nineties, this time putting a spotlight on some of Australia's female heroines like Turia Pitt, Cathy Freeman and Michelle Payne. It gained virality thanks to its strong, distinctive message. It was picked up by 50+ media news outlets and heralded by the Huffington Post as the "most inspiring ad we've seen in years." It also received an overwhelmingly positive response from AFL fans across social, with particularly strong statements of support from women. On top of that, the first game was a total sell-out! The AFL saw 70% of growth in people who had never been to a game before, and 76% growth in participation in the game at the local club and community level.
It's always been my dream to create something with this kind of impact that challenges the status-quo and makes a difference, especially for women. The professionalising of women's sport is changing the conversation and ultimately this is a great vehicle for social change. Personally, I've even seen it impact my own family – one of my daughters now plays footy, her confidence has accelerated and improved on so many levels and I just attended her Grand Final! I could not be more proud.
Your second B&T win was for BecBrideson.com's Strategy. What makes your strategy work significant and resonate so well with audiences?
It would take a thesis to answer this!
Long story short, we put a female-lens on it. Take the AFLW for example, it wasn't just about having an all-star female team, it was because these women understood how to think, feel and empathise with what female audiences wanted from the game, and the mindset they were in leading up to the launch.
I work with businesses across every industry who want to understand how to leverage and engage the market better using my strategies and methodology around female-lens innovation. They see the value and serious impact it can have on their bottom lines.
The best thing about the female-lens is that anyone can do it. Some of the best female-lensed innovators are men because they are committed to taking women seriously. The more men who want to see through a female-lens, the merrier!
The last time we spoke in 2016, you were leading Venus Comms and had just opened your first consultancy BecBrideson.com – The Gender Intelligence Agency. What has changed in the last two years, how have you progressed professionally and personally?
What hasn't changed would be a much shorter list! I've published my first book 'Blind Spots', which is all about the emergence of the new female economy and how brands can tap into this immense opportunity with authenticity and purpose.
I've been around the world judging, talking, working – I was honoured as a global juror last year at Cannes Lions 2017 for the Glass Lions, rewarding the best in gender-smart creativity.
I've spoken to agencies in London on bringing a female-lens into their work and workplace. I've been to Google HQ in New York as a guest of The 3% Conference to talk about how female founders and Executive Creative Directors (ECDs) manage success.
My initial work with brands and businesses has developed into incredible campaigns and initiatives such as Venus' work on the Federal Government's New Child Care Subsidy and of course, AFLW's launch campaign 'I'd Like To See That'.
I've also grown personally, and I want this to continue. In fact, winning two awards has only made me want to develop further. Do we ever stop?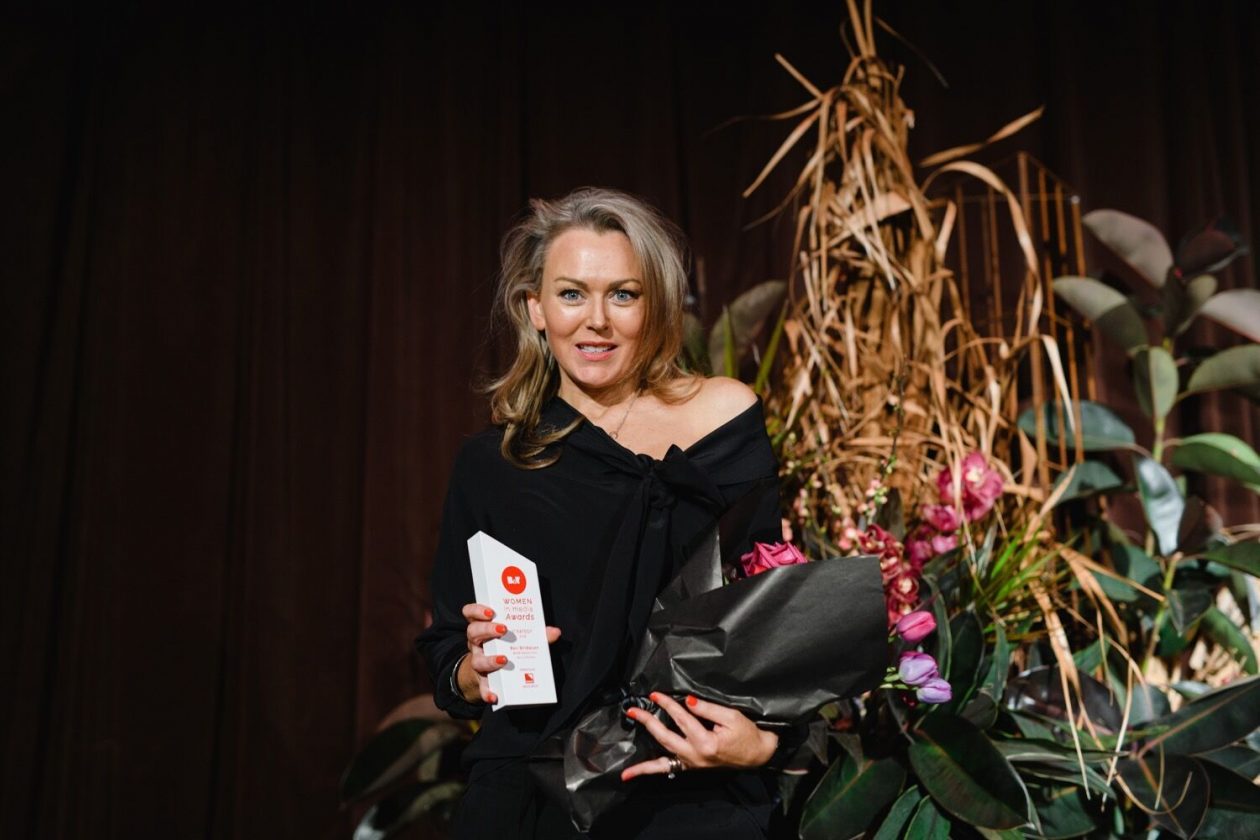 We've also seen the rise of the #metoo movement. What is your take on these issues, and how can individuals and corporates make a difference?
The #metoo movement has made ripples across the world. It's becoming a common conversation topic, however I feel like there is more we should be doing to bring the issues to light.
Women who have been affected in the workplace are still struggling to find the right legal advice, the correct channels to seek out support and to find women, like myself, to talk to for support and advice.
There are still many barriers and contradictions in the legal system stopping women from speaking out and seeking help. Those must be toppled first.
I don't believe it's up to individuals to make a difference – victims who are affected have enough on their plate, not to mention the emotional toil of dealing with the aftermath. Businesses should be supporting their employees and not turning their backs on them. We need policy change and consistent action, regardless of the standing or capabilities of the perpetrator.
Have you seen a change in how brands and companies market to women? If so, how and if not – what can we do about it?
I'm seeing many brands and businesses start to rethink gender, which is great. They're starting to understand the neuroscience that backs up brain, biological and behaviour difference in genders. They're realising how this can create market differentiation and innovation for their brand by applying it to their marketing, culture and systems.
However, whilst I do meet a lot of enlightened commercial leaders, they are often stifled by superiors who cannot see through these new optics. I also get Chief Marketing Officers (CMOs) who assure me they have correct gender ratios and fantastic diversity initiatives but fail to realise they're stuck in what I call 'Pink Think'. They can't see gender beyond rolling out the pink cupcake on International Women's Day. They see the word 'gender' and their instinct is to talk about quotas.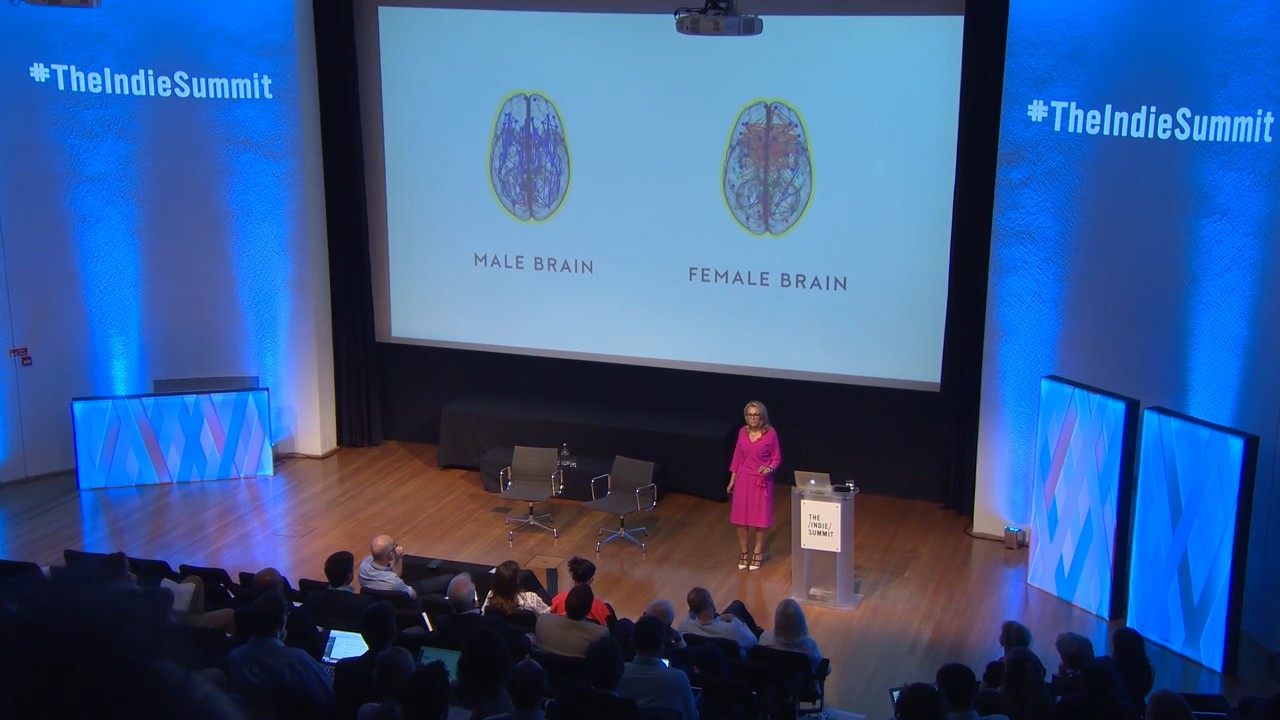 What is your advice to the younger generation, both men and women, who are entering the workforce on how they can help achieve gender equality and promote greater diversity?
For women, I don't want to pretend that it'll be easier for them. Unconscious bias and deep-rooted gendered notions are hard to break. That said, the best advice is the advice I lived myself. If you're unhappy with your situation, take the harder but more fulfilling route and start your own thing. Become a female founder and shake the establishment instead of adding to it. We're committed these days to living with purpose rather than toiling away for someone else or something else we don't believe in. Be the change, and make it happen.
For men, all I can ask is that you listen, understand and support your female colleagues in reaching the same opportunities as you. Vouch for them, stand up for them and don't be apathetic about gender. It's a tool of advantage for both men and women – understanding gender differences and utilising them in your work, in your leadership style and as innovation to business problems will put you far ahead of the pack.
You recently said you're just beginning to do the work you know you can do. What are you now focusing on? Do you have short-term and/or long-term goals you're working to achieve?
My short-term goals are to continue to help business leaders rethink their understanding of gender and unlock the financial potential of female consumers.
My long-term goals are to help create brands across every category that are trusted and loved by women across the world.
I hope to eventually help female-run businesses succeed in a new world that will be more accepting and in tune with their needs. Women are incredible, and they deserve a world created for them after MALE has been the default setting for so long.
—
Bec was also awarded Emerging Leader in Professional Services at the Women's Agenda Leadership Awards. The judges commented: "she is genuinely disrupting the industry and is working in a traditional male-dominated industry to help build a much needed female lens."
Connect with Bec Brideson.
Photography by Misfits Media and the Indie Summit.