First things first, what is BrandHook?
We are a brand insight agency fueled by thought leadership.  Our job is to understand the consumer and customer and bring them to life for our clients.  This helps us to deliver a strategic recommendation and response to the brand problem or opportunity.
While the agency is anchored in market research, that's not all we do. We have researchers, sociologists, brand strategists. Our areas of focus are strategy, brand customer experience and innovation. But whatever course of action we take, it's rooted in the problem that the brand is facing.
My business partner Paul and I own BrandHook together and we're now in our sixth year.
What brought you to start your own business?
I had two babies and I needed flexibility. I decided that I didn't think I could get what I needed from a corporate role, so I started to consult when my first baby was four months old and it grew organically from there. The boys are nine and ten now, and I'm lucky to have the support of my very egalitarian home husband and my very patient work husband.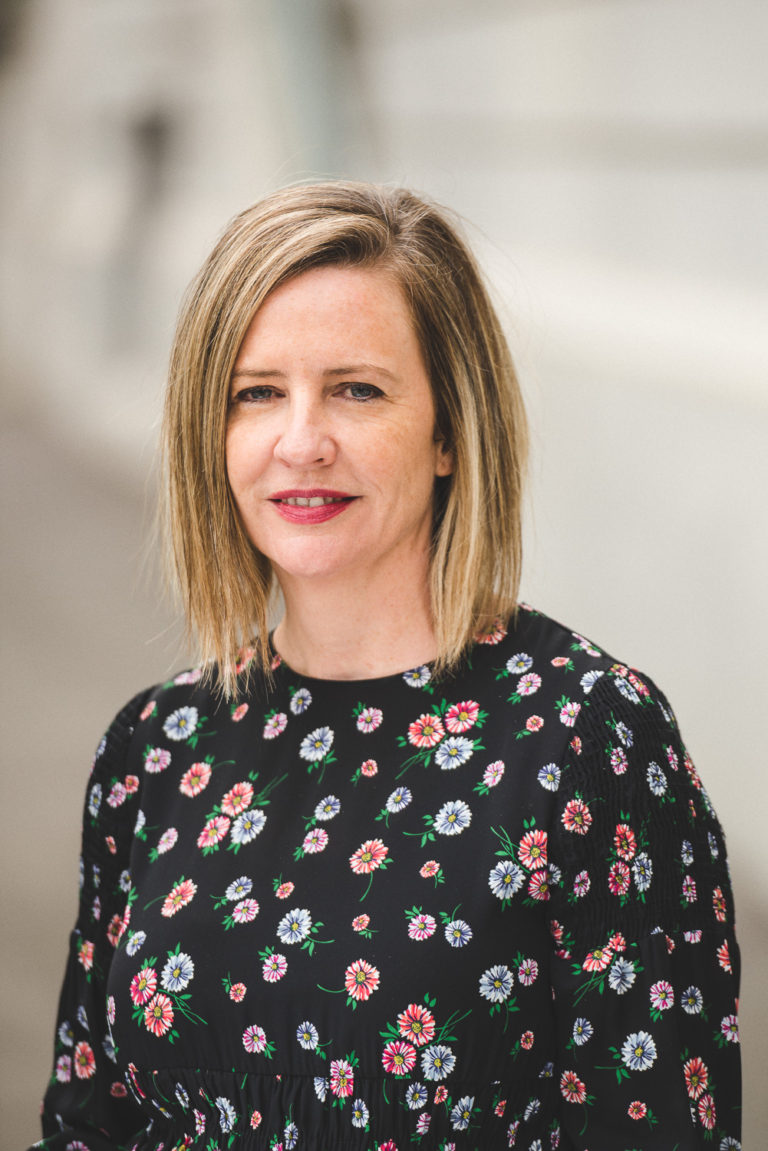 How about before you started your own business?
Before BrandHook I worked for big business. I started the strategy department at Carat in Melbourne. Before that I spent ten years in London working for big agencies, Saatchi, Grey and client side for Virgin.
But I was never very good in corporate, I drove everyone mad. Things moved very slowly and I'm all about getting stuff done. I'm motivated by pace and outcomes, so working in corporate was just too hard. I need ownership and autonomy. I think business is better at delivering that now but 10 years ago, it was frustrating.
Actually, my first boss says that she remembers me saying that I wanted to own my own business. If you're creative and a bit of a visionary, it's hard not to want to run your own show or at least work in a business that lets you.
What have you learned since going out on your own?
You have to be flexible. There are so many things that can go wrong and you have to be able to figure out other ways to make revenue happen. You have to be prepared to take risks, otherwise you don't move. You have to have a lot of pace and keep things moving forward.
Everyone at our place sits together around a number of Ikea dining tables. It's important to be in an open plan environment so you can see when things start to go a bit pear shaped. We have had occasions when people have been pushed too hard – luckily, they are good at telling us what they think. We're also really good at taking feedback. It's a two way street. We've introduced two things, a culture program based on the team's thoughts and a bonus system to reward our people when the business does well.
We have a great client roster. From day one, we had great clients, not the amount we have now but good brands. We haven't worked with too many bad clients and if we have, we haven't pushed the relationship. One of our core values is 'straight talking with care', and we deliver on that.
What's it like working in a partnership?
When you own the business, there's no off switch, you just get it done, so you need to be on the same page with your business partner. Paul and I share the load and we have distinct roles. There's lovely emotional support there.
Paul and I met through a friend,  I needed someone with more research experience than me – he has been traditionally trained. We did some projects together and after a year we decided to join forces.
He tells a funny story, that I was encouraging him to leave his job to do his own thing – but what I really wanted was for him to join me! I thought I was dropping enough hints. Finally after a year of continuing to work together, I suggested that he just join BrandHook.
We have had very clear roles from the beginning. He is research and I'm brand, so there is a very natural and simple divide. He runs the business and does it really well. We don't step on each other's toes – we've never had a fight about anything other than fonts.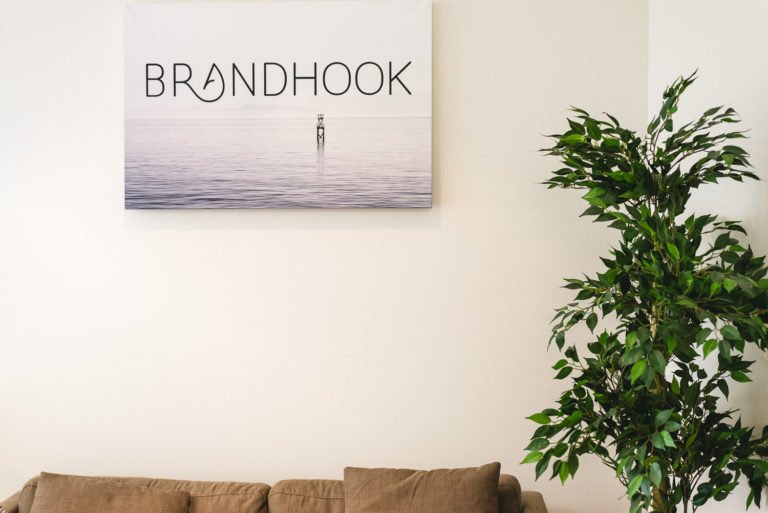 How do you support your people?
I don't know if the team realise it but you're talking about them all the time to try and figure out if the conditions are right for them. It's a guardian role where you are always aware of how they're going and what they are up to.
Having said that, you need to be an adult to work at BrandHook. You have to be able to manage your own workflow. This works well when people respect it and they hit their targets. It's only a problem when people take the piss and that's rare. Everyone here is in charge of of their own career. They tell us what you need and we will help them look for those opportunities to grow.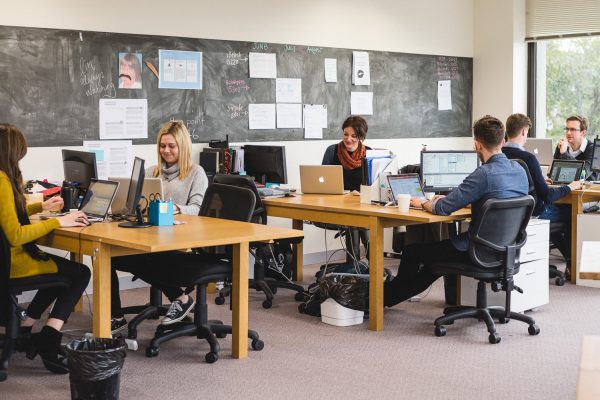 You have a line in your email signature that's a little unusual…
Yes! I am a Wizard/ Seeker. That's TribeMatch, it's a product and piece of IP that we use internally to help motivate our team.  It tells us what people value at work …  what is the most important thing for them, what motivates them and what de-motivates them.  Everyone who works with us goes through Tribe Match even at the interview stage.  Some clients have been known to try t! Try it for yourself.
Follow Pip's career journey on LinkedIn.
Agency Iceberg places clients at BrandHook. Time for a change? Have a confidential chat.
Images by Breeana Dunbar Photography.